24 hours with Apple's new 2023 MacBook Pros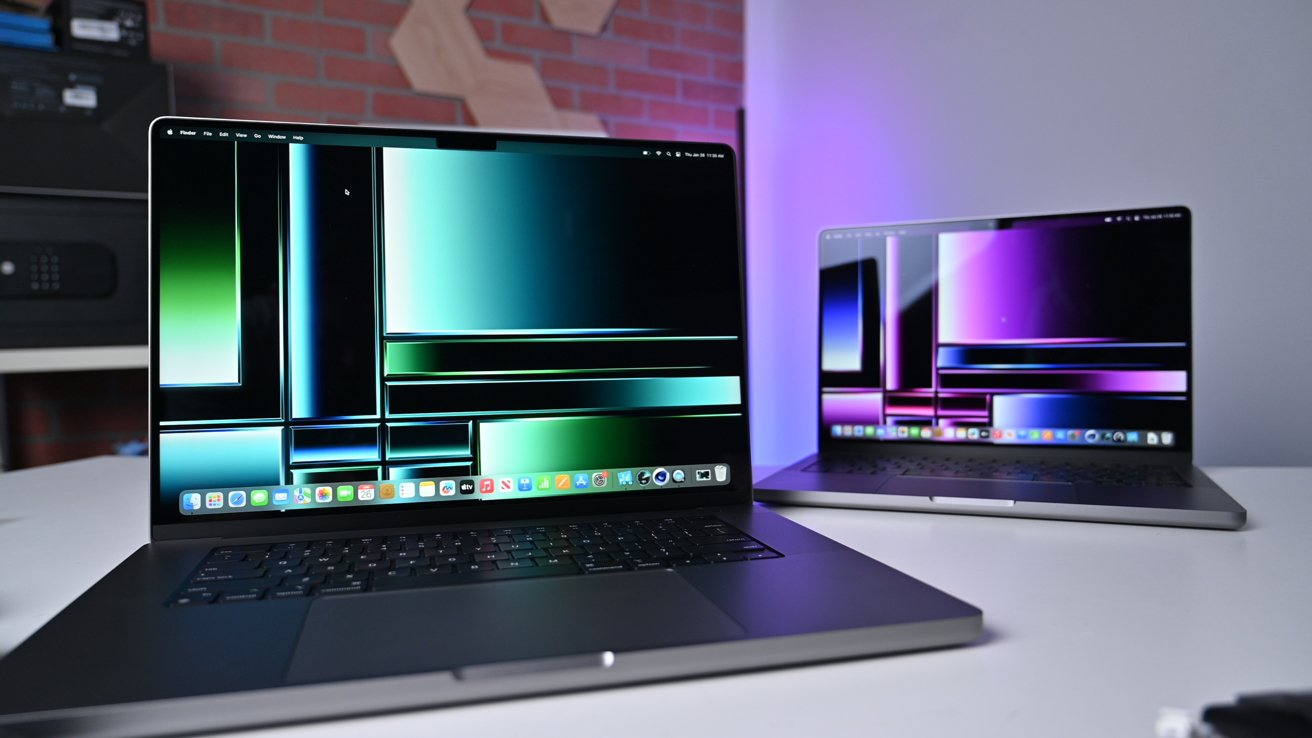 Apple's new MacBook Pros landed this week with either the M2 Pro or M2 Max processor on the inside. Here are our initial impressions after just a few days of use.
We picked up two models of Apple's 2023 MacBook Pro. We have the 14-inch MacBook Pro with the base M2 Pro processor in the studio, and the spec'd out 16-inch MacBook Pro sporting Apple's M2 Max processor and 38-core GPU.
If you have an older Mac, you'll be more wowed by what Apple has brought to market, as these two have the same physical design as the prior generation.
They have Retina displays with notches in the middle that house the FaceTime cameras, a slim backlit keyboard above the large glass trackpad, and the same selection of ports.
As is often the case, this second generation of the redesign and the internal silicon has seen some refinements. For example, Apple now includes a color-matched MagSafe 3 cable.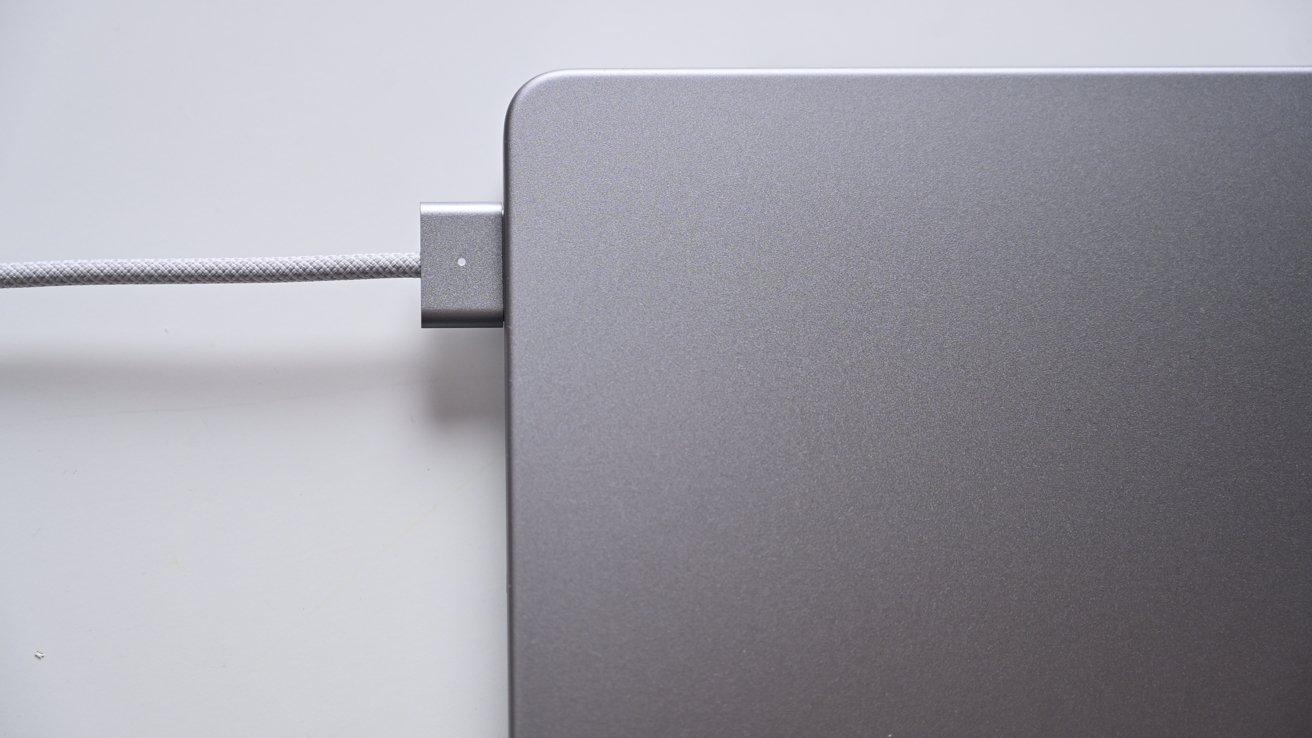 This slim charging cable comes in an anodized Space Gray color if you choose the Space Gray MacBook Pro. We'd love to have seen the Midnight color port over from the MacBook Air, but the tried and true silver and Space Gray are all we get.
Exclusive Deals Through AppleInsider
The one change we got with the ports is the upgraded HDMI from 2.0 to 2.1, something we asked for in our initial review in 2021. This unlocks 8K displays and 4K ones at 240Hz refresh rates.
There aren't really any 8K displays to test, yet. They're rare, and we're sure we'll see a few more now that Apple will fully support them for Mac users.
At CES 2023, we saw several new 8K displays that would be making their way to market, such as the latest Odyssey gaming monitor from Samsung.
We powered the machine up, and it prompted us to install the macOS 12.3 upgrade right away. This was a peculiar prompt and lent credence to the theory these machines were to be released in late 2022 initially.
Before getting into many in-depth benchmarks, we ran through the usual suspects — Geekbench, Cinebench, and the Blackmagic Disk Speed Test.
Geekbench saw decent gains comparing the upgraded 10-core M1 Pro to the base 10-core M2 Pro. We saw much more notable performance gains going from the maxed-out M1 Max to the maxed-out M2 Max.
The M1 Max hit just over 11,000 on the multi-core test, and the M2 Max notched almost 15,500 — a 40 percent boost.
Graphics were similarly impressive for the M2 Max. The M1 Max scored roughly 64,000 with its 32-core GPU, while the 38-core M2 Max hit 82,000. These results are nearly a 30 percent improvement in performance.
We will continue to stress this new silicon as we prep our deep dive reviews, but these initial tests show promising improvements for high-end workflows.
In daily tasks, the new machines feel just as powerful as the last models and don't make much difference in browsing online, checking emails, and other trivialities.
Finally, Apple did jump this year to Wi-Fi 6E on the Mac line. We don't have Wi-Fi 6E routers and, instead, are using our existing Wi-Fi 6 network.
Wi-Fi 6E promises to be faster thanks to improved bandwidth by supporting 6Ghz alongside 5Ghz and 2.4Ghz. On our network, though, we still saw significant improvements.
Our last-gen MacBook Pro regularly gets around 450Mbps download speeds on our network, but the new models easily were getting 650Mbps to 700Mbps without changing a thing.
Those in congested apartment buildings and cities should also expect improved wireless performance. Now that the Mac has Wi-Fi 6E, it may be time to upgrade routers.
Per usual, these new Macs are well-built, beautiful, and incredibly powerful. If you have the 2021 MacBook Pro, these likely won't warrant an upgrade, but these are an excellent choice for anyone else in the market for a new machine.
Where to buy (and save) on Apple's 2023 MacBook Pro
Every 2023 MacBook Pro configuration is discounted by up to $300 at Apple Authorized Reseller Adorama when you shop through this activation link and enter promo code APINSIDER in Step 3 during checkout.
Exclusive Deals Through AppleInsider