Apple Support app gains 3 languages, expands into 118 new regions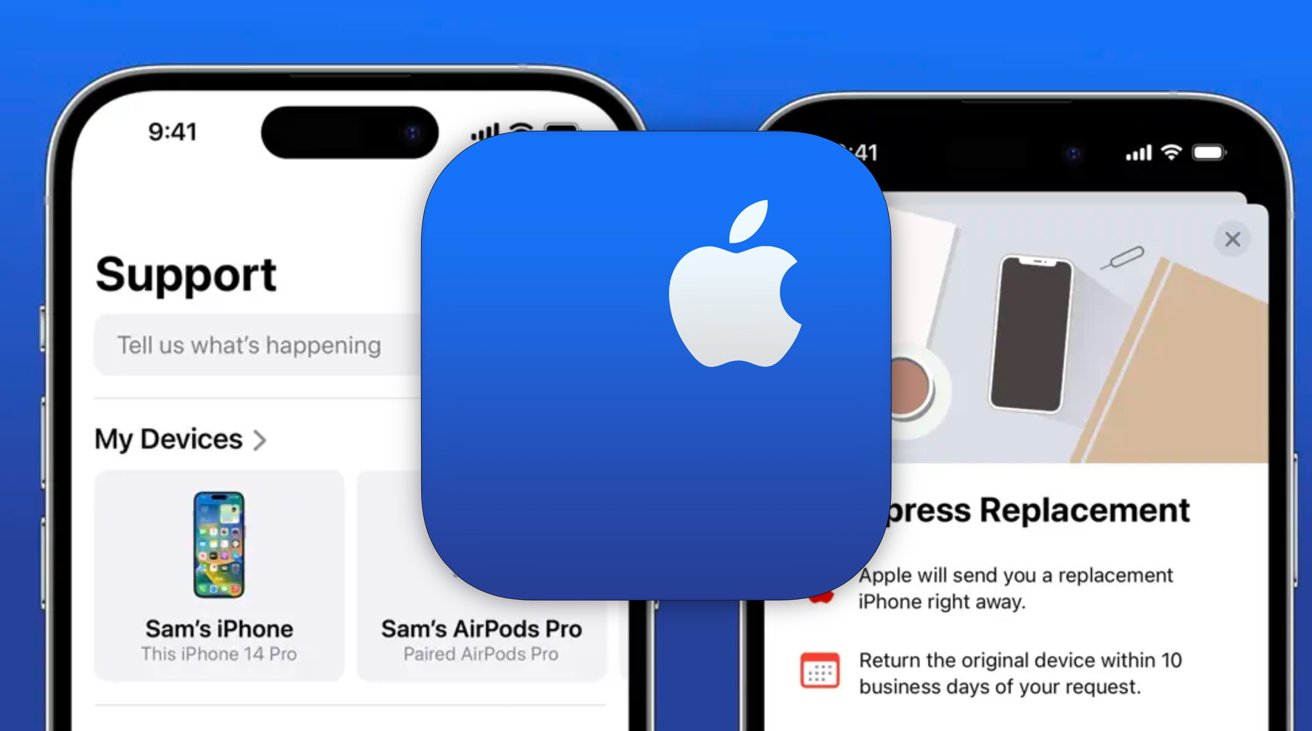 The Apple Support app is now usable by even more Apple users, with three new languages and an expansion into 118 new regions bringing the software tool to a wider audience.
Appearing as an update in the App Store on Monday, the app is now at version 4.9, and can be downloaded to Apple devices, including iPhones and iPads.
Apple Support provides users with ways to get support for their Apple hardware, all in one place. This includes tasks such as managing subscriptions, Apple ID account access, and if troubleshooting fails, to help get service from an Apple Authorized Service Provider or a Genius Bar appointment.
The update note under "What's New" specifies three additions to the supported languages list, including Bulgarian, Croatian, and Greek. This now means the app is available in a total of 31 languages.
Apple has also expanded the availability of the app to more countries, with 118 regions now served by it. Apple does warn that this doesn't affect Apple Care+ plans and certain app features, which are available only in a select list of countries or regions.
The update now means the Apple Support app is available to use in 31 countries.
Along with the expansion of language and regionality, the app update also includes the usual "performance enhancements and bug fixes" as other Apple software releases.
The full list of newly-supported countries follows:
Afghanistan, Albania, Algeria, Angola, Anguilla, Antigua & Barbuda, Armenia, Azerbaijan, Bahamas, Barbados, Belarus, Belize, Benin, Bermuda, Bhutan, Bolivia, Bosnia & Herzegovina, Botswana, British Virgin Islands, Brunei, Burkina Faso, Cambodia, Cameroon, Cape Verde, Cayman Islands, Chad, Congo-Brazzaville, Congo-Kinshasa, Costa Rica, Cote d'Ivoire, Croatia, Cyprus, Dominica, Dominican Republic, Ecuador, El Salvador, Estonia, Eswatini, Fiji, Gabon, Gambia, Georgia, Ghana, Greece, Grenada, Guatemala, Guinea-Bissau, Guyana, Honduras, Iceland, Iraq, Jamaica, Kazakhstan, Kenya, Kuwait, Kyrgyzstan, Laos, Latvia, Liberia, Libya, Lithuania, Madagascar, Malawi, Maldives, Mali, Malta, Mauritania, Mauritius, Micronesia, Moldova, Mongolia, Montenegro, Montserrat, Morocco, Mozambique, Myanmar (Burma), Namibia, Nauru, Nepal, Nicaragua, Niger, Nigeria, North Macedonia, Pakistan, Palau, Panama, Papa New Guinea, Paraguay, Peru, Rwanda, So Tome & Prncipe, Senegal, Serbia, Seychelles, Sierra Leone, Slovenia, Solomon Islands, South Africa, Sri Lanka, St. Kitts & Nevis, St. Lucia, St. Vincent & Grenadines, Suriname, Tajikistan, Tanzania, Tonga, Trinidad & Tobago, Tunisia, Turkmenistan, Turks & Caicos Islands, Uganda, Uruguay, Uzbekistan, Vanuatu, Venezuela, Yemen, Zambia, Zimbabwe.