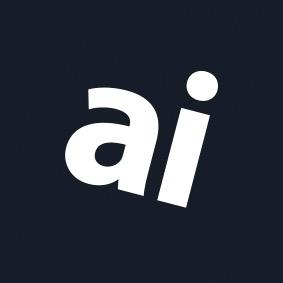 Why you can trust AppleInsider
Audio Technica ATH-M50x Review: Still great in 2023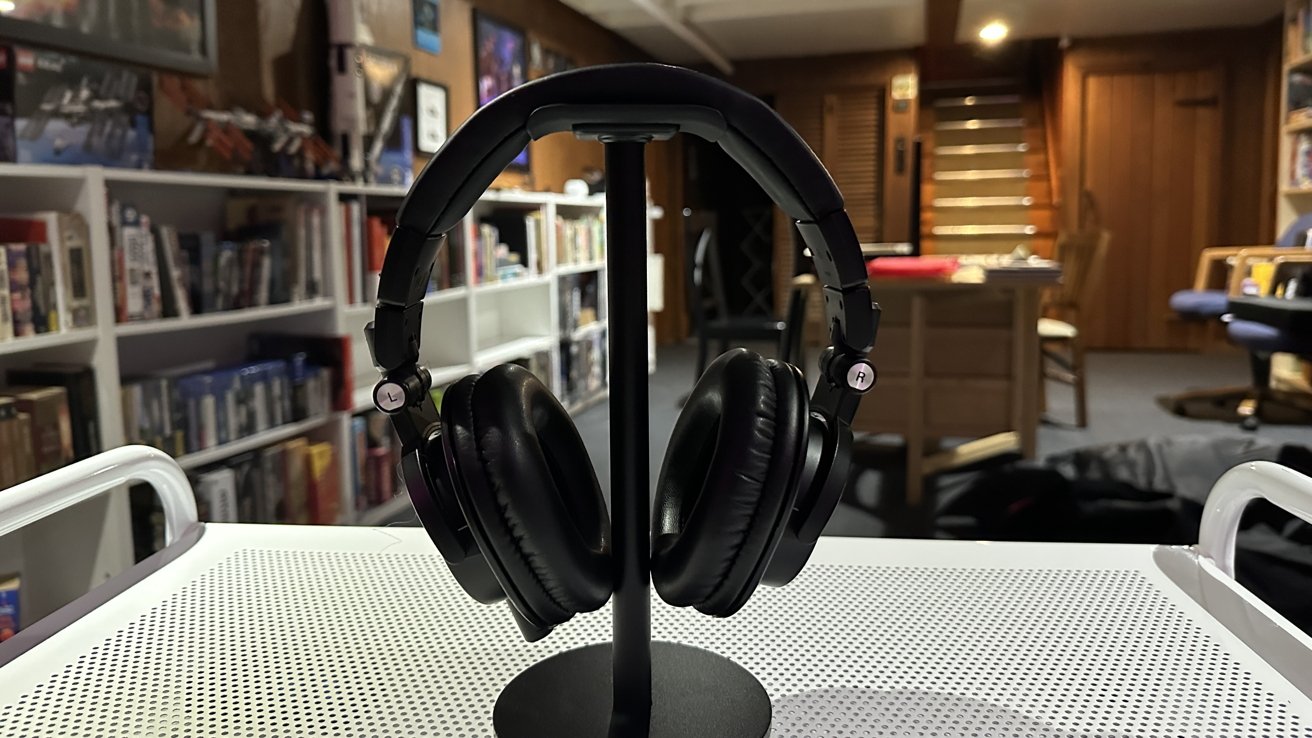 Audio Technica ATH-M50x
4.0 / 5
---
The Audio Technica ATH-M50x is a now-classic, well-performing set of over-the-ear, studio-wired headphones that come in under $200.
Audio Technica covers everything from microphones to headphones and turntables for quality audio experiences. Their headphone collection alone ranges from an affordable $30 to an exorbitant $1,999.
The ATH-M50x fits in a comfortable spot within that range at $169 retail, appealing to those who want to try out studio-style headphones for a consistently enjoyable listening experience, or others looking for an upgrade.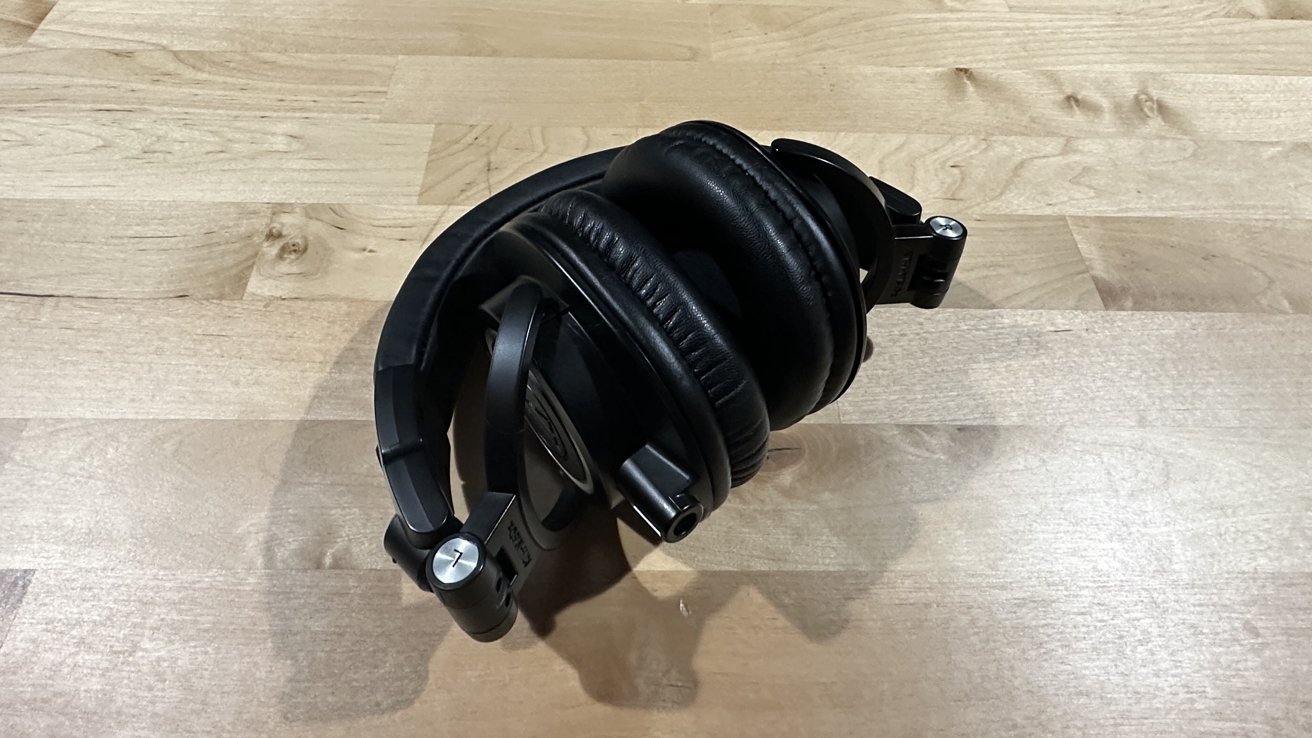 Audio Technica ATH-M50x - design & use
Out of the box, the headphones come with a carrying pouch, a quarter-inch audio adapter, a 1.2 meter to 3 meter coiled cable, a 3 meter straight cable, and a 1.2 meter straight cable for different modes of connection.
In the context of the Apple ecosystem experience, we find that these details contrast with Apple's USB-C heavy or Bluetooth preference. The audio jack remains (mostly) universal for computers at least, and the M50x can be plugged into a Mac with little hassle.
These headphones recently turned nine years old, so to keep up with the times, Audio Technica now sells a Bluetooth version of the ATH-M50x for $199.
The M50x are over-the-ear, closed-back headphones, contributing a decent amount of natural noise isolation. This comes nowhere close to headphones with dedicated noise-canceling features, however.
Lightweight and portable, you're able to pack up the M50x quickly or adjust them to your needs. Ear cups swivel at ninety degrees, the headphones collapse flat, and the cables are detachable.
The lack of in-line controls may conflict with portability or on-the-go listening, furthering our point that headphones like these are better when you're sitting down at your computer.
The large size and adjustment band make it fit most head sizes. On a similar note, the light nature of the headphones combined with the comfortable earpad and headband material makes them comfortable to wear for long periods.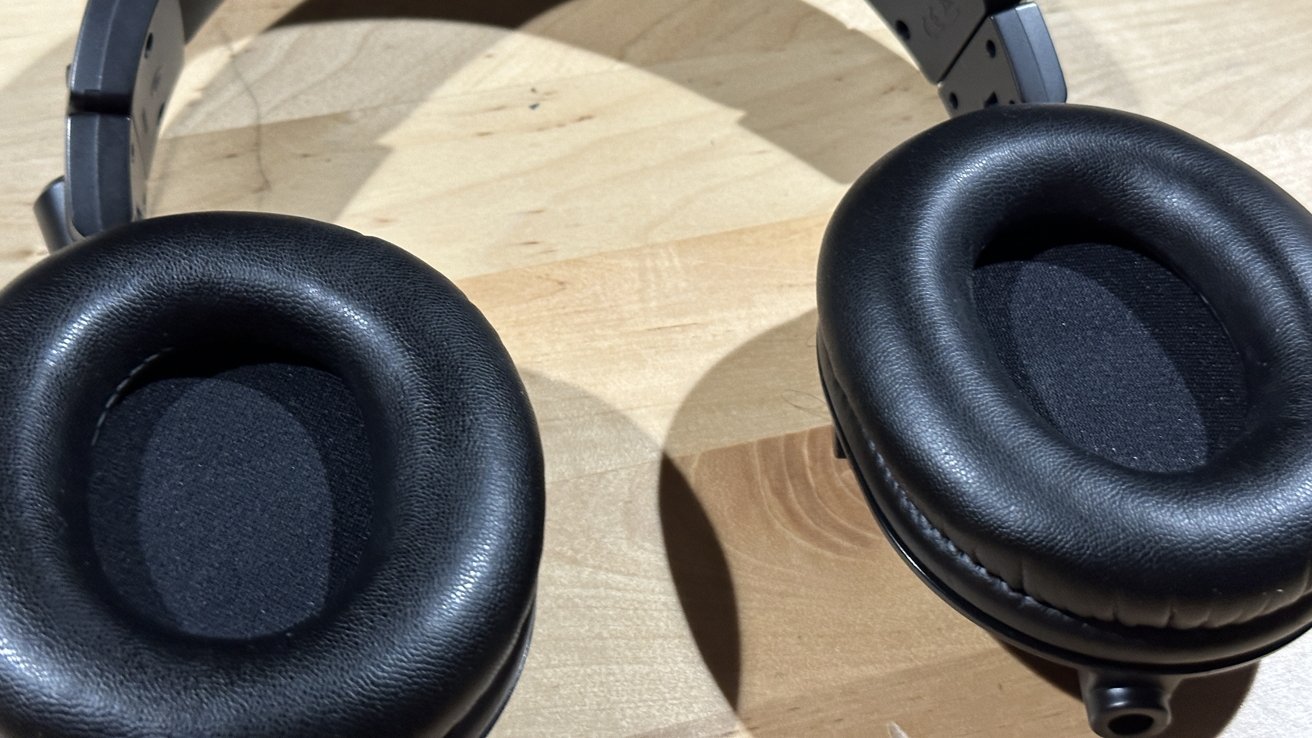 As for the build quality, the mostly-plastic build will save it from a few drops, and two years of usage has shown little wear and tear, contrasting with the lesser durability of the ATH-M40x, which we broke in past experiences. This, as well as the audio quality, makes the $50 difference worth it in our eyes.
Audio Technica ATH-M50x - audio quality
Driven by 45mm diameter drivers with 99 dB sensitivity, the headphones create an even and immersive experience.
Anyone first trying studio headphones will be surprised by the lack of overwhelming bass characteristic of many popular modern headphones. Still, the M50x's have good bass, but it's balanced alongside the clean mids and distinct highs to create good listening all-around.
Our experience across voice calls, many genres of music, and TV and film using the M50x have been fulfilling.
Vocals come through clearly throughout rap anthems like Metro Boomin's Superhero, and the sonic neutrality boosts genres like electronic and jazz. We found Miles Davis' Milestones to be a good example of this.
The lack of base may be underwhelming when it comes to watching movies, but we've never felt that the bass was disproportionately low for most experiences. For casual listeners who value neutral listening, it's a great pair of headphones, having no specific specialized features for audio but having depth and quality.
Audio Technica ATH-M50x - reliable studio monitor style headphones
The M50x appeal to musicians, music enthusiasts, and aspiring audiophiles alike. They've certainly stood the test of time in the audio and tech communities over the past nine years.
Most features of the M50x take into consideration quality and comfort, but the "built for studio" nature of the headphones makes them ideal for stationary Mac or MacBook setups, leaving them at home to favor your wireless earbuds or headphones of choice.
Audio Technica ATH-M50x pros
Compact
Decent value
Great, balanced sound
Audio Technica ATH-M50x cons
Plastic-heavy build
May not keep up with modern needs
4 out of 5
Where to buy the Audio Technica ATH-M50x