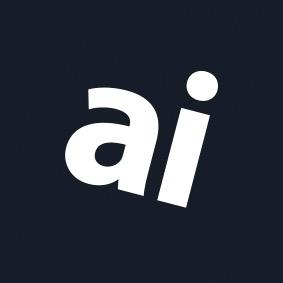 Why you can trust AppleInsider
Planny 7.5 review: Boost productivity with predictive AI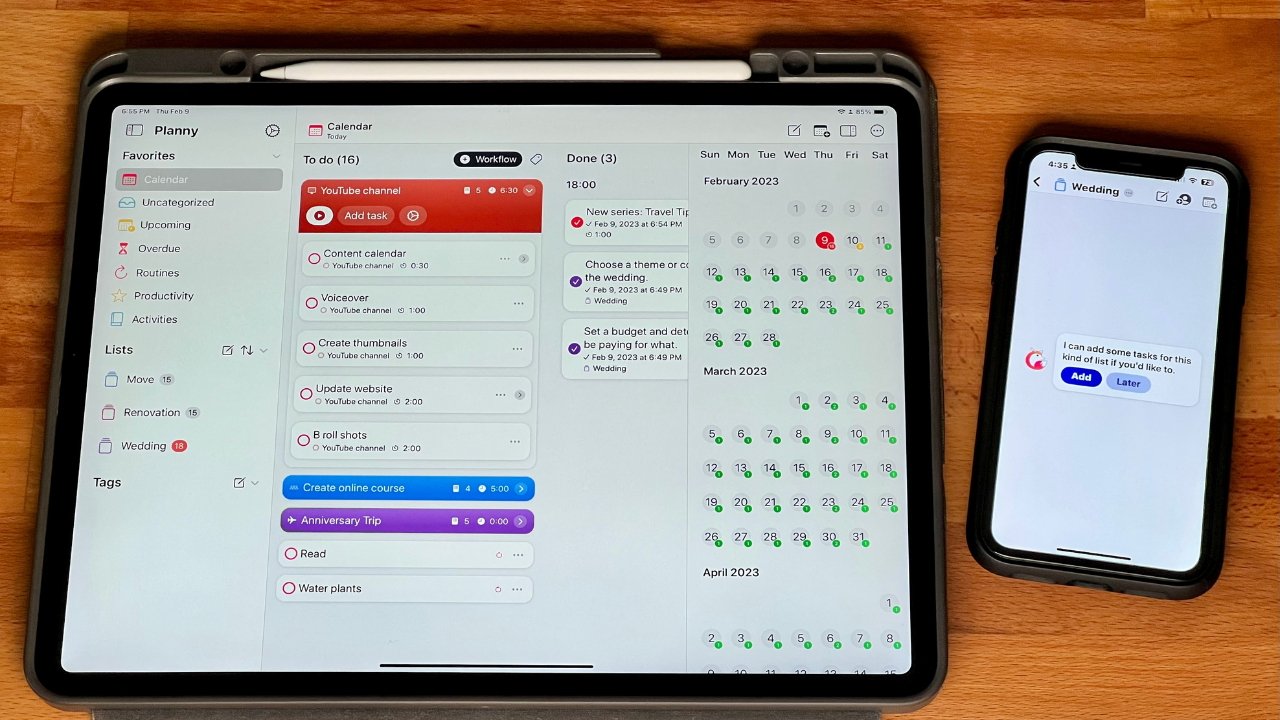 ---
Planny has predictive AI features on top of being a to-do list, calendar, and reminders app all rolled into one, but it will take time to see if it's useful or irritating.
The Planny app started in October 2017 and has remained under the radar despite having earned an App of the Day badge on the iOS App Store. It helps you plan tasks and gives small bursts of motivation as you complete them, and you can set up workflows to stay on track and get things done.
To help you evaluate and optimize your productivity, Planny also shows you detailed statistics of how well you stayed on track and completed tasks before the deadline. These features can be helpful for everyone, but especially freelancers, students, and users with ADHD.
Predictive AI
A compelling feature of the Planny app is its predictive AI features. Creating certain active tasks triggers the AI to suggest subtasks to add to the list you just created.
For example, if you create a list titled Wedding, Planny's AI will ask if you want it to add tasks for you. When you tap on Add, you will see an AI-generated list, which saves time and may even remind you of forgotten tasks.
Time will tell whether Planny's AI features will be helpful or irritating, especially if AI-suggested tasks are poor. Also, there's no indication of which subtasks were created by AI or manually entered, which could be confusing.
AppleInsider reached out to Planny's developer, who said that they plan to release a major update in Q2 with something that works similarly to ChatGPT. Although Planny couldn't express anything detailed at the moment, they are actively working to develop AI features, one of which is a list of supported AI-generated lists inside the app due to release in March.
Multitasking planner
Apps that try to be a calendar, to-do app, and habit/reward tracker tend to not do any of those things well. The Planny app is better than most for this combined work. Its intuitive user interface carries you through each task depending on what you need most at the time, be it a calendar, list, or habit tracker.
Planny opens to categories that can be customized based on what you frequently use, like Calendar, Uncategorized, and Routines. To add a task, tap on a category under Favorites or Lists.
The user can start working on a task without rummaging through the app and instead simply choose a category from the home screen. However, it may be cumbersome for those who want to open the app and dump a bunch of tasks directly onto the home screen.
When you add a new task, you can set parameters like priority, duration, and reminders. After you create a task, you can add subtasks, set it as a routine, or assign a day and time to add it to your calendar.
As far as the to-do aspect of this app, Planny is mid-range and doesn't allow for as many features as heavyweight task managers such as Todoist, Things, and OmniFocus. Planny may not have all the tools you need if you frequently encounter highly complex projects.
Pomodoro technique
Now that you have your tasks listed or scheduled, it's time to get to work. Planny has features to help you stay on track and meet your deadlines, one of which involves the Pomodoro technique.
The Pomodoro technique is a time management method to optimize productivity. It usually involves repeated timed intervals of 25 minutes of work and 5 minutes of rest until the completion of work.
Create a list of subtasks with timed durations, and press start to begin working on them. Planny rewards your productivity each time you finish a subtask with celebratory confetti on your screen.
Planny does not require you to use its timers in line with the Pomodoro technique. However, set intervals of working and resting instead of languishing for endless hours can help maintain sharpened focus and optimized energy.
To further improve your productivity, Planny tracks your daily goals, so you can see how well you are doing with completing tasks and what your upcoming workload is.
These productivity statistics give you an overview of your performance in a given period. It also helps you prepare in advance if you have an extra busy period coming up.
Planny+ and iCloud syncing
The free version is limited and only allows for features like lists, reminders, a calendar, and statistics. Even so, the free version is still a step up from using Apple's Calendar with fewer features.
Upgrading to Planny+ will unlock all its features, like syncing across devices, adding subtasks, collaborating, and having unlimited lists. Syncing devices via iCloud was buttery smooth, which is vital for a productive workflow.
Planny was a joy to use with its vibrant colors and straightforward user interface. It is robust enough to help you speed through your tasks while not slowing you down with excessive features. Keep an eye on Planny's predictive AI as it develops because it could potentially skyrocket your productivity.
Planny - Pros
Predictive AI
To-do list, calendar, and reminders all in one app
Set up workflows using the Pomodoro method
iCloud syncing was quick and seamless
Planny - Cons
Can't add tasks directly from home screen
Free plan has limited features
Rating: 4 out of 5
Where to download
Download Planny free from the App Store with subscription options for individuals and families. Prices start at $5.99 for 3 months of an individual plan, all the way up to $79.99 for a lifetime family plan.