tinyRigs Leather oriGrid review: Organize while mobile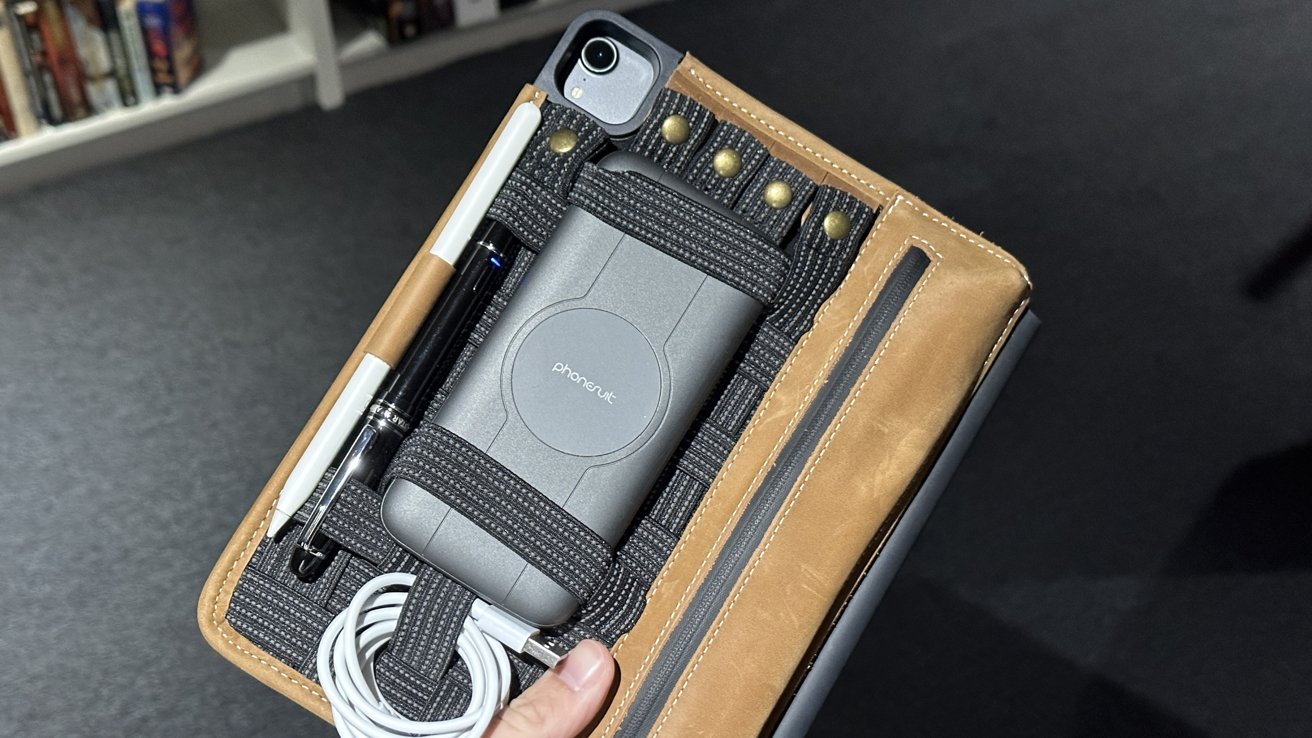 The oriGrid by tinyRigs is a versatile and portable organizer designed to accommodate the Magic Keyboard and iPad, providing a multi-functional solution for on-the-go productivity.
Coming in leather, canvas, and basic versions, for 11-inch and 12.9-inch iPads, the oriGrid easily slips on and off the Magic Keyboard or Smart Folio to help arrange your accessories, as well as provide extra protection.
This review focuses on the have the leather version for 11-inch iPads. We're reminded of a Grid-It! organizer combined with a pencil bag, which works well for storing most items or peripherals.
The leather is by no means premium, but the many stitches alongside the elastic straps make for a charming patchwork look. The mesh is made up of five horizontal straps that can be unbuckled for customization, and ten vertical straps without additional configuration.
This setup allows the user to tailor the straps to fit nearly small to medium tech accessories: wires, batteries, styli, storage, etc. The oriGrid's most useful traits were that it could hold a battery and charge the iPad simultaneously and that it reduced the need for a bag while on the go.
However, weight capacity is an important factor, as too much weight on the oriGrid will cause the Magic Keyboard to tilt slightly, or make the iPad fall over entirely. Multiple battery packs, external storage, or wires will cause this to occur.
We'd like to consider this not a flaw of the product, but a simple instance of physics being inconvenient.
The Apple Pencil holder is great for preventing slips if the magnetic strip isn't strong enough, and the small pouch on the bottom is very useful for most small stationary or supply items.
The additional layer makes your iPad setup a little bit more durable, especially with the plastic camera bumper.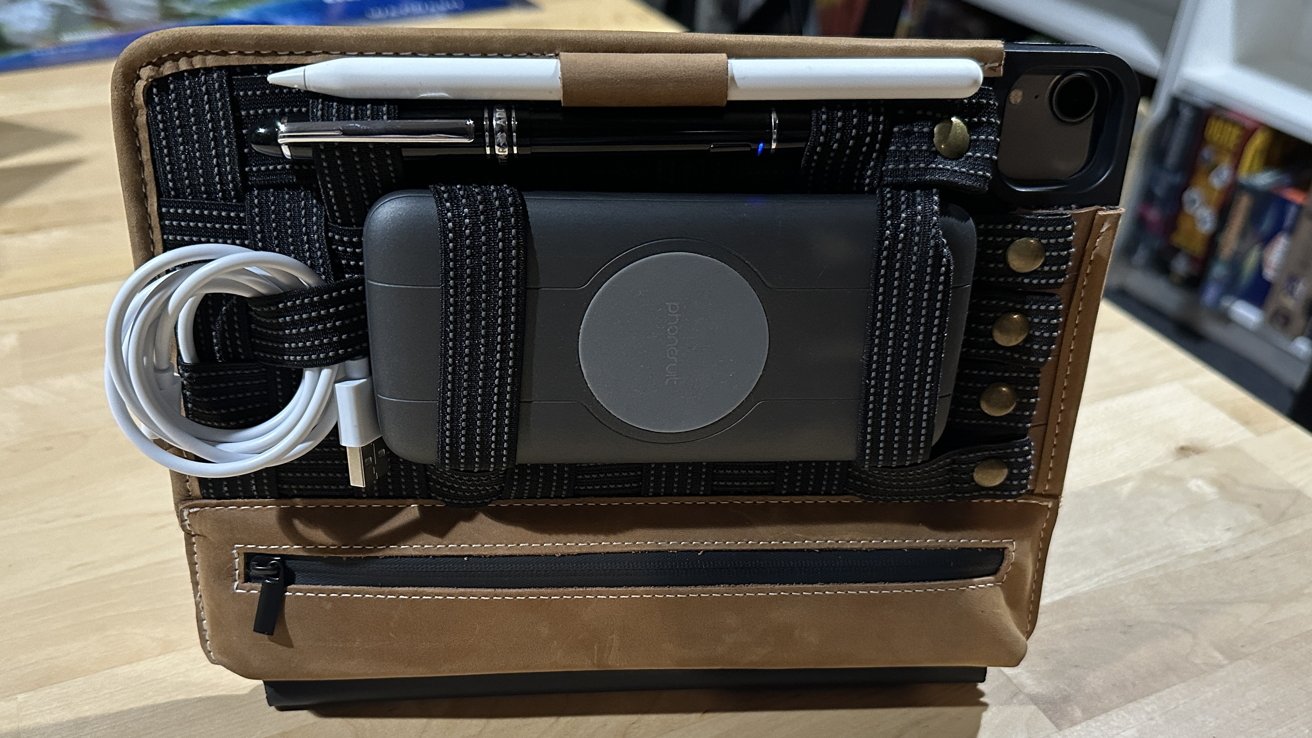 tinyRigs oriGrid - Accessory streamliner
The oriGrid is excellent for the average student, traveler, or anyone who uses their iPad heavily for work on the go. Though there are some weight limitations to keep in mind, we believe that the benefits are worthwhile as long as you're not overburdening the case.
It's a convenient add-on for iPad users that combines multiple concepts without subtracting from the experience. The price tag may drive some away due to its status as a slip-on accessory, but users may find the canvas and basic versions a more reasonable price.
Leather oriGrid 11-inch Pros
Can fit most iPad accessories
Added protection
Magic Keyboard and Smart Folio compatible
Leather oriGrid 11-inch Cons
Many stitches may undo themselves with damage
Do not overburden