This Steve Jobs autograph costs more than a Tesla Model S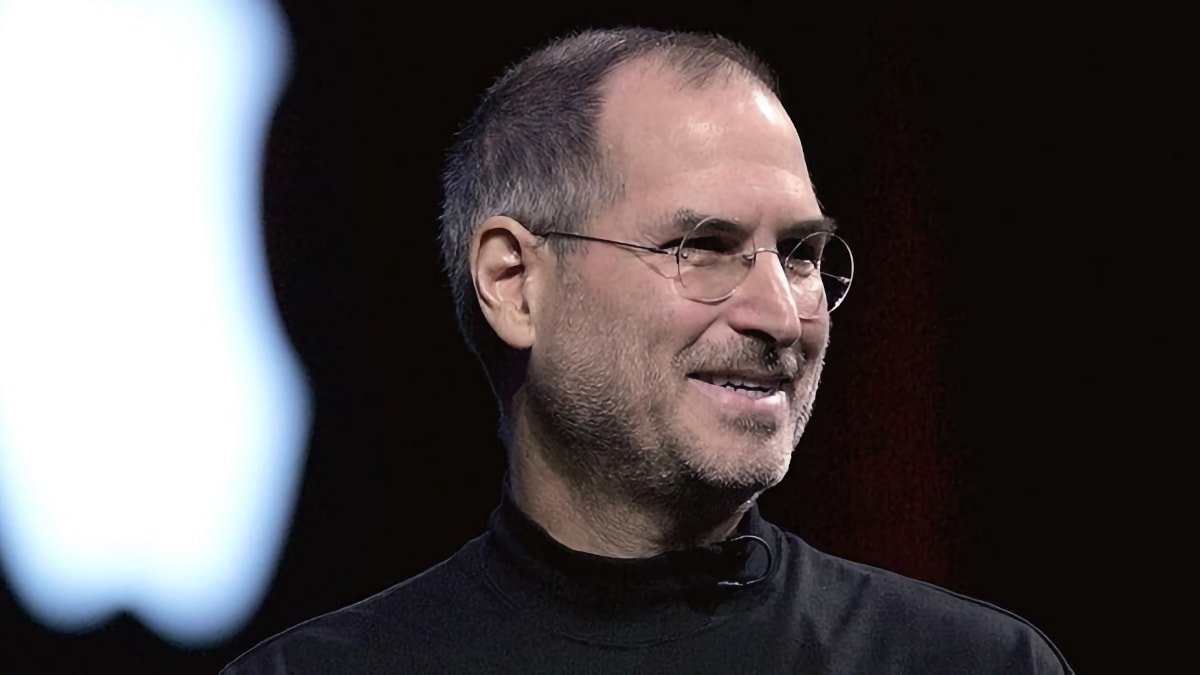 An award plaque signed by Apple co-founder Steve Jobs is up for sale, a rare item as Jobs didn't sign things often.
Moments in Time buys and sells original letters and other documents that feature autographs, and they recently put a unique piece of Apple history up for sale at $95,000, which is more than a Tesla Model S at $89,990.
Jobs presented the plaque to Suzanne Lindbergh, a former Apple marketing executive, in 2000. It's a special award given to those who worked at Apple for ten years.
This ten-year plaque recognizes those who have contributed a decade of personal achievement to Apple's phenomenal success. Apple honors you not only for your talent, enthusiasm and energy, but also for your ten years of creativity and career commitment.

We hope you continue to believe, as we do, that the journey in itself is the best reward.
It's accompanied by a full letter of authenticity from PSA/DNA. Jobs issued the plaque shortly after his return to Apple, and it's one of few authentically signed items because the company shifted to facsimile signatures on anniversary awards.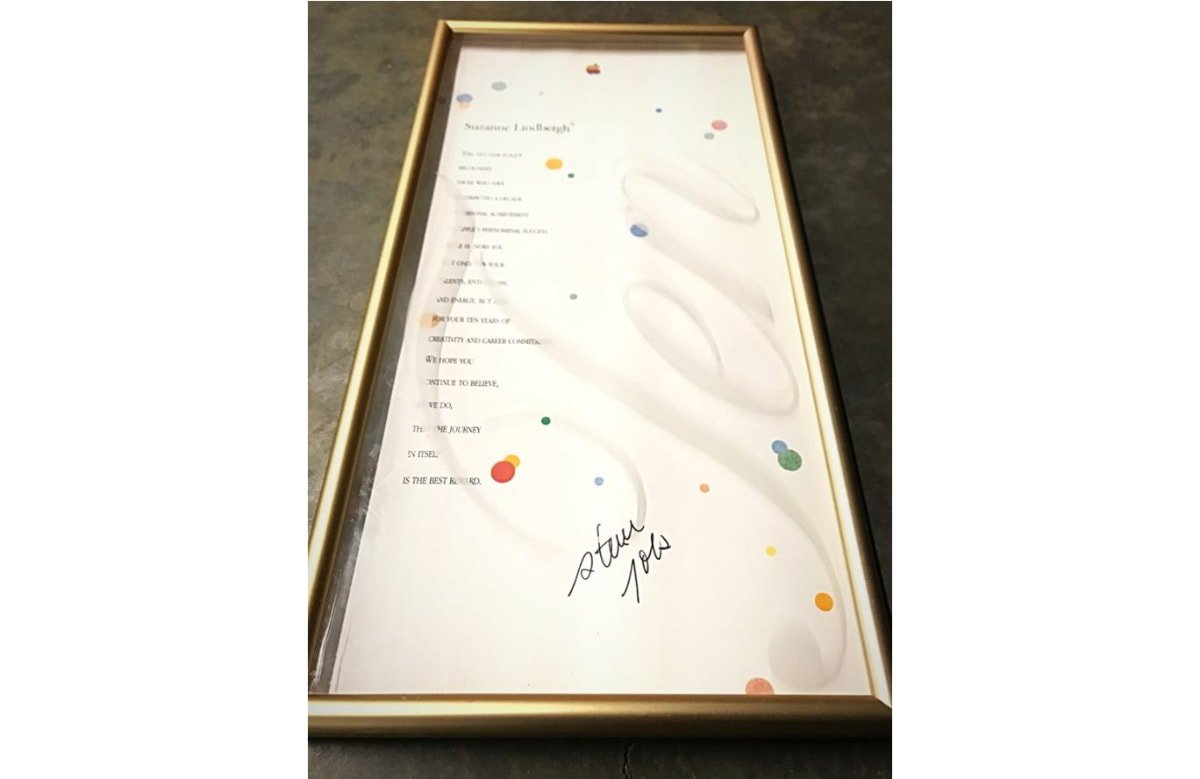 Lindbergh worked at Apple for 25 years and left the company in 2013. She rose to become "Worldwide Director of Buzz Marketing," which meant getting product placements for Apple devices in movies and TV shows.