Premiere Pro gets a big upgrade with Adobe Sensei-powered Text-Based Editing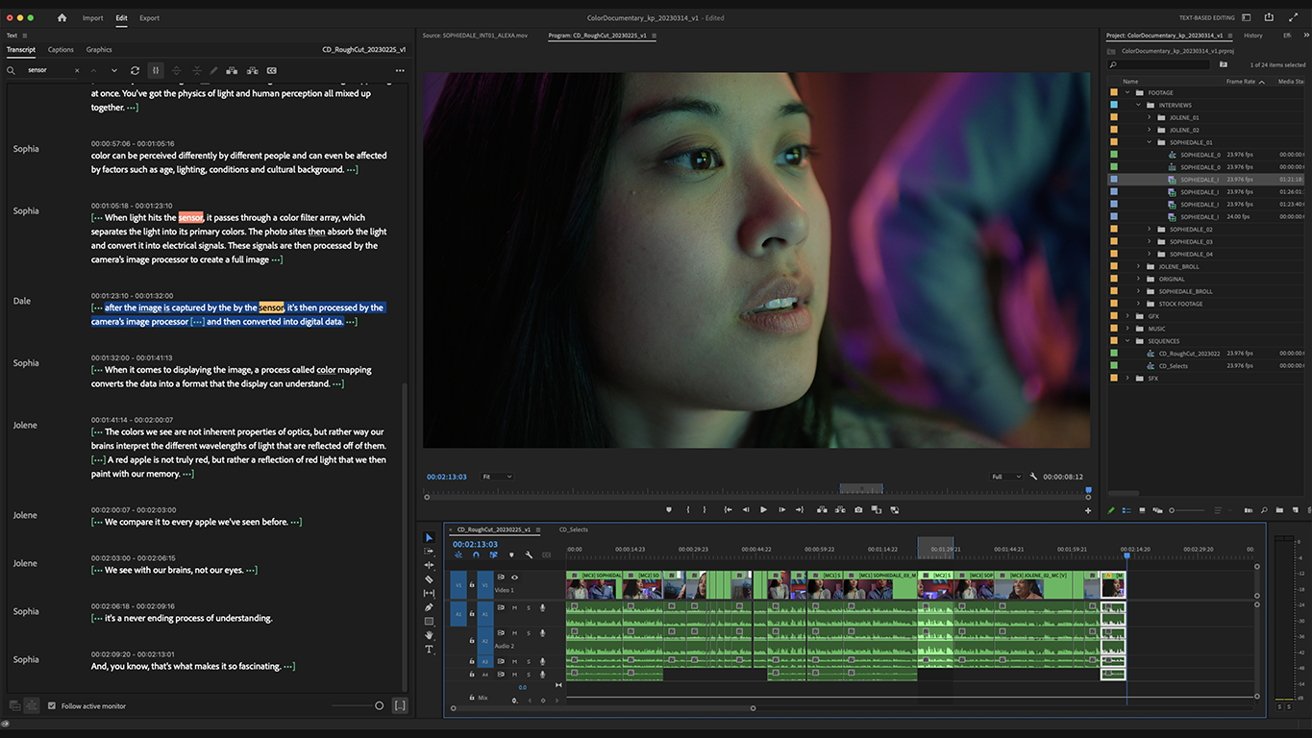 Adobe has announced new features for video editing suite Premiere Pro, including a new Texted-Based Editing feature and automatic Tone Mapping.
The new Text-Based Video Editing feature uses Adobe Sensei to automatically analyze and transcribe clips, allowing video editors to copy and paste sentences in any order and see them appear on the timeline. Users can also search the transcript window to find exact words and phrases for easier video editing.
A new Automatic Tone Mapping and Logo Color Detection enables users to mix and match HDR footage from different sources into SDR projects without manual color balancing or using LUTs.
Collaborative editing got an upgrade as well. Presence Indicators show who is working on a shared project. Work While Offline lets editors work offline and share changes without overwriting other editors' work.
A new Sequence Locking feature enables editors to lock a sequence, making it view-only for others working on the project.
Adobe gave After Effects a few new features as well. A new context-sensitive Properties Panel shows users important controls based on selections without navigating through the timeline.
ACES and OpenColorIO keep colors consistent when sharing assets with other post-production apps.
Adobe also has provided performance and stability upgrades for After Effects. Notable upgrades include multi-frame rendering for shapes, new keyboard shortcuts for Selectable Track Mattes, and faster timeline layer selection.
The new upgrades will be available to preview at the 2023 NAB Show and will roll out to users in May 2023. Adobe Premiere Pro and Adobe After Effects are available for macOS and are part of Adobe's Creative Cloud suite.