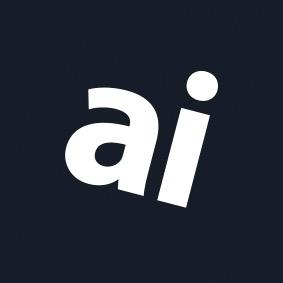 Why you can trust AppleInsider
Kebohub EE01 review: A great idea, poorly executed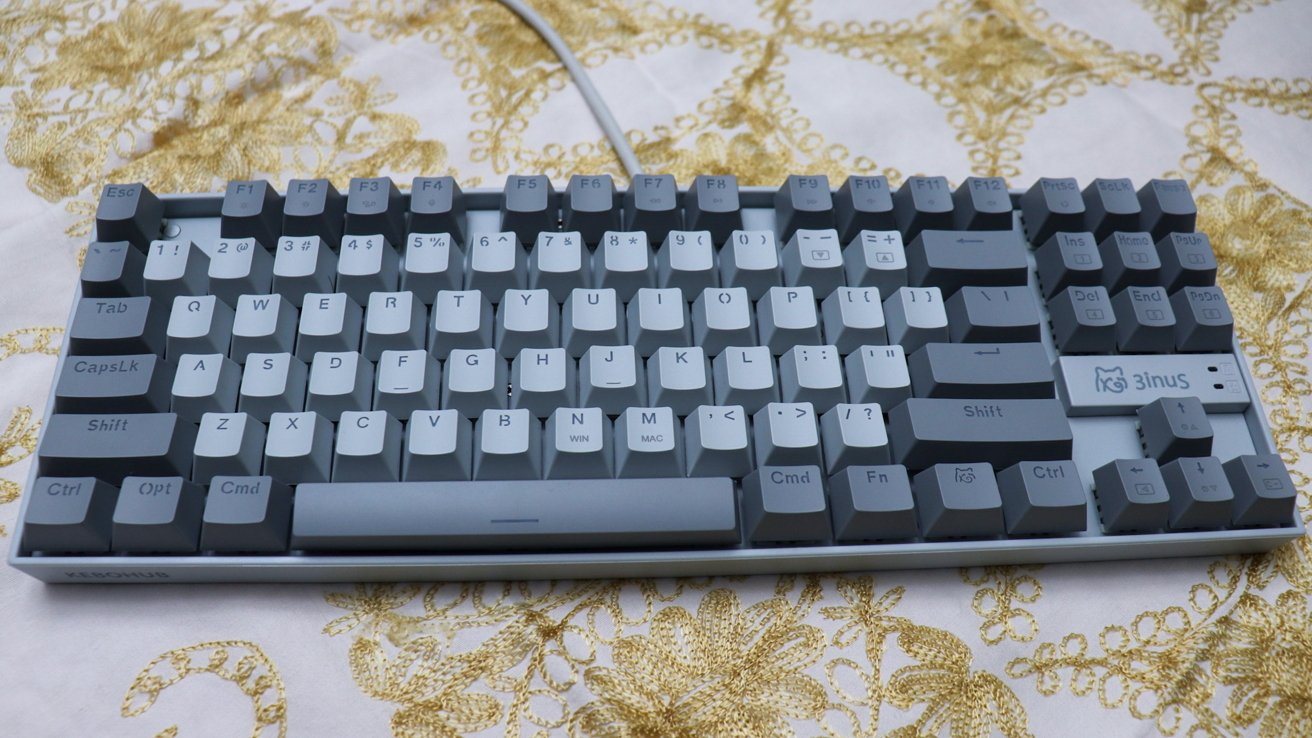 ---
3inus and Whatgeek's new mechanical keyboard boasts an array of ports — including an HDMI port to allow for multi-monitor setups — but the execution is absolutely terrible.
The pair launched a Kickstarter campaign to fund its new product, the Kebohub EE01, the Ultra-Smart 5-in-1 TKL Mechanical Keyboard Hub. On paper, it's everything one could ask for from a keyboard.
This keyboard promises many convenient and unique features, but it barely connected to our computers, making those features useless.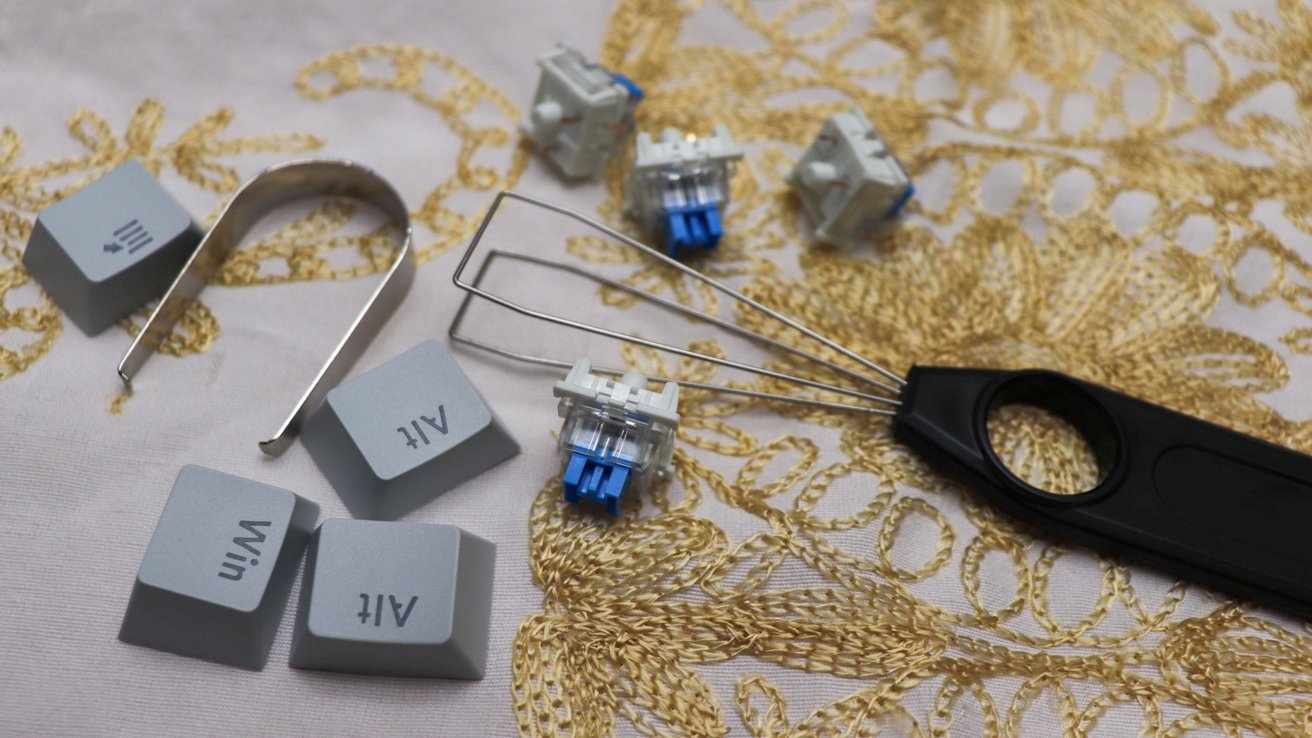 What came in the package:
This keyboard comes with dark gray keys, four blue switches, two Alt keys, two Windows keys, a keycap remover, and a switch remover.
The extra pieces were shoved in a small box, and we nearly threw away the switch remover because it was buried at the bottom of it. The package didn't bring a list of what was included so we had no idea it was there.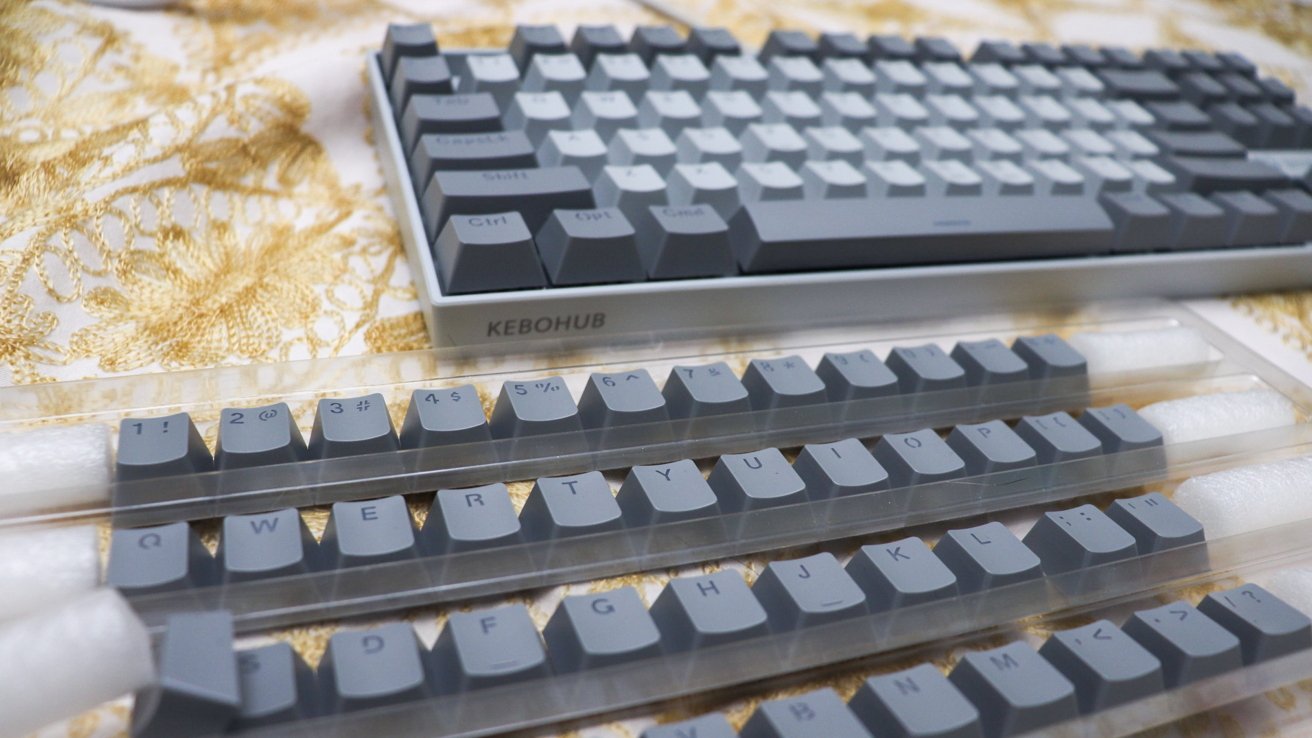 Design
The keyboard is sleek and comfortable. It doesn't take up too much space, but unlike 60% keyboards which can feel cramped, it has everything available to you without cutting corners.
The keyboard we received is a basic gray color that doesn't look or feel overwhelming when the RGB backlight is on. Users can choose from 18 lighting effects, the color of the lights and adjust the brightness.
The design is simple and fits in almost any decor. It fits nicely in an office setting. If you want to customize it further, the keys can be swapped to suit your gaming setup.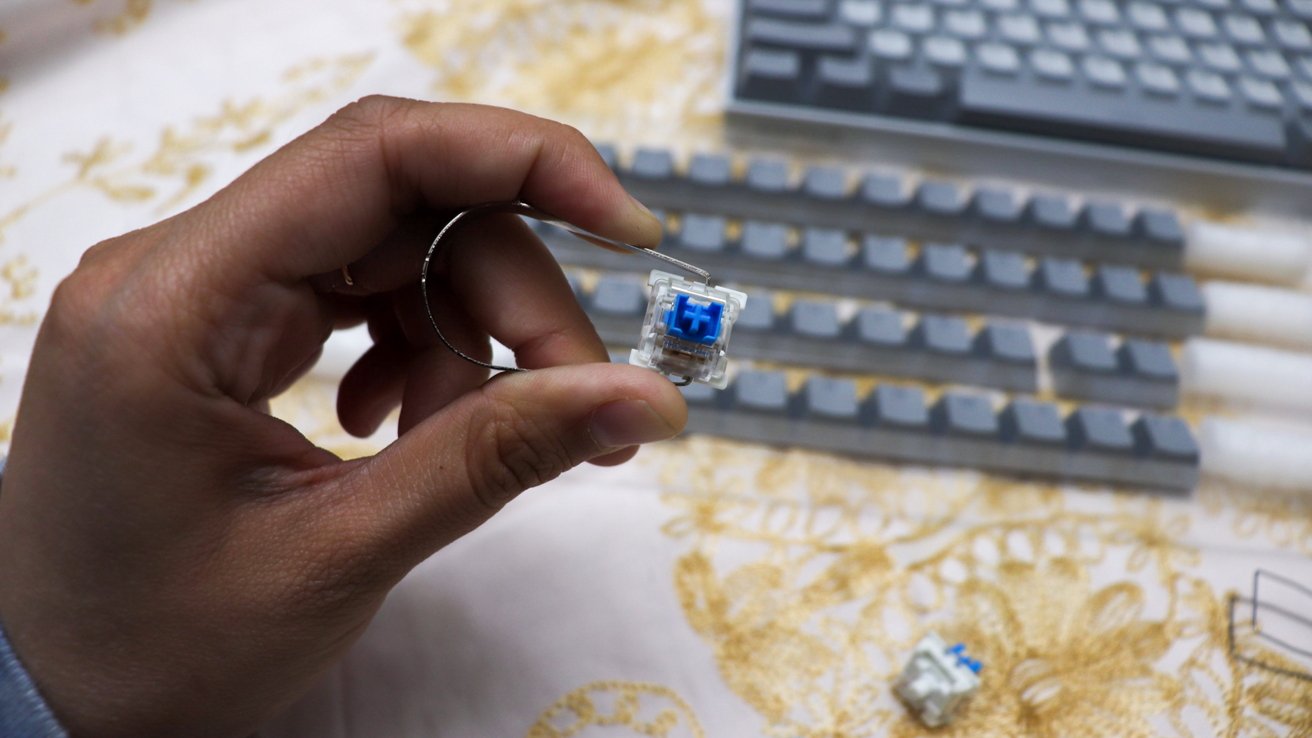 Typing on the keyboard is ergonomic and comfortable. The key switches we received are blue, but backers can choose from red, blue, and brown switches.
Swappable switches
The switches can easily be swapped out without the need to solder any wires. But, unfortunately, there aren't any instructions on safely removing them from the keyboard.
After watching an advertisement on their website, we finally figured out how to swap them out. The tool needed to swap the keys was buried under other accessories in a box, and we almost missed it.
The tool looks like a silver horseshoe with pointed, curved ends at the bottom. While the device does grip the switch well, it's difficult to remove and requires a lot of force.
Installing the new switch was easy. It felt like clicking two Lego pieces together.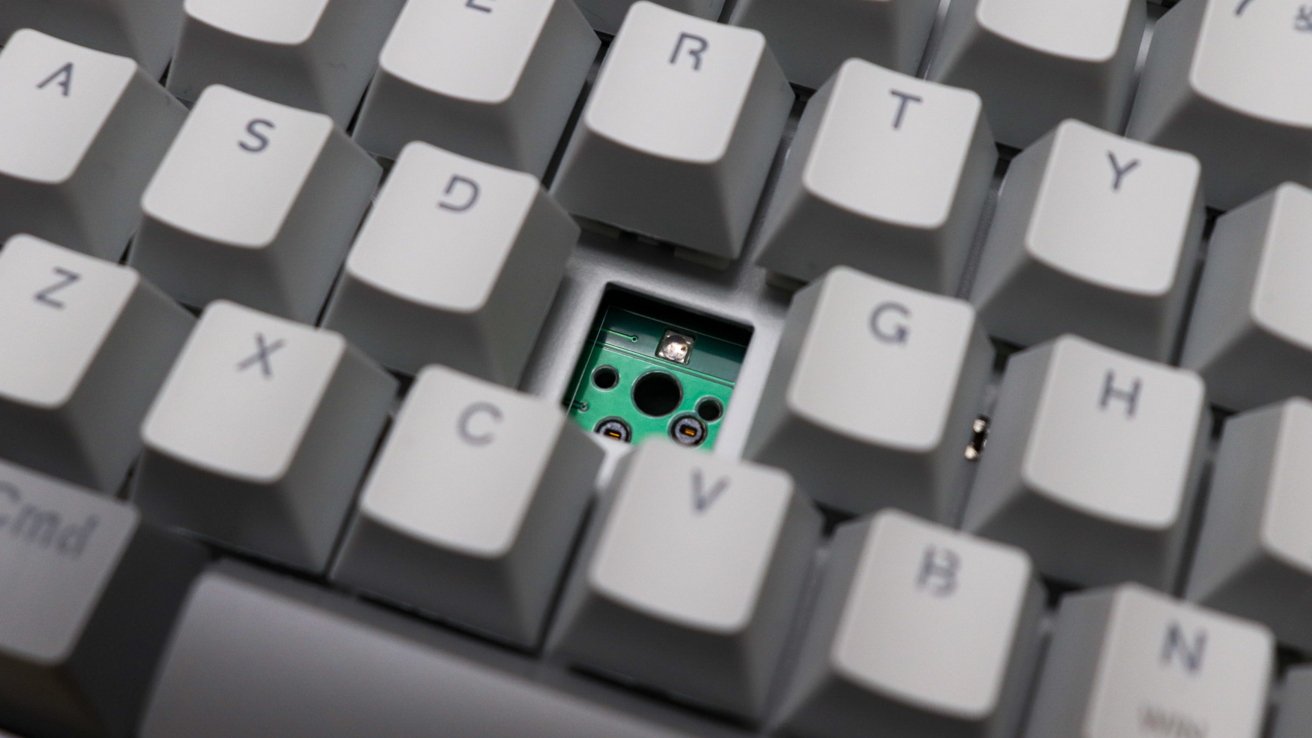 Faulty connection
3inus sent us two separate keyboards. The first one we received constantly disconnected for several seconds. Then, once it reconnected, it would glitch and repeatedly type the last letter.
Because of this, the keyboard was unusable. So the company sent us a different keyboard. The new one's problems were slightly different.
The second keyboard didn't connect to our MacBook Pro, but we successfully used it on a Surface Pro 7.
We checked to ensure the USB-C connection on the MacBook Pro wasn't faulty. The MacBook successfully connected to an iPhone we plugged in, as did the MacBook's charger.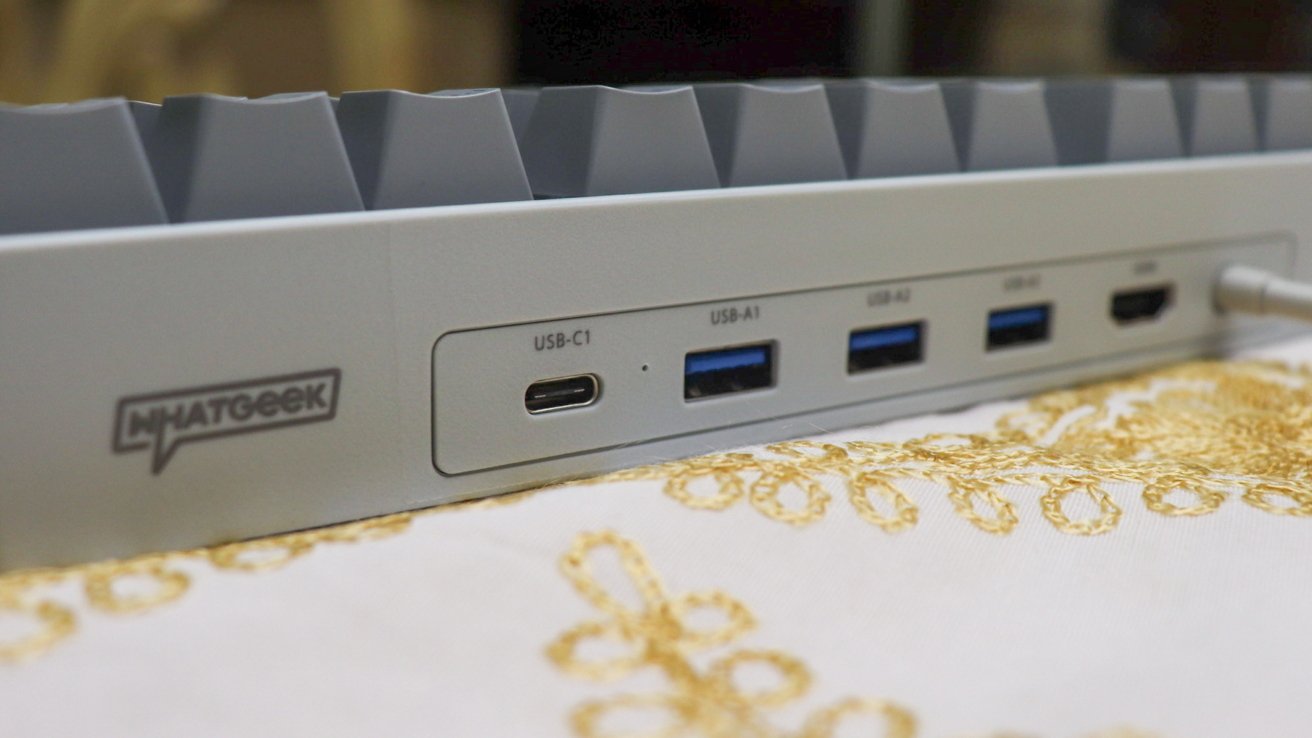 Charging port
This keyboard caught our attention because it has a built-in charging port in the back. It has three USB-A ports, a USB-C port, and an HDMI port that is compatible with 2k, 1080p, and 720 monitors.
The HDMI port allows you to create a dual monitor system. But, according to 3inus, the HDMI may not connect to a second monitor if the other devices plugged into the port draw too much power.
The keyboard, which uses USB-C, comes with two cables. Users must plug both cables in to take full advantage of the charging port. If users only plug cable A in, they can only use the USB-C port or one USB-A.
The port provides a 1.5A output current. According to Apple, to fast charge an iPhone 12, iPhone SE, or a later model, chargers require at least a 2.2A output.
Anyone who uses a PC with one USB-C port won't be able to use what makes this keyboard unique. Instead, MacBook users must choose between charging their laptops and connecting to the keyboard's charging port.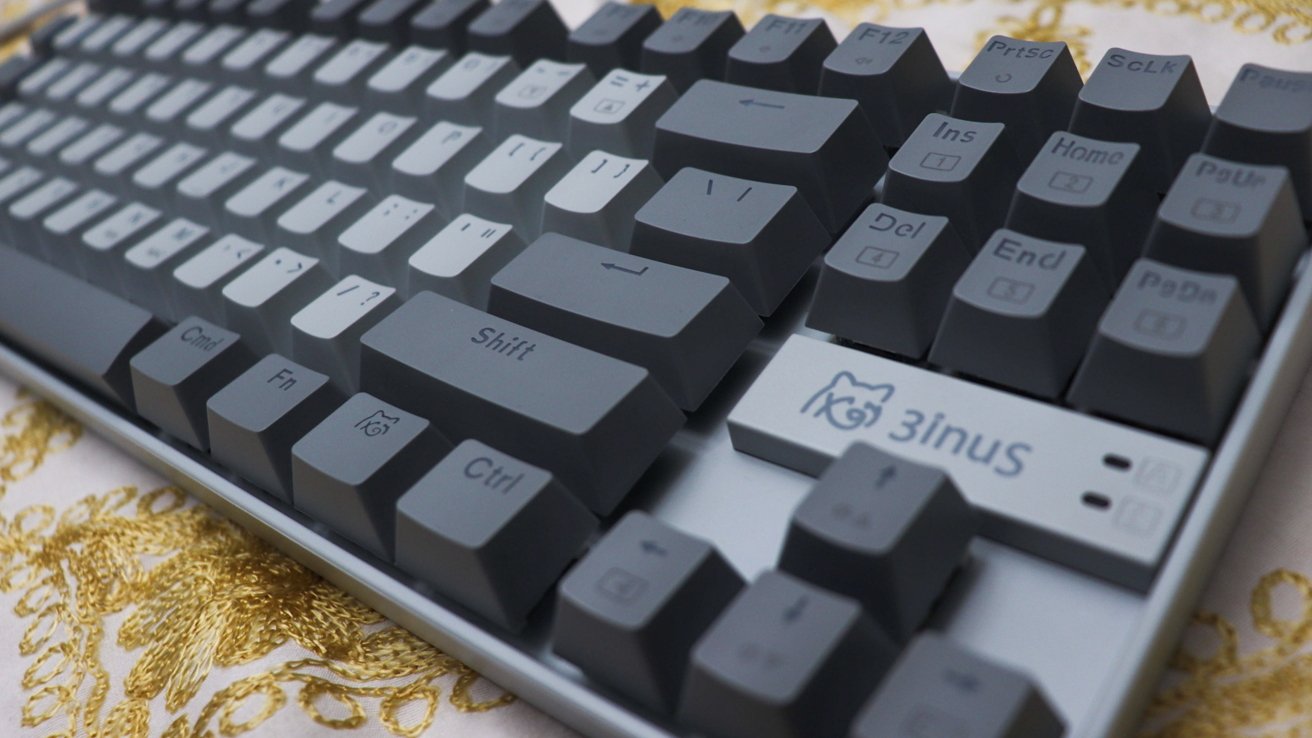 While it could be a coincidence and bad luck, we received two keyboards with connectivity issues. Therefore, despite its unique characteristics, we can not, in good faith, recommend this product to anyone.
It feels like 3inus and Whatgeek are trying to force this keyboard to be a little bit of everything. If they focus on just one thing at a time, they could make an incredible product.
Instead, of receiving a great charging port or a fantastic keyboard that works well, we received a combination of the two that don't work at all.
This keyboard sounds excellent on paper, and we wanted to like it. But the connectivity issues, unclear instructions, and low-powered charger make this keyboard a bust.
As it stands, funding this keyboard is a waste of money, especially when there are better options within the same price range.
When the keyboard does connect, it is a dream to type on. The keys are receptive and bounce back quickly. It's sturdy, comfortable, and small enough to fit almost any space.
While its defects are disappointing, we can see how the keyboard could be a unique competitor on the market. But they need to focus on fixing the product's flaws first.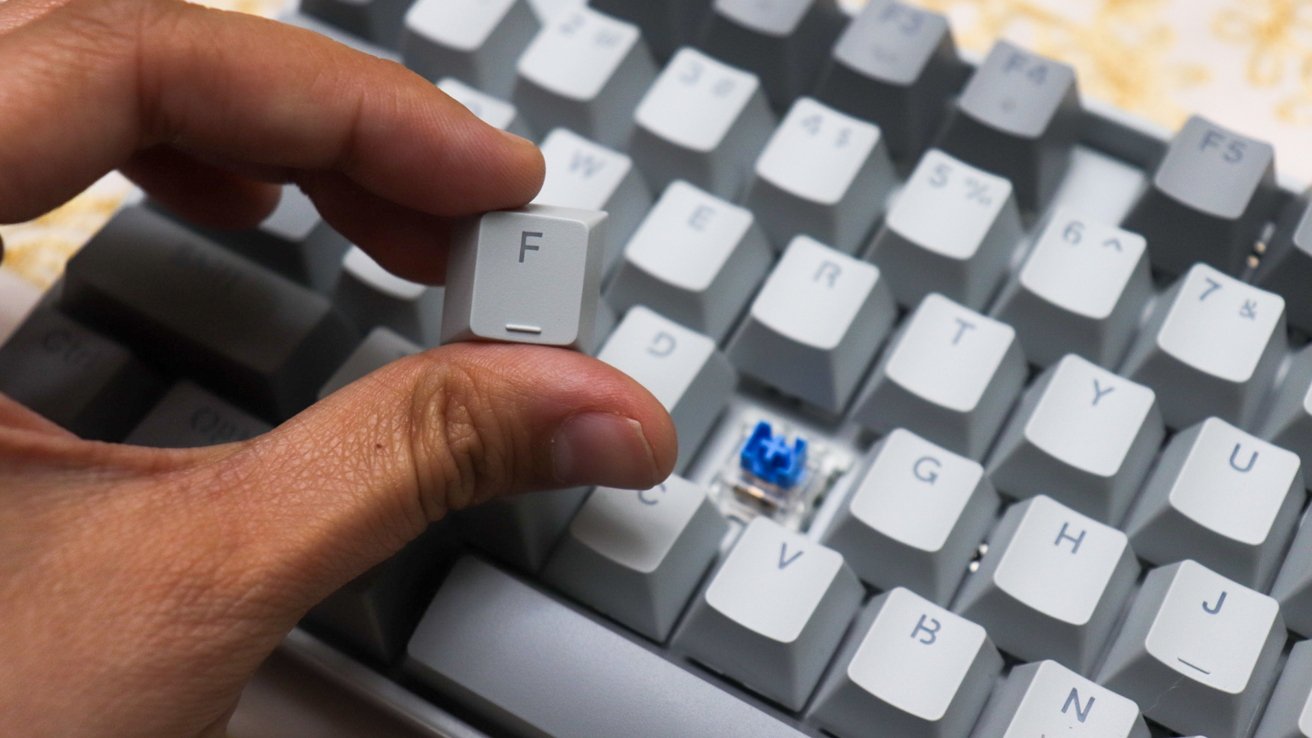 Kebohub EE01 Mechanical Keyboard Hub - Pros
Unique concept
Easily swap out switches
Simple design fits in professional and home settings
Comfortable to type with
Kebohub EE01 Mechanical Keyboard Hub - Cons
Disconnects or doesn't connect to a computer
Weak charging port
Unclear instructions
Expensive for what you're actually getting
Rating: 1.5 out of 5 stars
Where to buy:
People can pledge $84 on Kickstarter to purchase the keyboard. But, please don't.