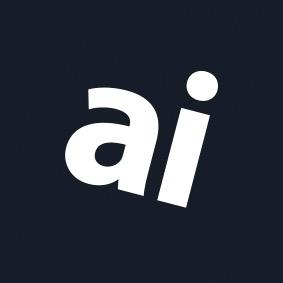 Why you can trust AppleInsider
Ride1Up Revv 1 review: An awesome moped-style e-bike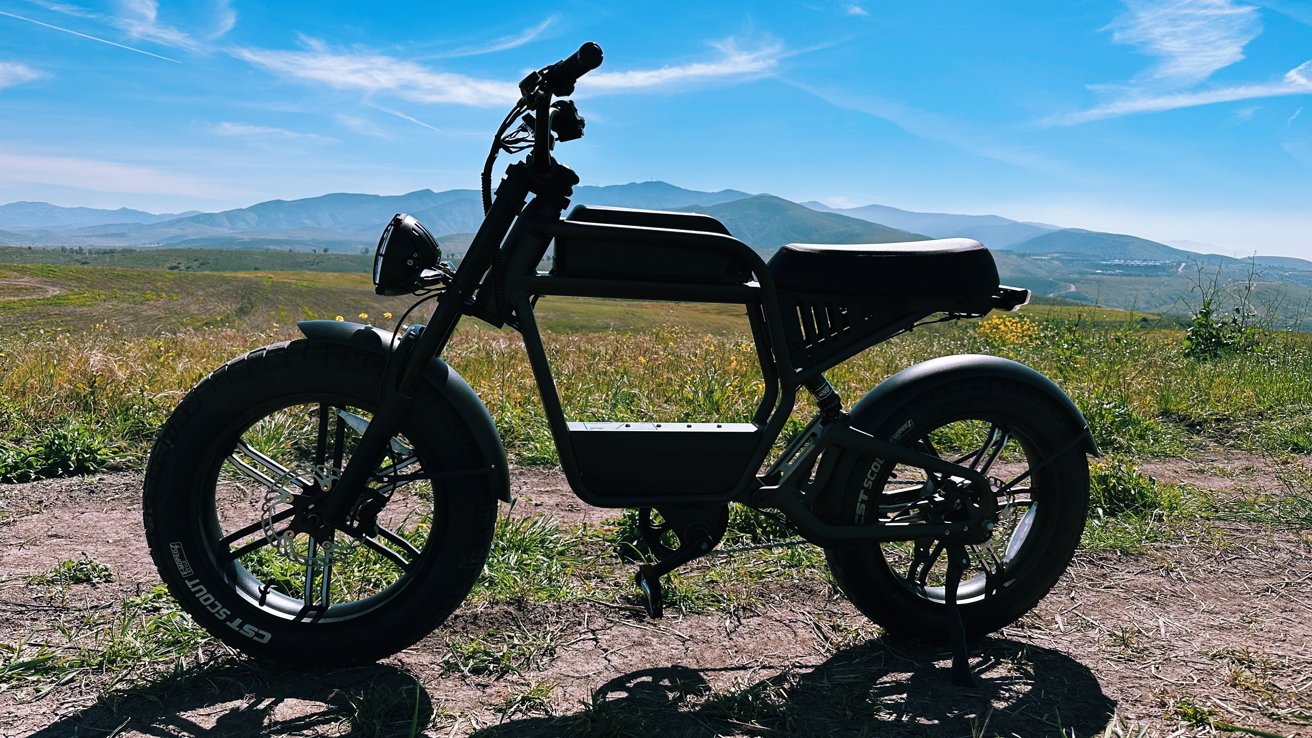 ---
The Ride1Up's Revv 1 moped-style e-bike is unabashedly overboard for a pedal bike, but that doesn't mean that its full-throttle power doesn't have its place among other types of electric vehicles.
The Revv 1 has pedals and can be ridden like a traditional bike. However, if you can't tell from its appearance, the throttle is meant to be used very heavily.
This is the type of bike that's built for fun and can handle off-road adventures or make longer commuting distances extremely comfortable.
This is not a bike for exercise, though with its 83 lb weight, it could certainly provide a decent workout trying to ride it without any pedal assistance.
The look and features of the Revv 1 e-bike
The Revv1 from Ride1Up has elements of a motorcycle and looks like a serious piece of machinery.
The bike comes in two colors and is available with full, front, and rear suspension or only front suspension and starts at $1,895.
Part of what makes it look like a motorcycle is its big, round headlight and its long padded seat. There are also turn signals, a loud horn, and a digital display to round out the motorbike's level of detail.
While the throttle was the primary way we used the electric bike, there are five levels of pedal assist if you want to ride it more traditionally.
Out-of-the-box, the top speed is 20 miles per hour, but the Revv 1 can be unlocked in an off-road mode to get up to speeds past 28 miles per hour.
On flat roads, we hit speeds of around 34 miles per hour on the Revv 1. Rider weight and other conditions will affect how fast the 750w sustained geared hub motor with 95 nm torque can go.
Similarly, qualifications about a rider's weight, speed, and terrain conditions will determine the distance the battery can provide. Ride1Up quotes an estimated 30 to 60 miles of range.
We drove the e-bike hard and got a full day's range from a single charge. Even at the lower end of that estimate, we still thought that was adequate range for general cruising.
Riding the Ride1Up Revv 1 on and off the road
Off-road, the Revv1 handled well enough to take us as far off the beaten path as we wanted to go, but it had its qualifications.
We took the bike out through a grassy hillside with uneven terrain, and it absorbed most of the hard dirt ground. Having the full suspension was a lifesaver in this regard.
We didn't try the half-suspension model, but the full suspension made our rides incredibly smooth and comfortable — we wouldn't want to sacrifice that.
The tires were the weakest link in the off-road chain, but that's because they're better suited for road use.
The 20-inch by 4-inch all-terrain e-moped fat tires performed great on the road. And we prefer the trade-off of all-terrain tires on this bike because most of our riding was on the road.
Traveling off-road across a bed of gravel rocks showed some slippage, but not enough to kick us off or cause a problem.
We had multiple people try the Revv 1, and each agreed it was a blast to ride. The first question after a test ride was usually about how much the bike cost, along with a look of deliberation.
The padded seat and full suspension combined for a comfortable ride. We had no problem riding for extended periods.
In fact, nearly every aspect of Revv 1 proved to be well-considered. For example, the battery locks into position along the top of the frame and can be charged on the bike or anywhere else when removed.
The turn signal controls were a bit of a stretch for our right thumb, but using them to indicate turns was still manageable.
We accidentally sounded the loud horn a few times, reaching for the turn signals. It would have been nice to have the horn on the left side of the handlebars, but overall its placement wasn't a problem.
The Revv 1 was a blast to ride and was useful for getting back and forth on a three-mile stretch of our neighborhood.
Is the Ride1Up Revv 1 the bike for you?
Ride1Up has an abundance of e-bikes to fit different types of riders. This Revv 1 model is not meant to replace a traditional bike or even a more common e-bike. It's its own category.
This could replace a golf cart used for short commutes, it might be more comfortable than using an electric scooter, or it could be perfect for getting to a job only a few miles away.
Mostly though, the Revv 1 and other similar e-bikes add a whole lot of fun to whatever they're being used for.
We've ridden the Super73-R Brooklyn bike, and it was great. However, the Ride1Up Revv 1 is definitely for people looking at the more utilitarian Super73 collection of motorbikes.
In this case, Ride1Up offers a lower entry price with a healthy amount of features.
Pros
Cushy seat and comfortable ride with full suspension
Nice big display to see speed and distance
Front and rear turn signals were helpful
Cons
Heavy unit that can make solo assembly challenging
No Bluetooth or app connectivity
Rating: 4 out of 5
This bike is available for purchase at Ride1Up starting at $2,395.