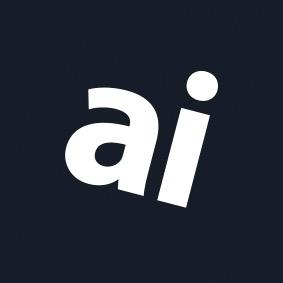 Why you can trust AppleInsider
Jackery Solar Generator 3000 Pro review: Lots of portable power, with lots of weight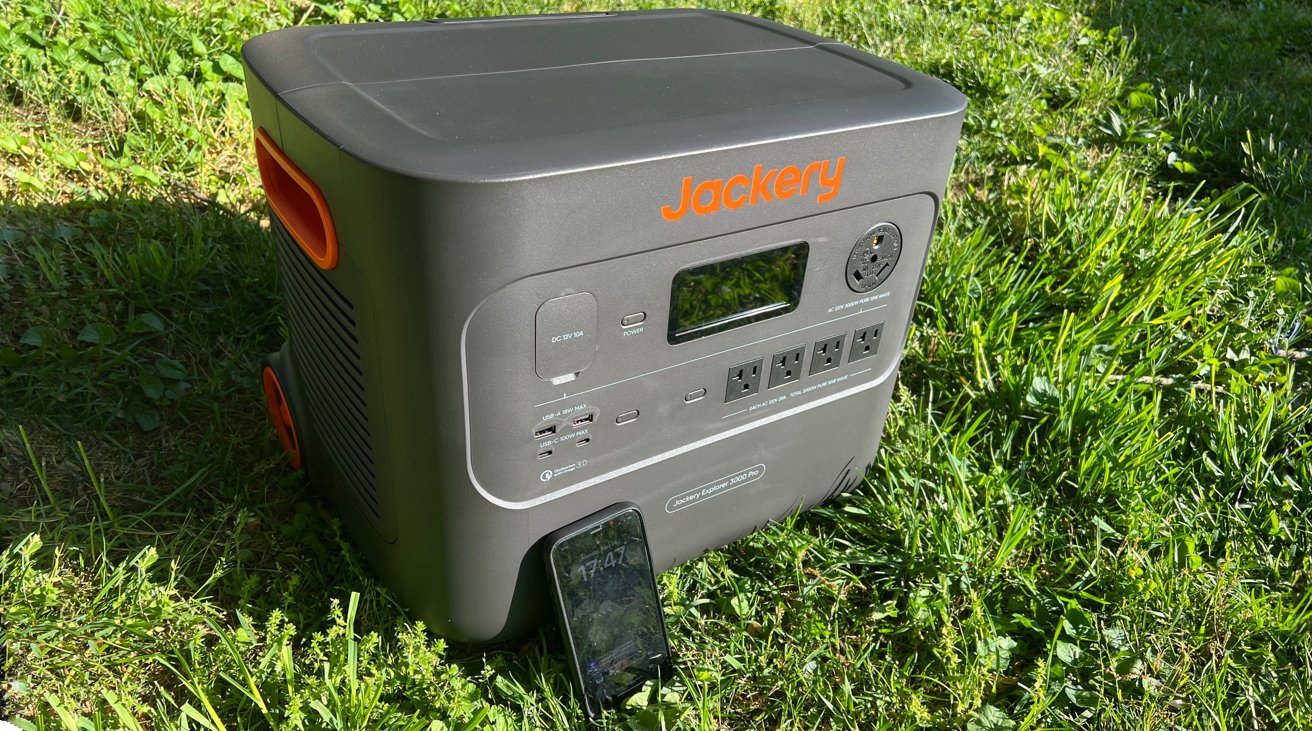 Jackery Solar Generator 3000 Pro
4.0 / 5
---
The Jackery Solar Generator 3000 Pro provides off-grid power to run just about anything you want, where you want to do it — assuming you've got the ability to move around 70 pounds of battery.
Portable power banks are useful for many different situations. From power cuts to weekends away camping, having a lump of power to carry with you is especially handy and, in some cases, life-saving.
The problem is you won't get much power out of a pocketable power bank. Sure, 10,000mAh of power via a USB-A or USB-C port will help keep your iPhone working, but it won't help out with any hardware with more considerable power requirements.
The Jackery Solar Generator 3000 Pro is not one of those small banks. Instead, it is unquestionably aimed at providing massive amounts of power in a moveable device.
Perhaps we're not being clear about scale. You can use it to keep a refrigerator going for hours after a power cut, and if you're so inclined, it can run your clothes dryer for a while.
Or, if you're into Van Life or off-grid living, it can give you the creature comforts of home while away. If you're using tools in a remote location, it could also help there.
Jackery Solar Generator 3000 Pro - The total package
The Solar Generator 3000 Pro consists of three things. The core is the Explorer 3000 Pro, a portable power station that holds and distributes power to your devices.
It's accompanied by a pair of SolarSaga 200W solar panels, which can fold up for transportation and gradually feed energy back into the Explorer 3000 Pro.
In the box, you also get cables for charging from an outlet or a vehicle and a few adapters.
In theory, unless you have pretty specific requirements or unique power needs, everything in the box should be enough to get started storing power.
Jackery Solar Generator 3000 Pro - Phenomenal portable power
The Explorer 3000 Pro is the main element of the overall package, effectively being a large battery on wheels. Capable of storing up to 3,024Wh of power, it has the capacity to hold an awful lot of energy.
According to the company, this means you can run a refrigerator for between 5 hours and 100 hours, depending on wattage, a 1,800W heater for 2.2 hours, a 60W TV for 35 hours, a 5-watt lamp for 220 hours, and recharge a typical smartphone around 100 times.
It has a wide selection of ports on the casing to get that power out, including four 120V 20A AC outlets and one 120V 25A AC outlet for home appliances and larger items.
It also has a pair of USB-C outputs capable of 100W, two USB-A ports with 18W Quick Charge 3.0 capabilities, and a 12V 10A carport.
Theoretically, it has a maximum AC output of 3,000W at maximum, though it has a 6,000W surge peak.
That output capacity and the plethora of options to connect stuff to it means you can run pretty much anything you want — bar items with extremely high power requirements, like industrial machinery.
It's thunderstorm season where this unit was tested, so we've had a few opportunities to try it out in a pinch. When the power has been cut, the unit immediately picks up power to connected devices, which is nice.
We ran a full-size refrigerator and freezer without opening the door for about 11 hours with no source of charging power before the box lost power, and if that's not a testament to the unit, we're not sure what is.
We loaned it to a friend in construction, and he used it all day to power a Dewalt compound miter saw and assorted other devices all day — and he returned it with more than 50% power remaining.
Jackery Solar Generator 3000 Pro - Relatively small, absolutely heavy
All of this power is housed inside a fairly compact cube-like package, intended to make it easier to shift the unit from one place to another. And for the most part, this is fairly accurate.
At 18.6 inches long by 14.1 inches wide and 14.7 inches deep, it's a box that could easily fit onto a truck bed, under a seat in a van, or in the bottom of a storage cupboard at home without taking that much room.
The orange and black casing also sports a pair of molded handles near the top for lugging the unit around. Though more appropriate, an extendable handle on the rear and a couple of wheels let you pull it around like luggage.
"Lugging" is probably the most appropriate word here, as the Explorer 3000 Pro weighs 63.93 pounds on its own.
Unless you're a keen workout enthusiast or there's no flat terrain available, you're going to be relying on those wheels quite a lot.
To the front are all of the main output connections and the controls, complete with a screen in the middle. Vents and a few smaller controls are on the sides, while AC and DC inputs are on the rear.
Jackery Solar Generator 3000 - Solar and recharging
Getting power back into the Explorer 3000 Pro is arguably as easy as getting that power out in the first place. You could charge it by attaching it to a 120V outlet, and it will regain full charge after 2.4 hours.
If you're off the beaten track, you could also take advantage of a car or truck's power supply, though this will take far longer at 35 hours. Again, it's not a great option, but it's there if you need to recharge it in a tight spot.
The third is to use SolarSaga 200W solar panels. These are lengthy panels measuring 54cm wide (21.26 inches) by 2.32 meters long (7 feet 7 inches) long and 25mm (1 inch) thick apiece.
While sizable, they fold down to a size of 54cm by 61.5cm (21.26 inches by 24.21 inches) and 40mm (1.5 inches) thick. While not really that compact in the grand scheme of things, that's still a very manageable size for a panel, especially when kept in its carrying bag.
Each panel, weighing in at about 8 kilos each (17.6 pounds), has handles embedded at each end to make carrying it around easier, while a trio of kickstands helps hold it at the ideal angle to capture the sun's rays.
With a peak power of 100W, voltage of 18V, and 11.12 amps, the panels can provide a lot of power under optimal conditions. According to Jackery, a pair of the SolarSaga 200 panels can recharge the Explorer 2000 Pro within 7.5 hours under perfect conditions, but you can cut it down to 2.5 hours if you use six panels.
In more typical weather, two panels may completely recharge the power station in 10 hours, while six could manage it within 4 hours. A single panel may take about 18 to 19 hours to finish.
This is extremely useful if you're in a remote location with fairly modest power needs, and it's likely that you will be generating more power from the sun than you'll actually need.
And, if you're careful, you can charge it with solar as fast as you discharge it — depending on what you're powering and how many panels you have, of course.
Jackery Solar Generator 3000 Pro - Power management
Keeping track of how you're using power is done in a few ways. The most obvious is to use the built-in LCD display, which shows everything from the percentage battery remaining, the input and output wattages, estimated remaining usage and charge times, and various smaller indicators.
However, if you're nice and warm indoors in a log cabin or a tent, the last thing you want is to keep checking the power station's display. That's where Jackery's app comes into play.
Available from the App Store, the companion app connects to the power station over Bluetooth or Wi-Fi, and it offers the same sort of information as the main display. You can also turn the power supply on and off, switch charging modes, adjust charge limits, and even install new firmware.
The app is good enough. It's also unnecessary, and an iPhone is another thing to keep charged when the power is out. Just use the display in most cases.
Keeping cool and in the cold
A Quiet Canyon cooling system uses independent air duct designs for the main heat-generating components, as well as precise temperature monitoring and fan speeds that adjust in real-time to keep the unit cool. At worst, it will make up to 30 decibels of noise, which is very quiet.
This does make it more appropriate to keep the unit indoors while using its stored power, which you simply can't do with a gas-burning generator.
On the other end of the environmental temperature scale, Jackery has also enabled the power station to run in cold temperatures. For example, at between -10C and -20C (14F to -4F), it will automatically adjust its output according to its battery level to preserve its integrity.
Above 60% charge, it will offer 3,000W, adjusting to 2,000W between 30% and 60%, while below 30%, it goes to 800W.
In our testing, we never measured the unit's noise at more than 28 decibels.
Power, wherever you need it
The Jackery Solar Generator 3000 is a giant battery. Before getting this far, you already know if you need one and for what.
As we said, people who live the "Van Life" could easily incorporate the power station into their vehicle, so they can enjoy all of the power availability in a normal home while on the move. Likewise, those who enjoy going to a remote cabin can extend their stay without resorting to generators to get their energy fix using solar panels.
It also fits the bill as a portable power bank for construction work or other heavy-duty applications.
For many people, this may be seen as a more cost-conscious alternative to products like the Tesla Powerwall, namely as a power backup for the home. As a unit that you can charge and forget about until you need it, there's little downside to having this stowed away for emergencies or even connected to crucial appliances and ready to go. Consider it an uninterruptible power supply for your refrigerator if you need the metaphor.
Just make sure that you're prepared for a workout if you need to shlep it around.
Jackery Solar Generator 3000 Pro - Pros
3,024W of available power
Neary any appliance can connect to it
Compact size and portable
Smartphone app control
Jackery Solar Generator 3000 Pro - Cons
Unavoidably very heavy. Physics and chemistry are unforgiving.
Rating: 4 out of 5
Where to buy the Jackery Solar Generator 3000 Pro
The Jackery Solar Generator 3000 Pro is available from Jackery for $2799 with a warranty extension. It is also on sale at Amazon for the same $2799.
Solar prices vary greatly depending on what you want to have for recharge capacity.