Apple's 'XR' headset could cost $1,999 at launch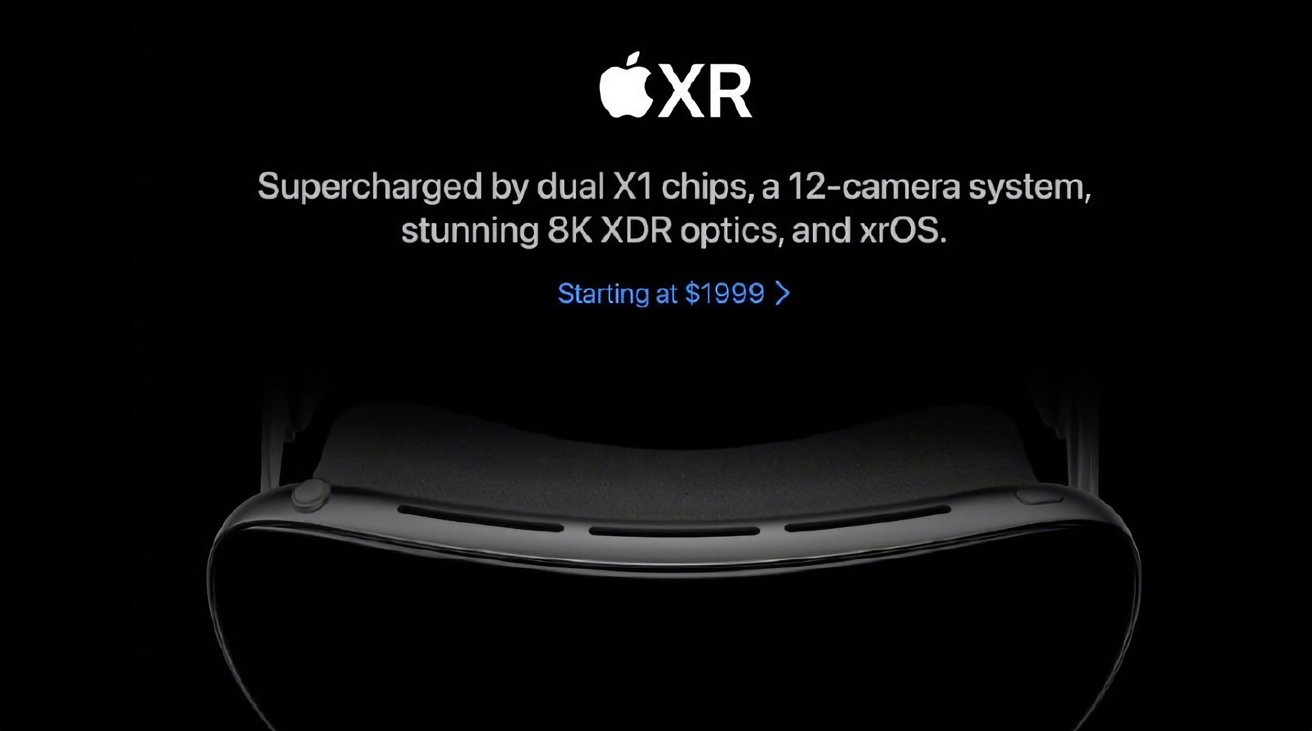 A leak claims Apple's name for its mixed-reality headset will be "XR," but the same rumor claims a questionable starting price of $1,999, not the previously-rumored $3,000.
Apple is mere hours away from holding its WWDC 2023 keynote, which is anticipated to include product launches alongside details of its operating system changes. For the most high-profile device in the list, it is claimed that a name has finally been chosen for it.
According to a post on Naver by serial leaker "Yeux1122," an image appearing as if it was a screenshot from Apple's website shows the headset as being called the "XR." The name has previously been bandied about via trademark listings, so it isn't entirely a surprise if it is true.
Confusingly, the same post refers to the headset as "The Apple Reality Pro," which was another name mentioned in trademarks and rumors.
The posted image also includes details about the headset, such as its use of "dual X1 chips," a "12-camera system," "stunning 8K XDR optics," and the use of "xrOS" as the operating system.
Both the image and the accompanying text mention it will start at $1,999, meaning there could be multiple options to choose from. Given Apple's other device lineups, this could mean different levels of storage and memory may be configurable.
The price is also a lot lower than rumors indicated. For quite some time, it was thought the first wave of Apple's headset releases could cost $3,000.
The last-minute leak isn't that clear with the name, and may not be entirely trustworthy. But with Apple's keynote happening later on Monday, there's not long before the truth is revealed.
AppleInsider is covering the news from Apple's WWDC 2023 Keynote, as well as providing extensive analysis after the presentation.