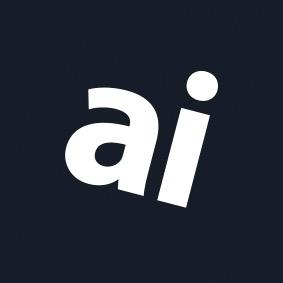 Why you can trust AppleInsider
Ride1Up Roadster V2 Gravel Edition review: the ideal lightweight bike for the big city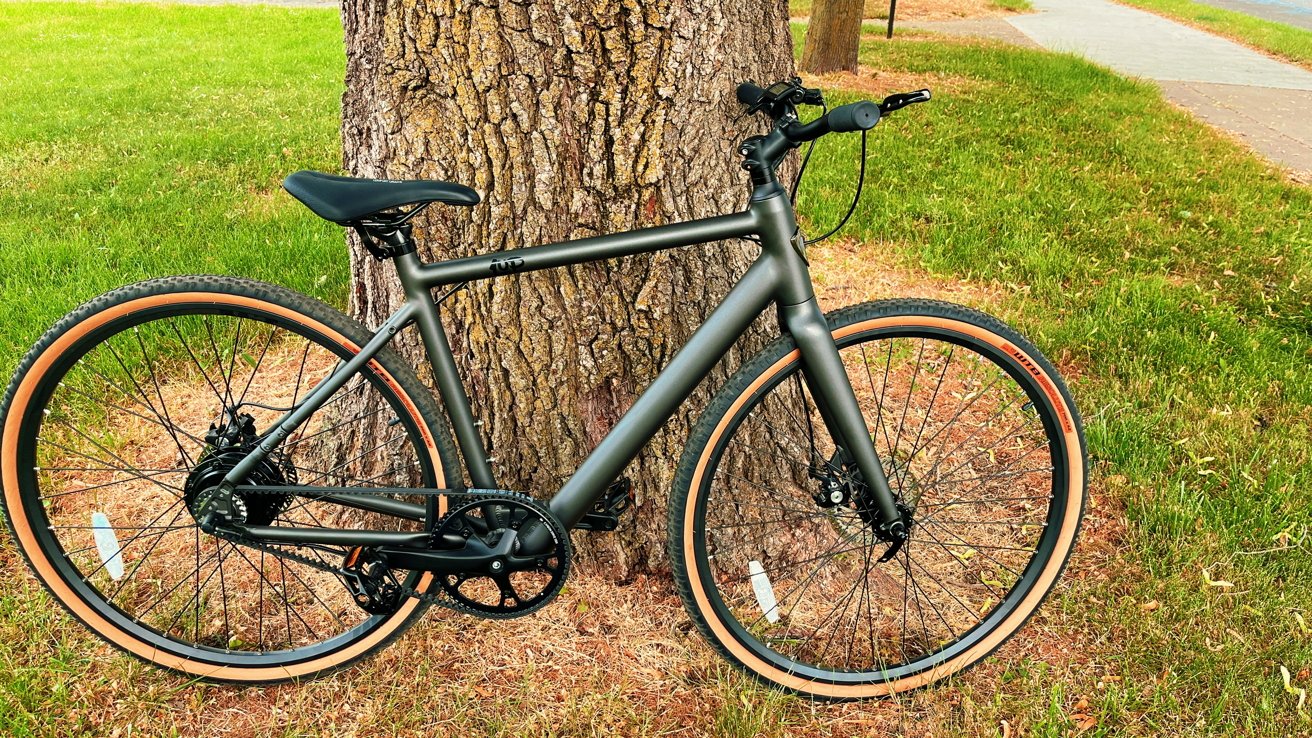 Ride1Up Roadster V2
4.0 / 5
---
The Roadster V2 electric bike could be one of the best lightweight electric bikes for the average consumer — provided you can make it through the assembly process.
There are plenty of reasons to snag yourself a bike. Sure, a bike is a fantastic way to get some exercise during your daily commute. However, a bike also provides convenient transportation for those not-quite-walkable trips you may not want to waste gas on.
Of course, bikes aren't perfect. For one, when you ride in the summer, you probably don't want to roll into your job covered in sweat — but that's where electric bikes come in.
We were excited to test the Ride1Up Roadster V2 Gravel Edition. It's a lightweight and sleek e-bike designed to add a layer of convenience to your daily transportation while keeping a low profile.
Roadster V2 Gravel Edition- Designed to go where you go
One of the best features, by far, is the Roadster V2's weight. It features a 6061 aluminum alloy frame and clocks in at a mere 33 lbs. This makes it incredibly lightweight and convenient to carry, especially when navigating stairs or tight spaces. Commuters who need to combine cycling with other modes of transport, such as public transit, will appreciate this bike's easy portability.
Designed specifically for urban commutes, the Roadster V2 boasts a discreet appearance that doesn't immediately scream "electric bike."
This makes it ideal for riders who prefer to blend in with the crowd and avoid drawing unnecessary attention. Even though it doesn't look much like an electric bike, the Roadster V2 is still a class 3 electric bike. With pedal assist, it can reach speeds of up to 24 miles per hour.
The Roadster V2 features an integrated 36V battery. Tucked away in the frame, this discreetly housed battery can be easily charged using the 36V Two Amp Charger. Charging takes anywhere from three or four hours from empty.
Although the exact range will vary depending on factors such as rider weight, terrain, incline, and level of pedal assist, riders can generally expect a reasonable range of around 20-25 miles. This provides ample coverage for most urban commutes without the need to recharge in the middle of the day.
The Roadster V2 features a 0-5 King-Meter Throttle Display. This is where riders will control their pedal assist levels, as well as engage the throttle.
One fantastic feature is that the bike is equipped with a reliable and low-maintenance 63/22T Single Speed Gates Belt Drive rather than a standard bike chain. It also comes with Tektro R315 dual-pivot brakes.
Riders of various sizes can enjoy the Roadster V2, which accommodates individuals up to 300 lbs. This also makes it an excellent cargo bike for grocery store trips, though you'll have to purchase a cargo rack at an additional cost.
For the large bike variant, riders between 5'8" and 6'3" will find a comfortable fit, with a seat height ranging from 36" to 43".
The small bike variant is suitable for riders between 5'3" and 5'8".The small bike offers a maximum seat height of 41" and a minimum seat height of 33".
We received a small bike and found that our 5'2" tester was several inches shorter than comfortable. This made starting a ride a little difficult, but once she got going, the ride was fine.
However, we had a 6'3" tester try out the bike, and she found it comfortable. So, ultimately it is going to depend on what each individual rider expects.
Roadster V2 - Putting it all together
Let's delve into the assembly process of the Roadster V2, which we would call "unpleasant" at best and "highly frustrating" at worst.
Sure, the bike is mostly assembled when you receive it. The only thing you really need to do is attach the seat, the front wheel, and the handlebars. However, that didn't mean it was a walk in the park.
It's important to note that our experience with the assembly was somewhat challenging due to the lack of comprehensive instructions. The minimal guidance, absence of diagrams or pictures, and a sped-up and unclear assembly video made the process more difficult than anticipated.
Additionally, if you opt for the gravel edition, which we received, there is no specific documentation available for that variant. However, despite these challenges, we were able to successfully assemble the bike, albeit with some minor adjustments.
Maybe some of this is because the Roadster V2 feels like it's geared toward enthusiasts and not casual riders.
If you've never set up a bike before, we would highly suggest that you have this bike assembled at your local bike shop. This service can cost between $50 and $200 on average. However, considering an improperly set up bike — especially an electric bike — can literally be a matter of life or death, it's smarter to play it safe.
Out on the town with the Roadster V2
Once assembled, it was time for a test ride, which was fantastic. We mostly biked along a well-managed, paved bike trail. While mostly flat, it was not without its challenges, and the path terminated in a park that was atop a steep hill.
The pedal assist was clutch here, providing an extra boost of power to get over particularly challenging hills. The throttle also functions smoothly, but we found that pedal assist was our preferred mode.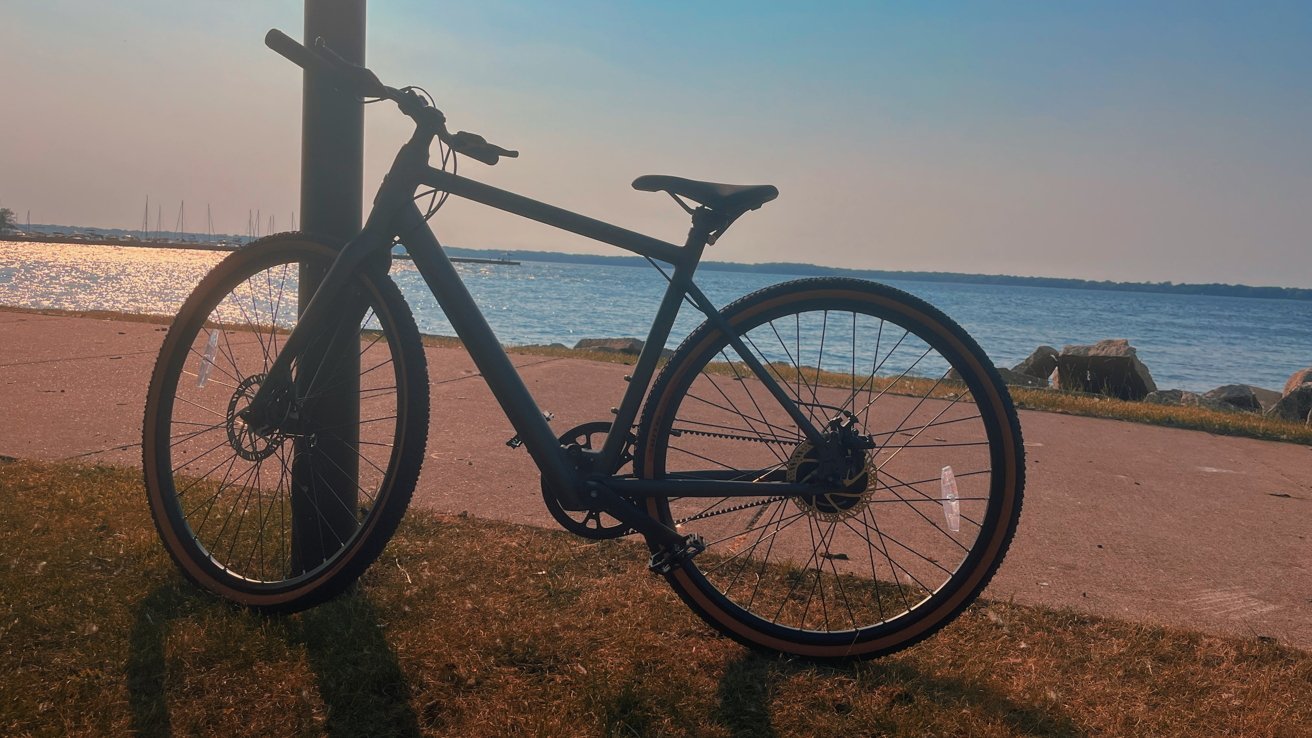 Regarding range, it really depends on what you're asking the battery to chip in for. We found that, for biking around town on mostly flat surfaces, pedal assist level 2 was fine. It provided enough extra "oomph" to make us feel safer when riding on-road, and it helped ease the fatigue of long-range riding.
We comfortably got 18.5 miles before needing to recharge it, but this was heavily dependent on rider weight and bike load. So, for most daily commutes, it performed amicably.
When biking in a more challenging terrain, such as in a park with steep hills, we found that we would crank the pedal assist to level 4 or 5. This significantly dropped the range, though again, that is to be expected. After a few trips around the park, we realized that we'd only gotten about 11 miles before it needed to be recharged.
This means that it may not be perfect for those who need to bike up steep inclines to get to their job may find that they need to recharge the bike mid-day.
If you routinely need to go long distances or deal with challenging terrain, Ride1Up does sell a secondary battery for the Roadster V2. Of course, it comes in at $375 and will make it clear that you're riding an electric bike.
It also requires some rewiring, so we suggest you take it to a professional if you plan to add the battery.
While the bike would likely appeal to a wide audience of riders, the saddle does not. Larger riders may find it uncomfortable, and we recommend considering alternative seating options for optimal comfort during longer rides.
The bike's lightweight construction proved to be a significant advantage during the test ride. Despite its lightweight, the Roadster V2 still feels solid. At no point did we think it felt rickety or fragile — and we weren't particularly easy on the bike, either.
The brakes worked well, even on steep inclines, which is ideal. We did not get to test the bike in the rain, but most bike manufacturers — whether the bike is electric or not — advise against riding in the rain for a long period of time. Doing so can make it more difficult to brake — which is hardly ideal if you're riding on-road.
Maneuvering the Roadster V2 by hand, whether it was for parking or carrying upstairs, was a breeze. The light weight enhances the bike's overall convenience, particularly in urban environments where you might need to navigate crowded areas or store the bike in tight spaces.
Expect to spend a little more for the perfect ride — Roadster V2
It's worth mentioning that, as with any bike, you may need to tweak it or invest in additional features to customize the Roadster V2 to your preferences. This could include upgrading the seat, adding a water bottle cage, phone mount, cargo rack, or other accessories that suit your specific needs.
One aspect that caught our attention was the absence of a kickstand. While this may seem odd initially, as we found out, the lack of a kickstand is not uncommon for higher-end bikes.
However, it's essential to remember this when considering parking options or exploring alternatives to ensure the bike is securely stored. You can always purchase a kickstand at cost on your own.
There's no app for that — Roadster V2
There isn't an app for this bike, but we aren't particularly bothered by that. There are plenty of great apps already on the market, like Cyclometer, that help track your rides.
Who the Ride1Up Roadster V2 is for
Because of its lightweight construction, discreet appearance, and reasonable range makes the Roadster V2 ideal for urban commuters or anyone who wants extra help on challenging terrain.
The assembly process was not great, and a lack of specific documentation for the Gravel edition isn't fantastic, but the bike still performs well after being put together.
Overall, With some minor adjustments and potential customization, this electric bike is one of the best we've looked at.
Roadster V2 Gravel Edition - Pros
Lightweight
Five levels of pedal assist
20+ mile range for average riders
Display/throttle is easy to use
Roadster V2 Gravel Edition - Cons
Unclear assembly instructions
Saddle may not be ideal for all riders
Rating: 4 out of 5
Where to buy the Ride1Up Roadster V2
The Roadster V2 Gravel edition can be purchased from Ride1Up's website for $1,345 and is available in the colorway gravel gray. To select the Gravel Edition, look for the Gravel Edition button next to the color options on Ride1Up's site.
If you'd like to save a little money, the Roadster V2 also comes in a basic edition for $1,095 and is available in burgundy, black, and silver.