Sabrent Thunderbolt 4 KVM Switch has 8K 60Hz support in a compact size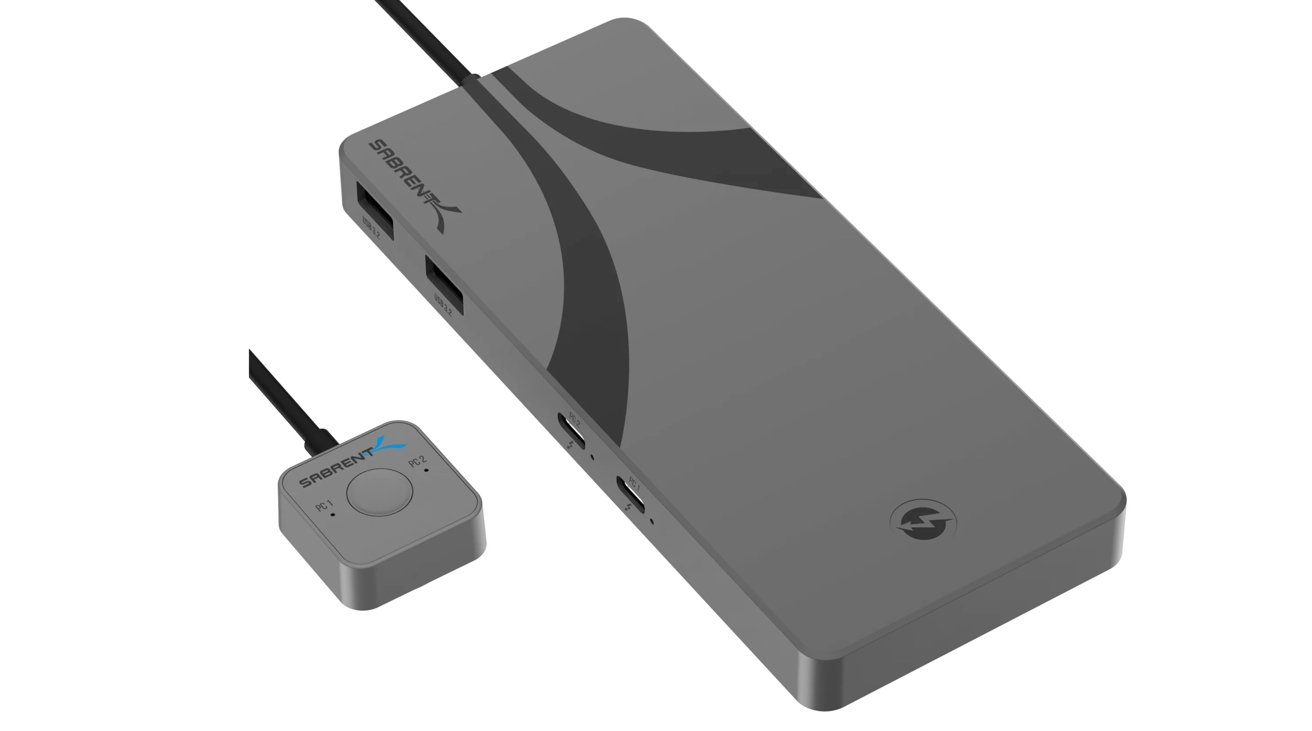 Sabrent has introduced its Thunderbolt 4K KVM Switch, a handy tool for managing two Macs using the same desktop peripherals, with the new model including 8K display support and 60W of power delivery.
The Sabrent Thunderbolt 4 KVM Switch is a slim dock-like device that acts as the connection point for two Macs or PCs and the user's displays and peripherals. Unusually, Sabrent went for a Thunderbolt 4 version rather than a more conventional all USB-A version, making it a rarity on the market.
Using an aluminum casing to aid with cooling, the Thunderbolt 4 KVM has two USB-C ports on the rear for connecting to host Macs and PCs, as well as a pair of USB 3.2 Gen 2 Type-A ports that work at up to 10Gbps. At the front are another two USB 3.2 Gen 2 Type-A ports, and a trio of 40Gbps Thunderbolt 4 ports.
The switch includes Power Delivery 3.0 support up to 60W, with all ports also having Battery Charging 1.2 support. All ports can also charge at up to 5V 2.4A.
Video support is up to 8k at 60Hz with DisplayPort Alternate Mode-capable devices, though it can also manage 8K at 30Hz or 5K at 60Hz without DSC1.2 enabled.
While it takes up minimal space at 6.3 inches in length, 2.76 inches in width, and 0.71 inches in height, you can still hide the KVM switch out of view. A small button unit is connected to the switch, enabling users to change which host they're connected to while the main switch unit is hidden.