Instagram's Twitter knockoff 'Threads' now available for pre-order on the App Store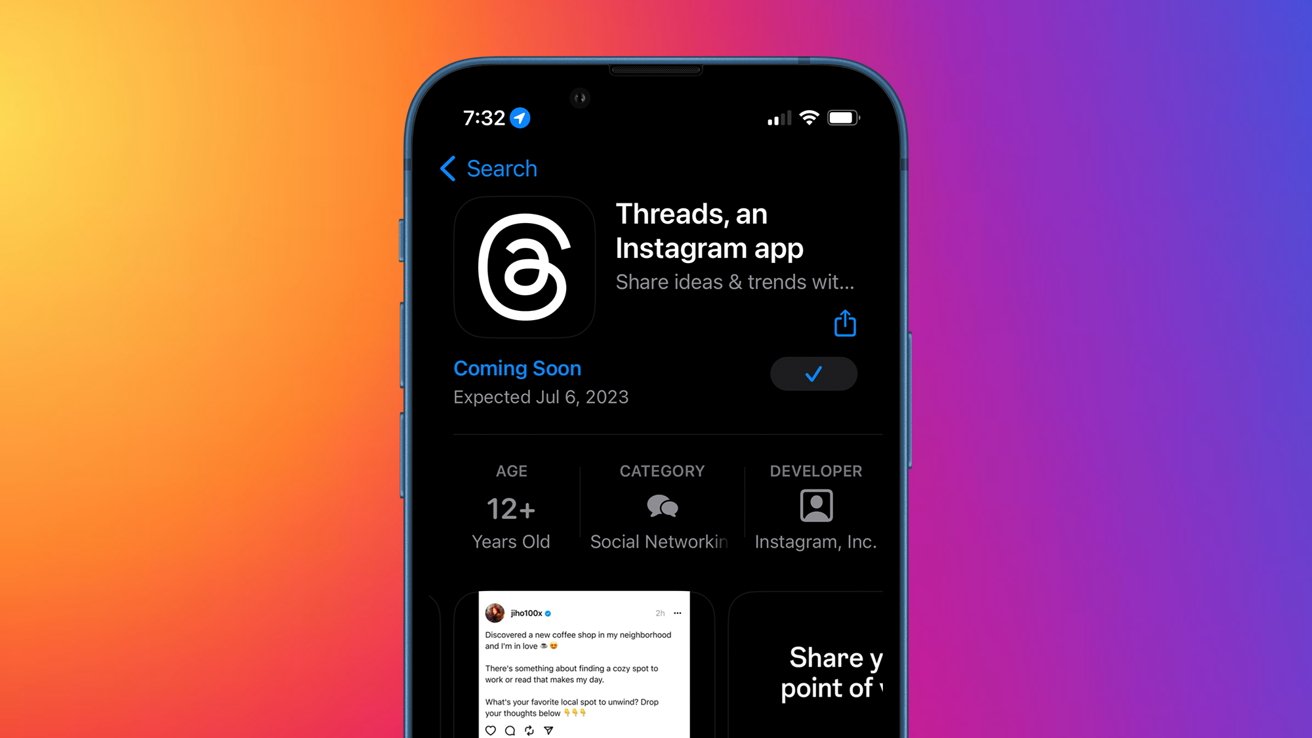 Instagram is preparing to launch its text-based social media app "Threads" soon, and users can pre-order it on the App Store now.
In June, it was learned that Meta's Instagram team would launch a new text-based social media platform.
The platform is known as "Threads," and it's designed to be an alternative to Twitter. According to the App Store page for Threads, it's where "communities come together to discuss everything from the topics you care about today to what'll be trending tomorrow."
If you're interested in trying out Threads, you'll need to make sure you have an Instagram account. The app is free, though will likely have in-app purchases available similar to Instagram.
While Threads isn't available yet, you can download Threads now, and once the app goes live, it will automatically show up on your iPhone.
The App Store listing says the app is expected to be out on July 6.
This isn't the first time Instagram has used the name Threads, either. Threads used to be an Instagram companion app designed to compete directly with Snapchat. However, the app was shut down in late 2021.
On June 20, Tesla CEO and former Twitter CEO Elon Musk tweeted that he'd be "up for a cage match" with Meta CEO Zuckerberg after learning that Meta planned to release Threads as a Twitter alternative.