Apple working on how to revolutionize iPhone and iPad cases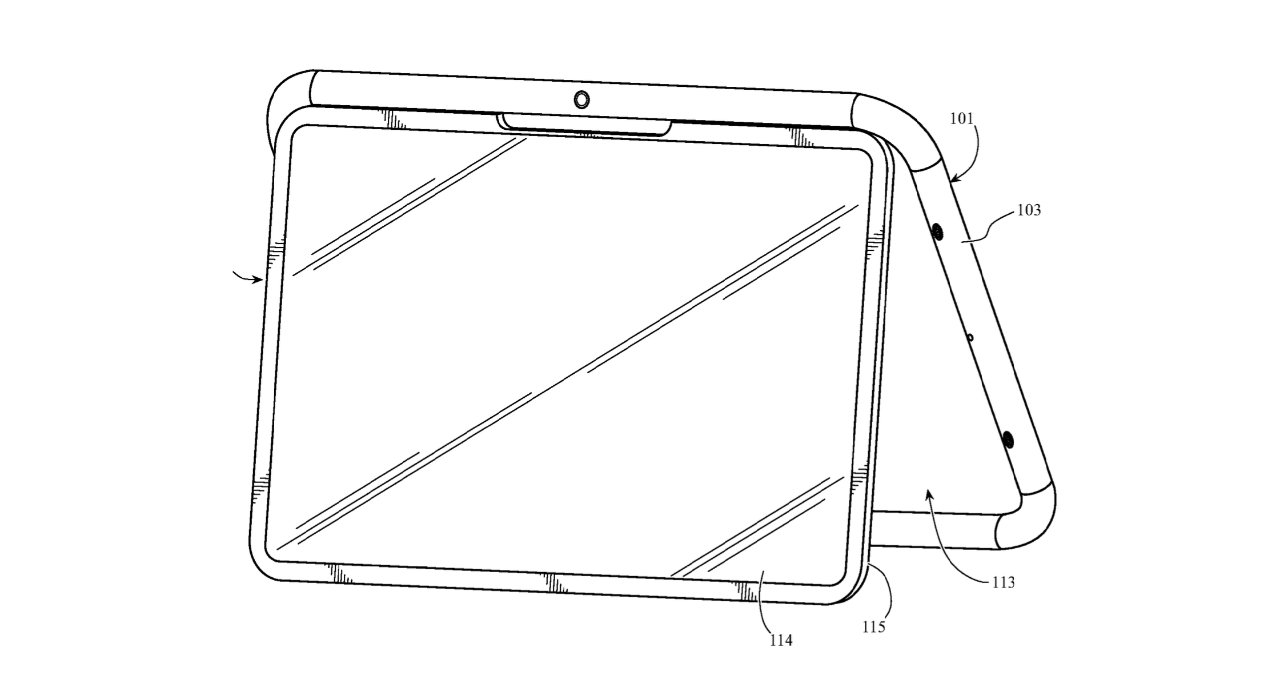 A future version of the iPhone or iPad could use a radical new design of case, one that includes an outer ring that not only protects the mobile device but also holds other components and can be used as a kickstand.
In a newly-granted patent called "Peripheral housing for a computer device," Apple proposes a radical rethink of how they come into contact with the devices they house.
Apple's new proposal would see a device, such as an iPhone or iPad, attaching to a case on just one edge. The case itself then consists of a large loop bumper that surrounds all edges of the main unit, but only attaches by that single edge.
In Apple's drawings, this loop resembles the kind of rugged outer edge that's used on some portable external SSD drives. It's hinged by the attachment to the device, effectively turning into a kickstand — or potentially a handle.
The loop can also be segmented, allowing for some elements to twist at the corners to create feet, making it stand up vertically without any tilt.
According to the patent's description, the connection also enables the loop to house other components, such as a battery, though it could feasibly include other types of hardware like a camera or other input elements.
While this idea could also lend itself to a new type of cover, the ability to house the battery, or even camera components, within the bumper section means Apple could incorporate the bumper loop as part of the device's core design.
This could result in an even thinner main unit, as the battery is shifted away from its current location in the iPad filling out the space behind the display.
It's important to note that Apple's being granted a patent does not mean it will then use that proposed technology in any shipping device. This is a radical, even fundamental rethink of the iPhone and iPad, which may be entirely exploratory.
This patent is credited to six inventors, including the prolific Paul X. Wang, and also Keith J. Hendren. His previous related work includes Apple potentially designing a Microsoft Surface-like keyboard for the iPad Pro.