Zagg's latest keyboards combine ergonomics & efficiency for Apple devices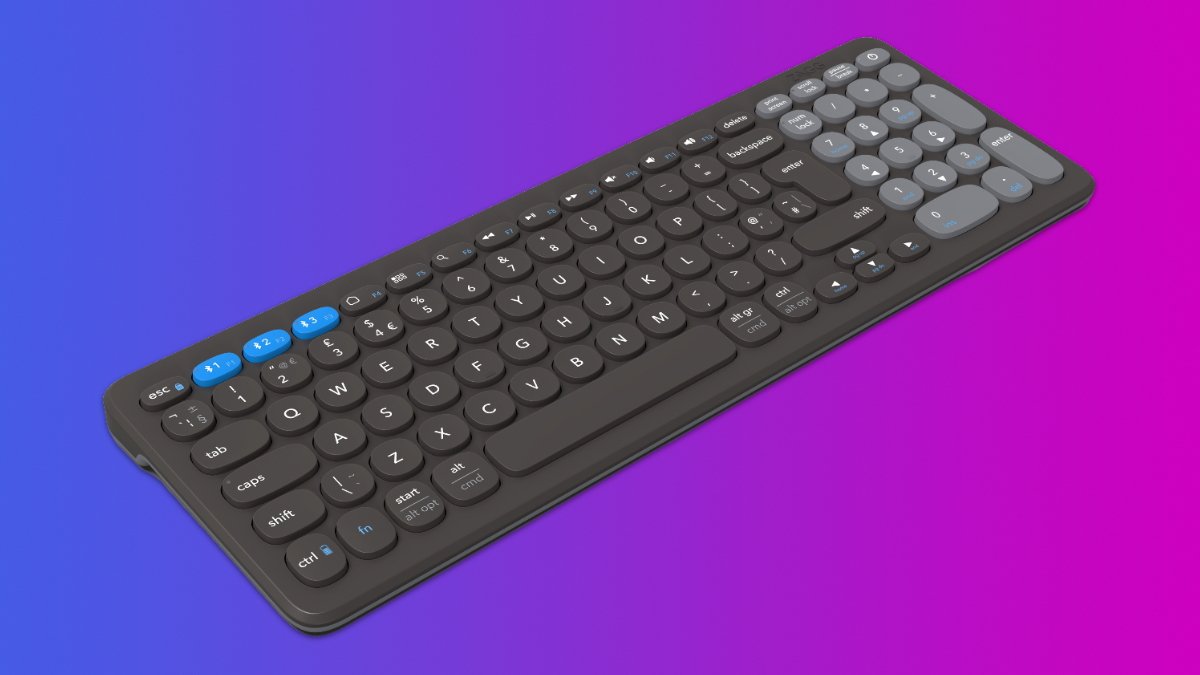 Zagg has launched a collection of three desktop keyboards in different sizes, incorporating ergonomic designs to minimize typing fatigue while delivering a fast and efficient typing experience.
The company's latest offerings cater to a broad spectrum of user preferences, ensuring a keyboard for everyone, whether they prefer a full-sized, mid-sized, or compact design. These keyboards are not just about, they are engineered to provide a seamless, efficient, and comfortable typing experience.
From their ergonomic design and optimal key spacing to the precise keystroke length and resistance, every detail has been honed to minimize typing fatigue and enhance productivity.
Zagg Pro Keyboard 12
The Zagg Pro Keyboard 12 offers a streamlined charging experience with wireless charging capability through a Qi-compatible charger. Its keystroke length and resistance have been engineered to ensure a swift, effortless, and highly effective typing experience.
A compact keyboard refers to a keyboard design that is smaller in size compared to standard or full-size keyboards. Compact keyboards are often designed to save space and provide portability, making them suitable for use in limited desk or working areas and for on-the-go use with laptops or tablets.
The compact Keyboard 12 model is available for $69.99.
Zagg Pro Keyboard 15
The Zagg Pro Keyboard 15 has a Qi-compatible charger, an optimized typing experience, compatibility with multiple operating systems, and a 15-inch, 99-key design.
A mid-sized keyboard retains the standard layout of the primary typing keys, including the alphanumeric, function, and arrow keys. It often provides dedicated multimedia keys and additional customization options while sacrificing the numeric keypad to achieve a more compact form factor.
Zagg Pro Keyboard 17
The full-sized Zagg Pro Keyboard 17 has many of the same features as the other keyboards, such as wireless charging and an optimized typing experience. With 108 keys, the Keyboard 17 model has all the keys users need to complete various tasks.
Full-sized keyboards are widely used in desktop computing setups and offer a comprehensive set of keys for various tasks, including typing, gaming, programming, and general computer usage. They provide a familiar and comfortable typing experience, making them a popular choice for users requiring a full range of keyboard functions and a more spacious layout.
Zagg Connect Keyboard 12C
Experience fast and comfortable typing across your devices with the convenient ZAGG Connect Keyboard 12C. This compact keyboard delivers precise and well-balanced keystrokes, ensuring an optimal typing experience, even in limited workspaces.
The Keyboard 12C is a wired keyboard connecting devices using a USB-C cable. It's available to purchase for $49.99.
Zagg Connect Keyboard 12L
The Zagg Connect Keyboard 12L has the same features as the 12C model, except this one charge via a Lightning cable. Start typing effortlessly without the need for software or apps.
Connect the ZAGG Connect Keyboard 12L to your device using the Lightning connector for seamless functionality. No hassle, just instant typing convenience. The Keyboard 12L is available to purchase for $59.99.