Aqara launches new multi-zone light strip with HomeKit & Adaptive Lighting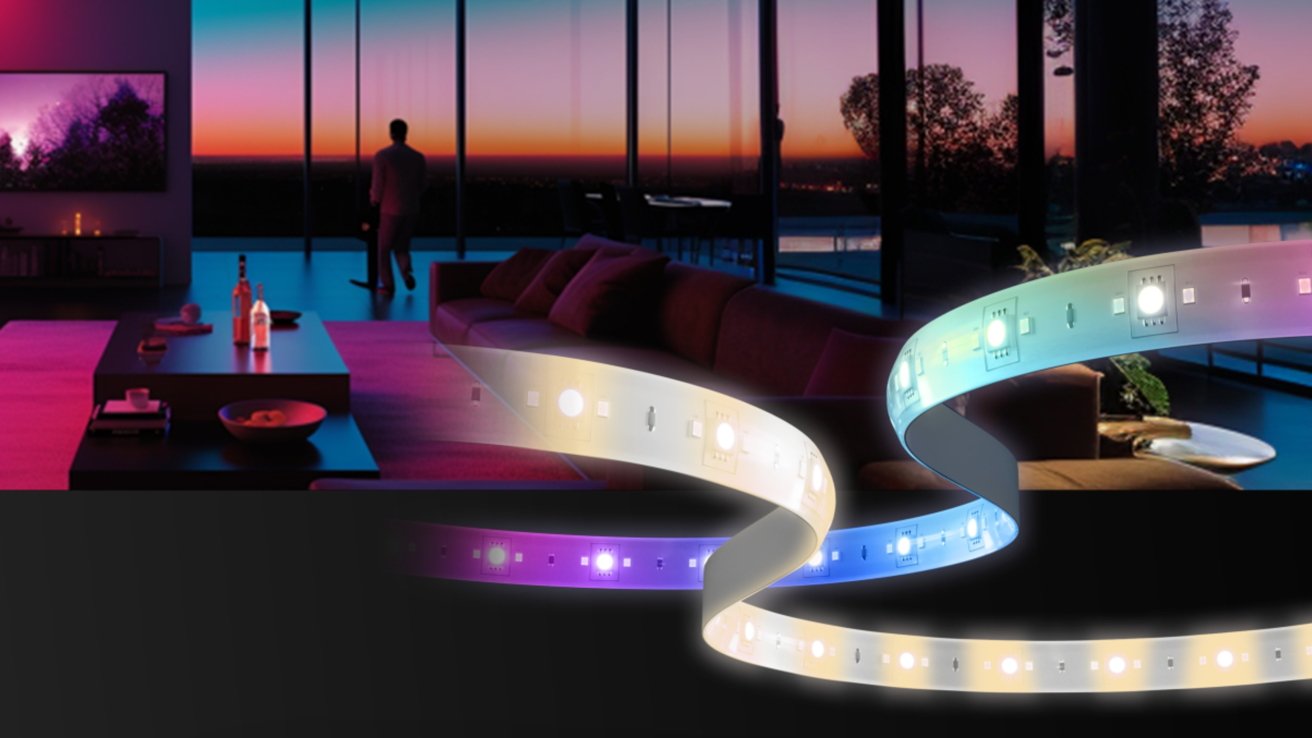 Aqara has launched its latest product, its first light strip. The new LED strip aims to be a standout contender in a crowded market by offering multiple addressable zones and support for multiple platforms.
Referred to as the Aqara LED Strip T1, the strip connects to a compatible Aqara Zigbee 3.0 hub, which includes the Camera Hub G2H Pro and G3. It supports Apple Home natively, as well as Amazon Alexa, IFTTT, and Matter.
For HomeKit users, the LED Strip T1 supports Apple's Adaptive Lighting, which automatically adjusts the white balance of the lights throughout the day. In the morning, for instance, the light strip will output a warmer color temperature and midday it will shift to incorporate more blue light.
That's what can be set to happen automatically, but the light strip ten separate zones can each be controlled individually, too. Each zone can have different effects and brightness levels.
It uses RGB CCT to support up to 16 million colors, alongside the tunable white. A built in microphone is used to synchronize the light with music without opening the app.
Users can trim the light strip their preferred length and cut pieces can also be reattached.
The new Aqara LED Strip T1 is available now worldwide with a price tag of $49.99 on Amazon in the U.S. At launch, users can receive 10% off using promo code USCASTRIP in North America and LEDSTRIPEU in European stores.