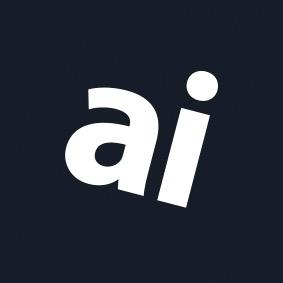 Why you can trust AppleInsider
Kensington TB550 Pro Fit Ergo Trackball review: a solid entry-level trackball mouse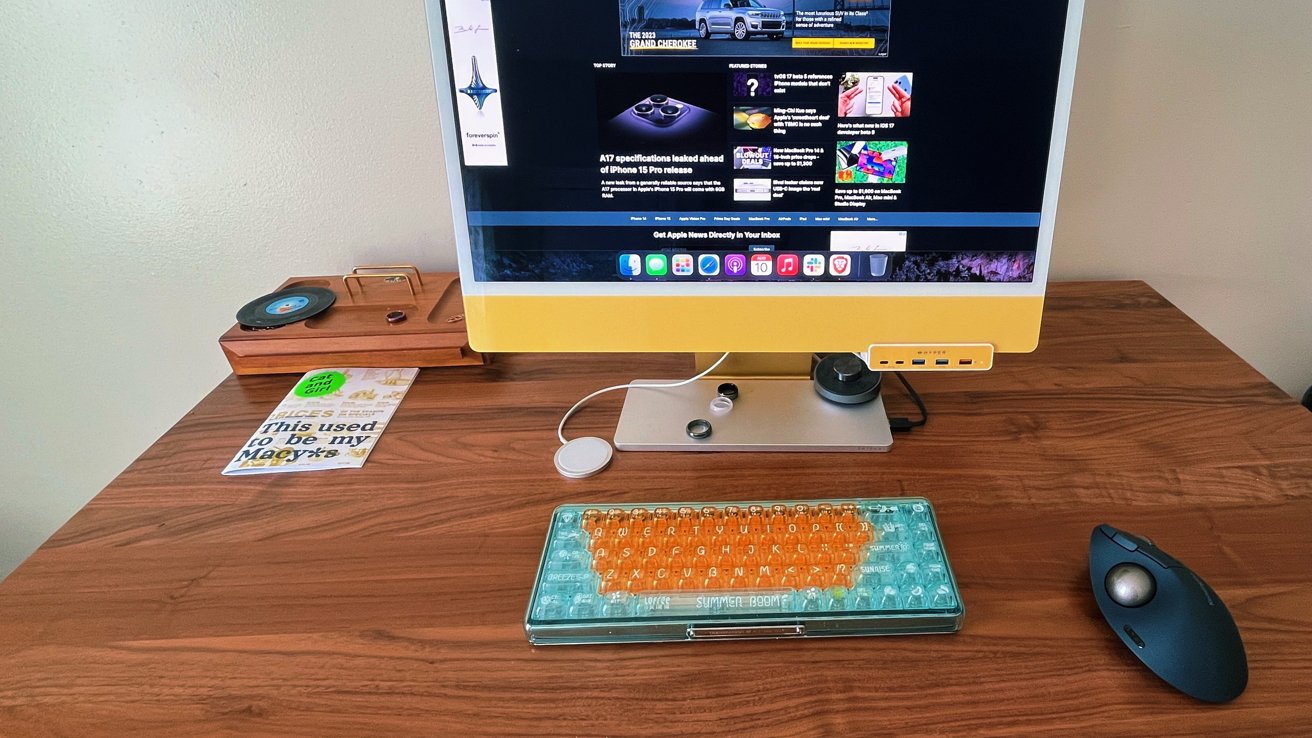 Kensington TB550 Pro Fit Ergo Trackball mouse
4.0 / 5
---
If you're worried about repetitive stress injuries while working, the Kensington TB550 Pro Fit Ergo Trackball mouse provides an ergonomic solution at a budget-friendly price.
It's not exactly breaking news that using a mouse for extended periods can lead to all sorts of wrist problems, including repetitive stress injuries and carpal tunnel.
Plenty of ways to help limit the damage include taking frequent breaks, regular exercise, or switching up your equipment.
We recently had the opportunity to try out the Kensington TB550 Pro Fit Ergo Trackball mouse, a budget-friendly option marketed specifically to first-time trackball users.
TB550 Pro Fit Ergo Trackball mouse - design & functionality
The TB550 has a thumb-operated trackball, which we find preferable to those operated with the palm but less ideal than those operated with the fingertips. This will come down to personal preference.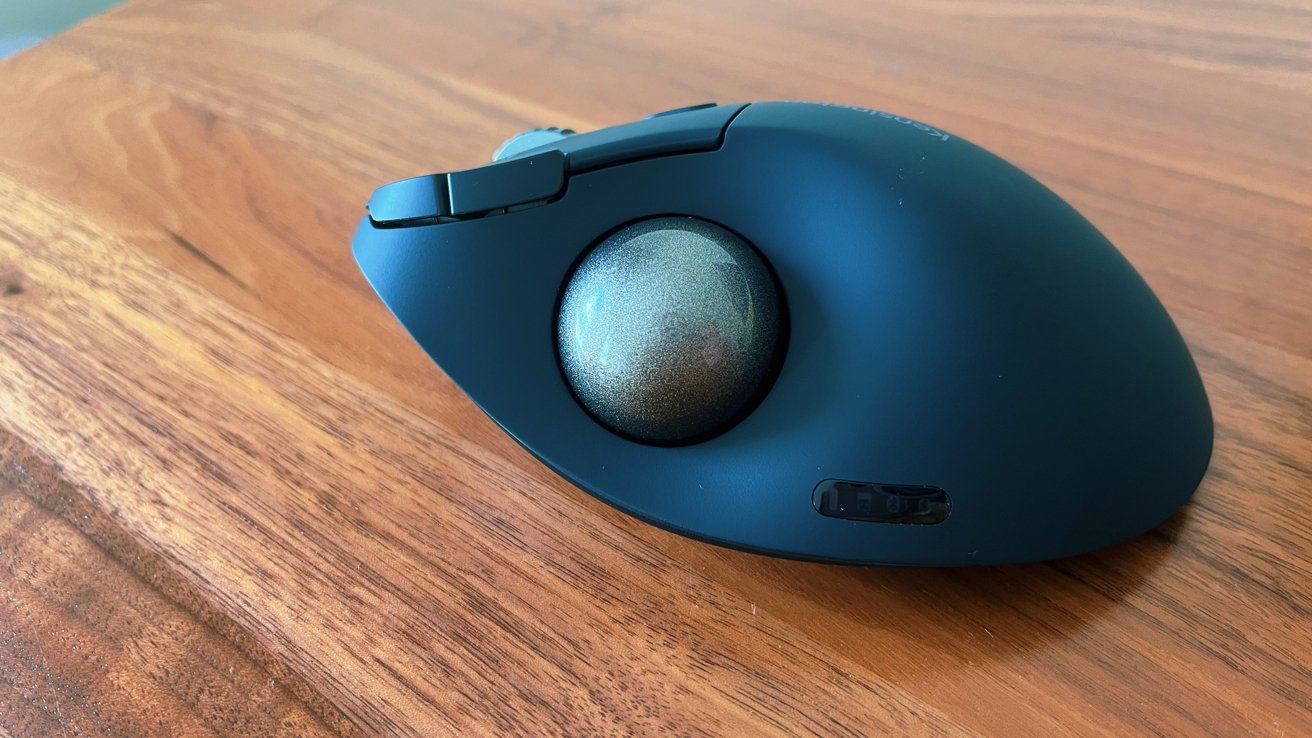 For most people, the TB550 will fit well in their hands. It features a 45-degree tilt that keeps your wrist aligned properly while working. We tested it with two users of above and below-average hand sizes, and neither had any problem operating the mouse as intended.
One neat feature we enjoyed was the 4D scroll wheel, which allows users to scroll horizontally as well as vertically.
Connecting the TB550 to our iMac was easy. Kensington provides a 2.4GHz dongle stored in the bottom of the mouse that can be used with a USB-A port. If you don't want to take up a port — or, more realistically, bust out an adapter — the TB550 can also connect over Bluetooth LE.
The setup process was straightforward, and the compatibility with both Windows and macOS systems is a plus, catering to a wider range of users. The plug-and-play functionality is convenient, and we appreciate that no additional software installation is required.
However, if you want to further customize it, you can use Kensington's KensingtonWorks software to further make the mouse fit your needs.
The TB550 features a rechargeable battery that lasts up to four months per charge. It can be recharged via the USB-C port on the side.
Last but certainly not least is the trackball eject feature, which allows users to quickly pop out the trackball to clean it whenever necessary. We love this feature as trackball mice are prone to picking up dirt and grime quickly.
TB550 Pro Fit Ergo Trackball mouse - be prepared to adjust
While Kensington bills the TB550 as a beginner-friendly entry into the world of trackball mice, that doesn't mean it's quick to pick up.
We found that we were significantly slower at every task for the first several days of using the TB550. Even now, after using the mouse for over a week and a half, we're still nowhere near as fast as we are with a standard optical mouse.
If you need to complete time-sensitive tasks at your job, the TB550 can and will cost you a lot of time while adapting to it. We highly suggest that, if possible, you learn in an environment without time pressure.
And, like any other new tool you pick up, trackball mice can also be physically uncomfortable to use. Sure, these kinds of mice prevent certain types of repetitive stress injuries. Yet, that doesn't change the fact that your body will probably struggle against old habits.
We found that we had a fair amount of thumb and wrist fatigue while learning to use the TB550 and required regular breaks to prevent pain. As always, take it slow while getting used to any new tool.
Who the TB550 Pro Fit Ergo Trackball mouse is for
Like any other tech, these types of trackball mice aren't for everyone.
The TB550 really can't be used for intense, response-based gaming — but that's true of any trackball mouse. However, some people greatly prefer trackball mice for 3D modeling or CAD work.
However, if you aren't gaming and you're willing to take some time to get used to it, some major health benefits can be gained from making the switch. The TB550 is a great choice for those who want a trackball mouse at an entry-level price.
TB550 Pro Fit Ergo Trackball mouse - Pros
45-degree angle keeps wrist and forearm aligned
Trackball pops out for easy cleaning
Plug and play
Optional software allows for further customization
Connects via dongle or Bluetooth LE
TB550 Pro Fit Ergo Trackball mouse - Cons
Quite bulky
Takes a while to get used to
Not as versatile as a standard mouse
Rating: 4 out of 5 stars
Where to buy
You can snag the TB550 Pro Fit Ergo Trackball mouse from Amazon for $69.99