iPhone 15 will sell well but iPhone 16 will do even better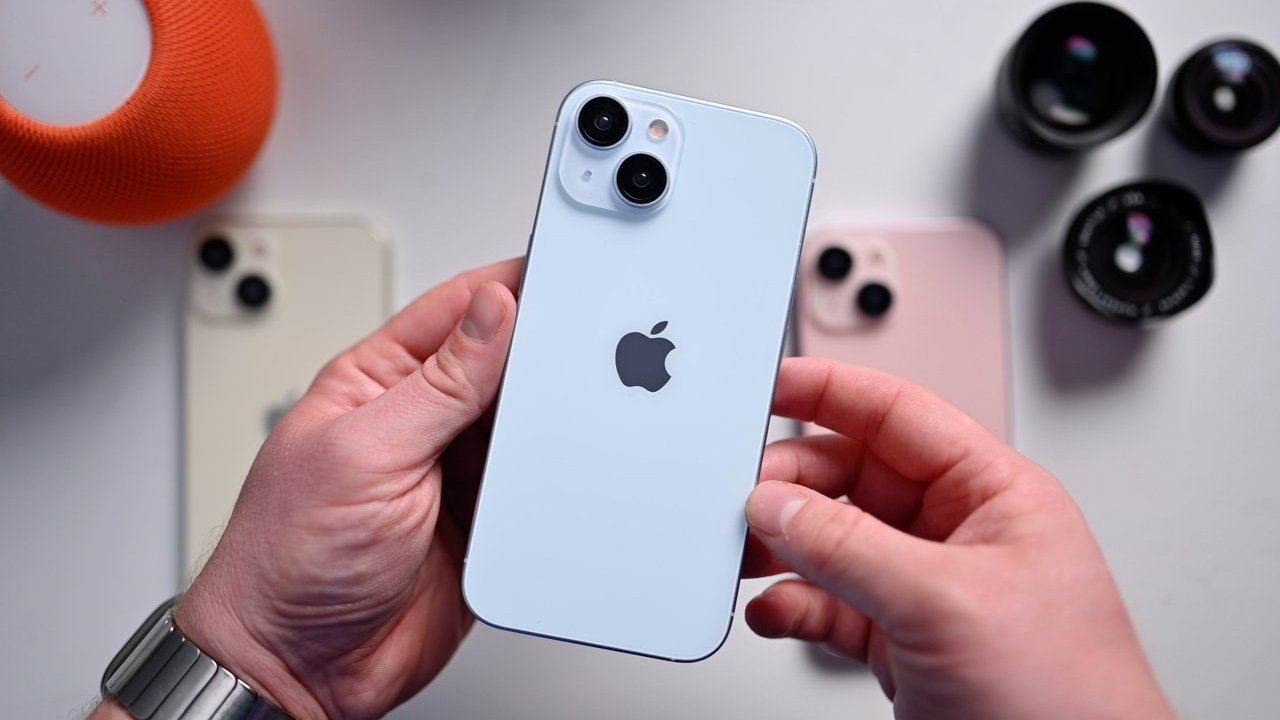 Analysts at Morgan Stanley say they believe predictions that sales of the iPhone 15 range will be "muted" are wrong, and the iPhone will only get stronger going in to 2024.
While Wedbush believes demand for the the iPhone 15 will mean a price increase won't hurt it, Morgan Stanley is even more upbeat about Apple's near future. It's maintaining its $215 price target.
"Despite concerns of a muted iPhone 15 cycle, we have conviction iPhone revs will grow Y/Y in FY24," say in a note to investors seen by AppleInsider, "given a growing installed base, easy Y/Y comps, pent-up demand and positive mix shift driving ASP growth."
The analysts do note that "iPhone pricing will be the most important detail" at the launch.
"We believe the majority of the tech upgrades for the iPhone 15 are well-known, and therefore we don't expect many major spec surprises," continues the note. "However, iPhone pricing is a far more contested topic."
"Several competitors and news outlets predict an across the board pricing increase for the iPhone 15, but we disagree," says Morgan Stanley. "We believe Apple will leverage cheaper memory prices to keep pricing for all like-for-like SKUs unchanged Y/Y except for the iPhone 15 Pro Max, where we are forecasting a $150 pricing increase due to the addition of the rear-facing periscope lens."
"In our view, it's very un-Apple-like to raise prices across the board in the midst of a smartphone market down 11% Y/Y YTD... as it would likely drive incremental unit weakness," continue the analysts, "something Apple is all-too-familiar with following similar actions taken in China in late 2018, after which Apple was forced to negatively pre-announce C4Q results."
Morgan Stanley says raising prices for the iPhone 15 Pro models will have a "limited impact on units [sold]."
For the iPhone 15 and then 2024's iPhone 16, Morgan Stanley believes that there is what it describes as "pent-up demand from consumers deferring their iPhone purchase from FY23." This deferment has lead "to an all-time replacement cycle high at 4.4 years."
Over the longer term, Morgan Stanley also expects to see Apple offer hardware subscriptions at some point. "[We're] watching for this," say the analysts, "as it could help investors begin to value Apple more like a subscription business, which we underwrite in our $270 bull case valuation."
Apple will unveil its iPhone 15 range, and the new pricing, at its September 12, 2023 event.