Thunderbolt 5 launches with twice the speed of Thunderbolt 4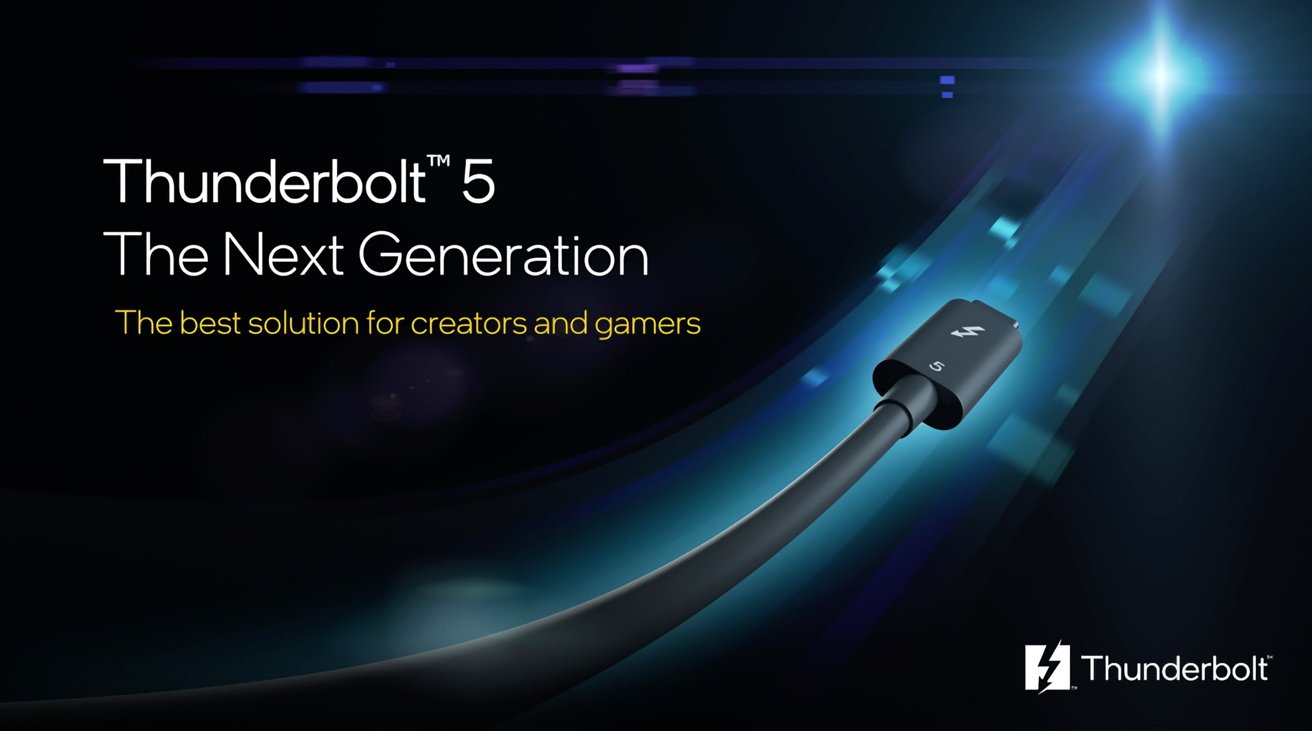 Intel has formally launched Thunderbolt 5, the next version of the connectivity standard that will offer consumers expanded display support and double the speeds of Thunderbolt 4.
Previously previewed in October 2022, Tuesday's announcement is being used as a formal introduction of Thunderbolt 5 by chip maker Intel. As well as formalizing the capabilities of the technology, Intel also demonstrated its capabilities by using a prototype notebook and dock.
Thunderbolt 5 promises to be a massive improvement for creative professionals and people with sizable bandwidth requirements, as Thunderbolt 5 will offer up to 80 gigabits per second of bi-directional bandwidth, by adopting PCI-E 4 addressing, versus PCI-E 3 on Thunderbolt 4. By comparison, Thunderbolt 4 manages 40Gbps.
Going one step further, Intel also includes a feature called Bandwidth Boost that will allow up to 120Gbps to flow through the cable for "video intensive usages." In effect, this could become three times the throughput of Thunderbolt 4, when you take video into account.
The connection will also double the PCI Express data throughput, enabling both faster storage connectivity and improving the bandwidth available for external graphics systems.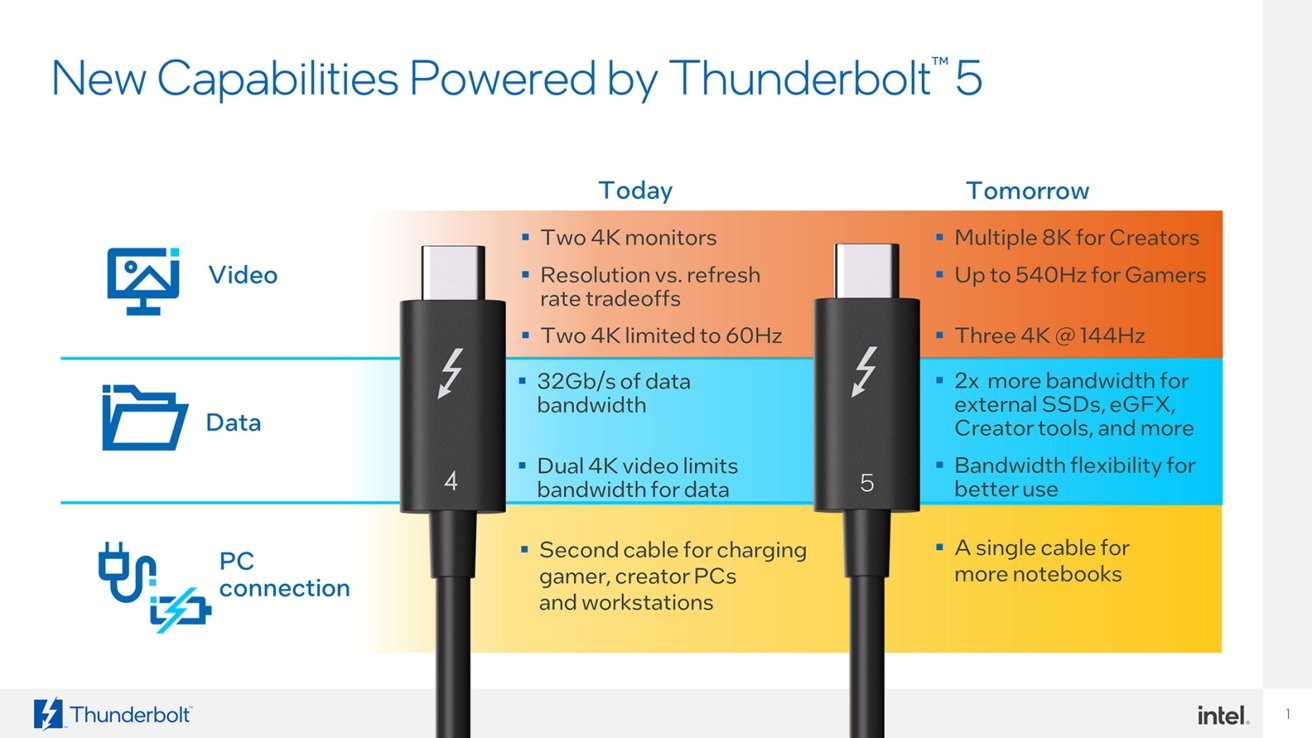 For end users, while Thunderbolt 4 is capable of running two 4K monitors at 60Hz, Intel says Thunderbolt 5 could manage multiple 8K displays, or up to 540Hz displays, or three 4K displays running at 144Hz.
Built on USB4 V2, DisplayPort 2.1, and PCI Express Gen 4, with full backward compatibility, Thunderbolt 5 will also run using a new PAM-3 signaling technology for improved performance.
"Thunderbolt 5 will provide industry-leading performance and capability for connecting computers to monitors, docks, storage and more. Intel is excited to continue our tradition of leadership for wired connectivity solutions," said Intel Client Connectivity Division general manager Jason Ziller.
Intel expects that the first computers and accessories using the company's "Barlow Ridge" Thunderbolt 5 controller will start shipping in 2024.
While Apple is an extensive Thunderbolt user, with it prevalent in its Mac product line, it is unclear if its products will be quick to jump on Thunderbolt 5 early, or wait until some time after the first hardware using it ships.