Apple seeds second macOS Sonoma release candidate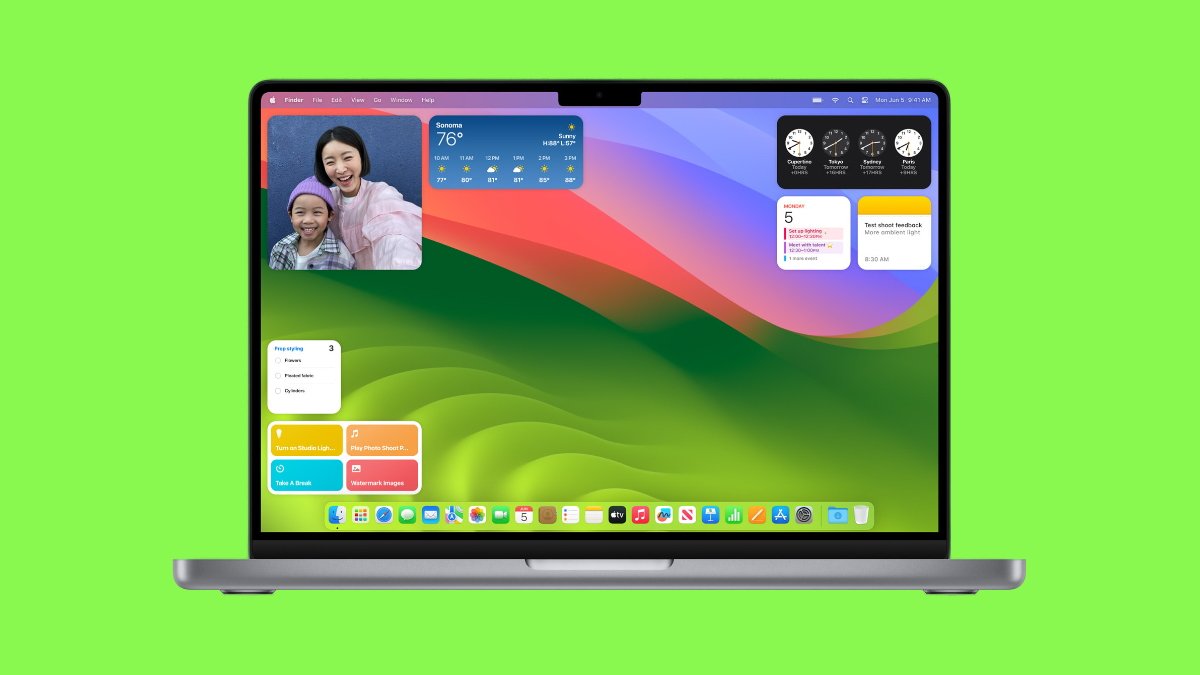 A new release candidate beta of macOS Sonoma is out now, in what is likely the last test release before the full rollout.
Developers enrolled in the program can access the latest builds by either visiting the Apple Developer Center or updating their Macs to the newest beta software. For public users, beta versions are normally made available through the Apple Beta Software Program after the developer versions are released.
Thursday's release candidate build is number 23A344, and is the second release candidate. The prior beta rolled out on September 12, in the shadow of the iPhone 15 event.
The main changes in macOS Sonoma start with new screensavers that take after the versions used on the Apple TV. The macOS versions have a smooth fade-away when they are turned off, and you can superimpose a clock on the screensaver and the Mac lock screen.
Desktop widgets add in a picker dialog, automatic dimming and transparency, color changes to match wallpapers, and iPhone widgets. A Presenter Overlay can help participants in video calls manage their Zoom presentation.
Apple also made changes to Safari, Messages, and gaming with the addition of a Game Mode.