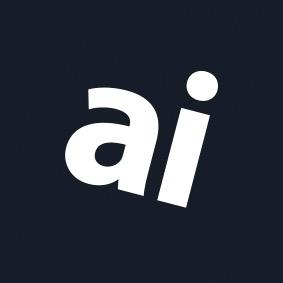 Why you can trust AppleInsider
Deeno X1500 Portable Power Station review: Good balance of cost and flexibility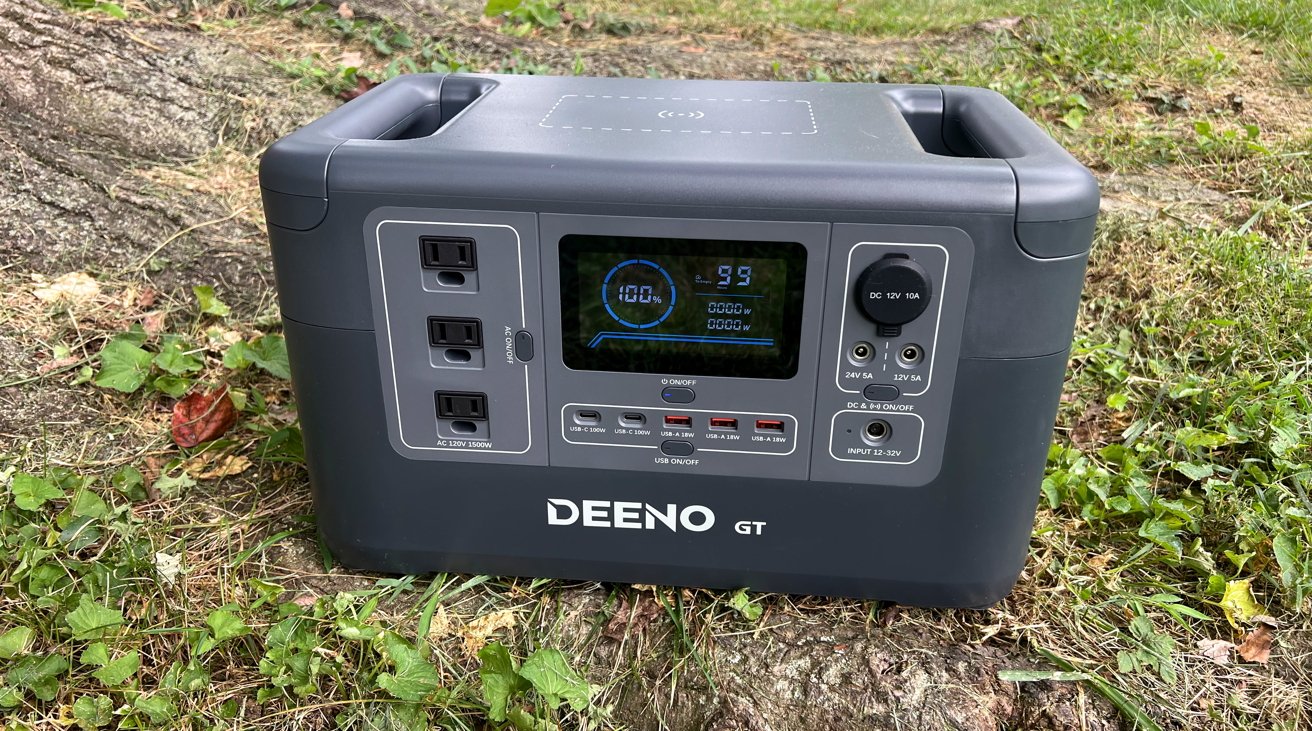 Deeno X1500 Portable Power Station
4.0 / 5
---
The Deeno X1500 Portable Power Station is designed to keep your devices powered in an emergency or while camping on vacation in a rugged and easily transportable power bank design.
In the 21st century, backup power is almost a requirement for modern life. You could go for a Tesla Powerwall or a big, beefy power solution to maintain your energy needs for the duration of the outage, but they have their disadvantages.
For systems built into the home, you don't have the option to carry them from place to place at all. The larger portable power stations are still quite heavy and difficult to maneuver and are probably overkill if you want to pack reasonably light for a drive to a campsite.
Small portable power banks can suffice for charging lower-powered items, like an iPhone or iPad, but they can't handle bigger items. If you've brought a portable refrigerator along, the brick you recharge your iPhone with won't be enough.
We've reviewed some massive power stations, and some smaller ones. The Deeno X1500 fits in between these. It can provide more than enough power for occasional trips, but without being a burden on storage or a problem to lug around.
Deeno X1500 Portable Power Station review - Tons of power
As the name suggests, the X1500 Power Station is a unit that can offer a continuous 1,500 watts of pure sine wave power. It's also doing so with a capacity of 1,036Wh for its lithium iron phosphate battery (LiFePO4) battery, meaning it can handle a lot of power output, and have a decent amount to provide, too.
Let's talk about LiFePO4 for a minute. We're not going to get into the stoichiometry or physics of this battery reaction because this review does not need another 3000 words. In battery banks of this size, there are advantages versus the lithium-ion batteries that are in iPhones and the like.
LiFePO4 batteries don't have flammable reactants, and overheating is far less of an issue than it is in lithium-ion. They're expensive up-front, but cheaper over time, because in two batteries with the same rated power, a LiFePO4 battery will have between three times and five times the cycle life.
In terms of how much power the Deeno X1500 with that LiFePo4 battery can provide, the company says it can run a 60W mini fridge for between 16 and 32 hours, recharge a 60Wh notebook 16 times, or recharge an 11Wh phone battery 89 times. If you're using it at home, it can keep a 10W light going for 96 hours, and run a 120W home refrigerator for seven to 14 hours, depending on energy efficiency and insulation of the appliance.
As a home backup device, it is also able to be used as an alternate source for medical devices. Deeno says that a 40W CPAP device could run for between 21 hours and 25 hours before the battery is depleted.
Our testing roughly bore the company's battery claims out. We didn't test the 89 iPhone charges, but the math works out, given that the rest of the claims are in the ballpark.
Deeno X1500 Portable Power Station - Getting power out
The unit has a total of 12 connections for providing power to devices. What's more, all 12 can be used simultaneously in some situations.
The list starts off with three AC outlets that can run at up to 1,500W continuously at 120V 50Hz or 60Hz, though it can peak at 3,000W if necessary. This can enable you to use it with some high-power-draw appliances at a pinch.
Continuing the outputs is a car charger port, which offers 12V 10A power at 120W at maximum. A trio of fast-charge USB-A ports can offer 18W maximum per channel, with outputs at 5V, 9V, and 12V at 3A, 2A, and 1.5A respectively.
A pair of USB-C ports is also included, which can do 5V, 9V, 12V, or 15V at 3A or 20V at 5A. These are the most useful for MacBook Pro owners, since they offer up to 100W per channel, which will comfortably handle even the most demanding 16-inch MacBook Pro.
There are two other DC outputs for 12V and 24V power, at 60W and 120W respectively. If you don't want to plug your iPhone in with a cable, there's even a wireless charging pad on the top.
The AC power that's supplied from the unit has a clean sine wave, versus the square wave that we've seen in some very inexpensive power stations we have on our test benches right now. The square wave isn't a problem for most appliances and electronics, so it isn't a major crisis if it has one. Square-wave can be an issue for more finicky equipment or scientific gear, though, so it's good that the power is clean.
The model we were provided for testing can work as a rudimentary UPS for lower-powered computer gear. With a Mac Studio and a pair of 4K displays, pulling the AC power cord out of the wall didn't interrupt the power to any of the three devices.
Doing the same with either a gaming PC and a 4K monitor, or a game console didn't go as well, though. In both cases, the power dropped to the computers, interrupting the session.
Deeno X1500 Portable Power Station review - Recharging the unit
Putting power into the Deeno X1500 can be done in a few ways. There's the usual method of using a power outlet, which can do so at 200W at a maximum, at 25.2V 8A, with a full charge taking up to 6.5 hours.
If you're driving to a spot, you could also hook it up to the vehicle for some extra power, which it can do at up to 196W, at 12V 8A or 24V 8A. Using 12V, it can take up to 13 hours to recharge fully, or up to 6.5 hours for 24V.
You also have the option for solar energy if you have solar panels, with the unit capable of taking power at between 12V and 32V 8A, at up to 200W. This can give a theoretical charging time by solar of as few as 6 hours, though that requires perfect conditions.
Our testing in September sun delivered a full charge in about eight hours, but we could have been better at adjusting the panels for better perpendicular alignment to the sun.
At the front is a large LCD panel, which tells you how much battery remains in both percentages and in time, how long it will take to recharge, and your current input and output levels.
Around the back, there's a large LED light for illuminating your surroundings. It has three light levels and one SOS setting.
The fit and finish on the light isn't great. There needs to be clips holding the plastic panel on better not just at the short edges, but in the middle of the long edge. It's too easy to pry the panel off.
Deeno X1500 Portable Power Station review - Moving it around
As a portable power supply, the Deeno X1500 needs to be movable. It's a fine balance that many similar devices have to deal with, as piling on capacity can make it too cumbersome to move around while keeping things lightweight often sacrifices battery life.
The Deeno X1500 is 32.6 pounds in weight, which is a significant enough weight that people may think twice about moving it from one location to another. At the same time, while children may struggle, it's not really too much weight to haul around.
It's also in a fairly usable design, with it being 15.4 inches long, 8.9 inches deep, and 9.4 inches tall. This is a size that can easily be accommodated in the back of a car or truck without sacrificing too much luggage space.
The size is also manageable to carry around, especially with its use of pop-up handles in the top edges. The pop-up handle design seems unnecessary, and another avenue of breakage. We'd prefer scalloped handles on the unit.
As with any consumer electronics, it's a balancing act
As we've mentioned, there are big power banks and small ones. The main consideration for purchase for most is less the yield of the device and more the other considerations like power plug volume and need versus ability to lug it around.
At a retail price of $700, the unit undercuts more established brands on price and provides a bevy of power ports that fulfill just about every need. It'll take a charge from the wall, solar panels, or your car, and give you that power without cutting out too quickly, being too hard to move, or needing a fussy app to manage the features of the device.
If you're in the market for a mid-size power station, the Deeno X1500 will suit you well, but there's nothing here that will entice folks who are on the fence if they need one or not — and that's fine.
Sometimes, just doing what's advertised and doing it for a good price is more than enough.
Deeno X1500 Portable Power Station - Pros
LiFePO4 battery, with long life
Lots of power outputs
Good cost to what you get balance
Deeno X1500 Portable Power Station - Cons
Bad emergency light panel design
Durability concerns on the pop-up handles
Rating: 4 out of 5
Deeno X1500 Portable Power Station - Where to buy
The Deeno X1500 is available through Amazon for a retail price of $699. At publication time, it has a $100 on-page coupon, lowering the price even further. It is listed at a retail price of $1,099 from the Deeno site — but we feel that this may be more marketing than anything else, as it has sold for our entire review period for $799.