Apple TV+ has a big holiday lineup featuring 'Frog and Toad,' 'Charlie Brown Classics,' and more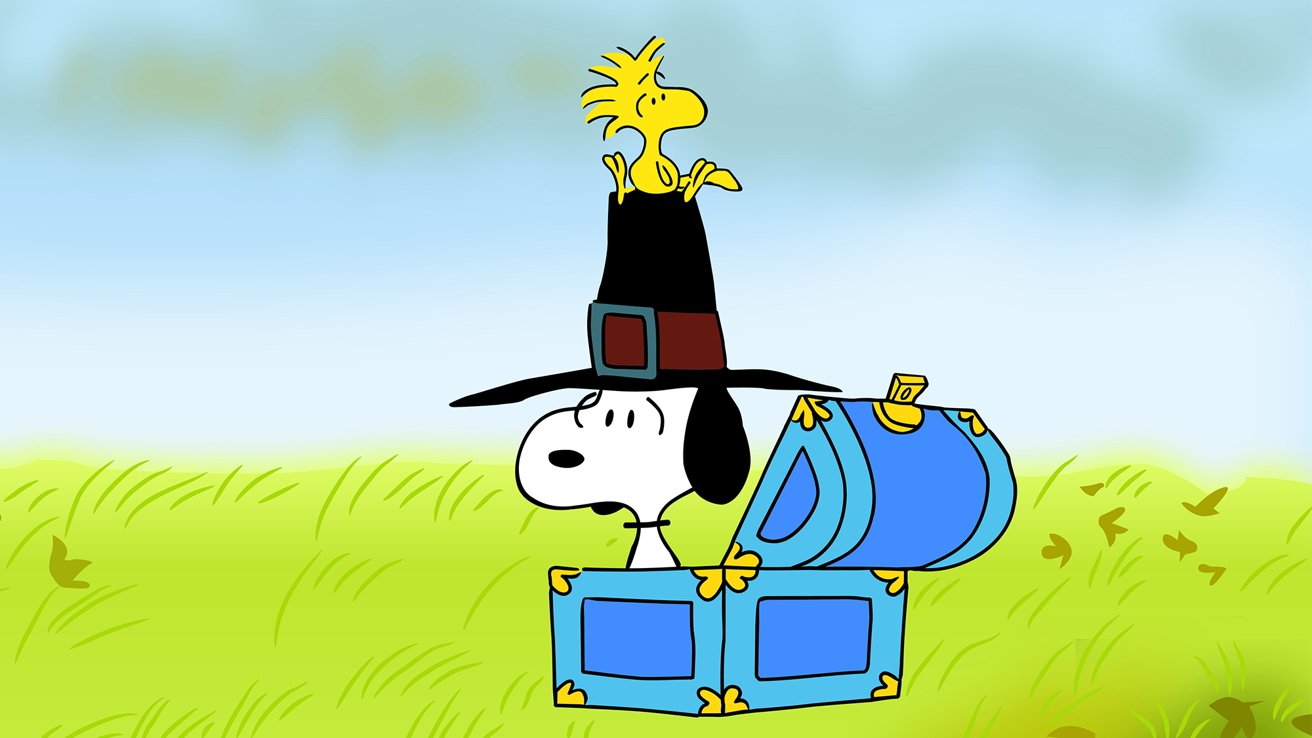 Get into the holiday spirit with Apple TV+ original holiday specials and some timeless classics. Here's what's new, what's coming back, and when you can watch them.
Apple has announced its upcoming holiday programming lineup, full of family-friendly content to help spread holiday cheer. Not only does it include new holiday specials exclusive to Apple TV+, but it also features childhood favorites from the Peanuts catalog.
November 18: "A Charlie Brown Thanksgiving"
Peppermint Patty extends a Thanksgiving dinner invitation to everyone at Charlie Brown's house despite his planning to visit his grandmother. Snoopy takes matters into his own hands and cooks up his version of a Thanksgiving feast with the assistance of his friends.
"A Charlie Brown Thanksgiving" will be streaming from November 18 until November 19 for free and is free for Apple TV+ subscribers at any time.
November 22: "The Velveteen Rabbit"
"The Velveteen Rabbit" is based on the timeless children's book written by Margery Williams that portrays the power of unconditional love. The story follows 7-year-old William, who receives a new toy as a Christmas gift and discovers a lifelong friend.
December 1: "Frog and Toad" - Christmas Eve
"Frog and Toad" is an Apple TV+ original series based on the beloved book series by Arnold Lobel. The series revolves around two titular characters, Frog and Toad, who are polar opposites in personality.
In "Christmas Eve," Frog and Toad anticipate spending the winter holiday together, but Frog gets sidetracked on a last-minute errand into town, leaving Toad wondering if his best friend will make it home in time.
Also streaming this holiday season:
November 18: "A Charlie Brown Thanksgiving"
November 22: "Hannah Waddingham: Home for Christmas"
November 22: "The Making of 'Spirited'"
December 1: "Shape Island" - The Winter Blues
December 1: "The Snoopy Show" — Happiness is Holiday Traditions
December 1: "Spirited" Sing-Along
December 22: "Sago Mini Friends" — New Year's Steve