New Apple Silicon has arrived with M3, M3 Pro, and M3 Max chips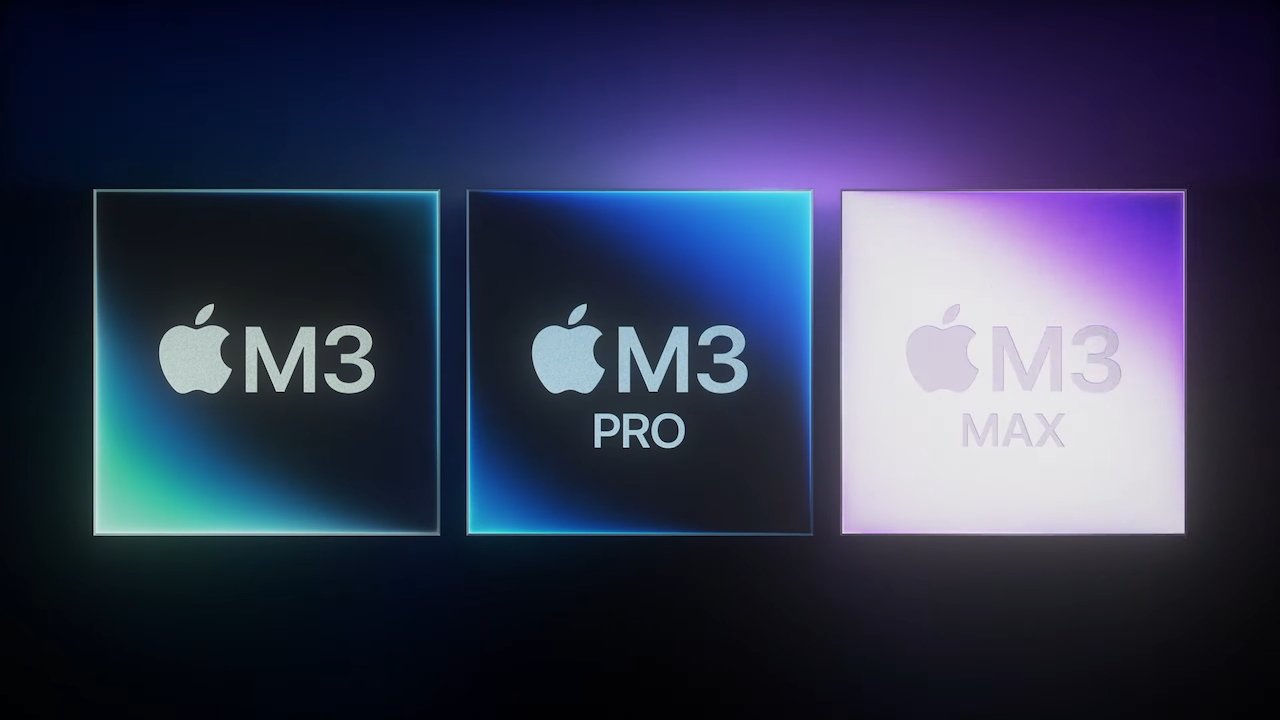 During its Monday night event, Apple announced the M3, M3 Pro, and M3 Max, boasting up to 80% faster performance over the initial M1 chip.
The new chipsets bring industry firsts in GPU dynamic caching, allowing the system to reserve resources for when they're needed most. This new technology will provide a consistently stable experience, even during the most resource-heavy projects.
Also included in the new set of features is the mesh shading, which allows for advanced geometry processing capable of rendering complex scenes. This mesh shading points toward a heavy investment in gaming technology, especially when paired with the introduction of ray tracing for the first time in Mac hardware.
Ray tracing allows for life-like lighting and compliments 3D rendering, which now takes place even faster with the new M3 lineup. The performance upgrade is supposed to be 30% faster than the M1 chip and boasts 50% faster efficiency cores when compared to the first-generation Apple chip.
The performance doesn't come at a power cost, either, with Apple announcing the M3 CPU performance using half the power versus the M1 chip and upwards of 1/5 the power of Intel counterparts.
The M3 chip brings an 8-core CPU and 10-core GPU to the table. Likewise, the M3 Pro has a 12-core CPU and 18-core GPU, while the Max features a massive 16-core CPU and 40-core GPU supporting up to 128GB of Unified Memory.
While the M3 and M3 Pro chips will be available next week, the M3 Max chips won't hit the scene until later in November. The M3 lineup will be available for the 14-inch MacBook Pro and freshly updated 24-inch iMac.
A significant boost in performance to lure Intel-based Mac owners
The 14-inch MacBook Pro with M3 Pro chip will most likely be the most common configuration for most upgrades. This setup will run Adobe Photoshop at 40% faster speeds compared to the MacBook Pro with an M1 Pro chip.
On the extreme end of the spectrum, the M3 Max chip promises to make the most intense workflows smoother and more manageable. Apple says that dynamic system simulation in MathWorks MATLAB is 5.5x faster than the most robust Intel-based Macs.
For those who haven't upgraded to the Apple Silicon family, you have a good reason to now, as the M3 Max model is a whopping 11x faster than Intel-based silicon. Plus, the added performance comes with the extra benefit of additional battery life instead of reduced capacity.