Samsung OLED material switch could make iPhone 18 battery last longer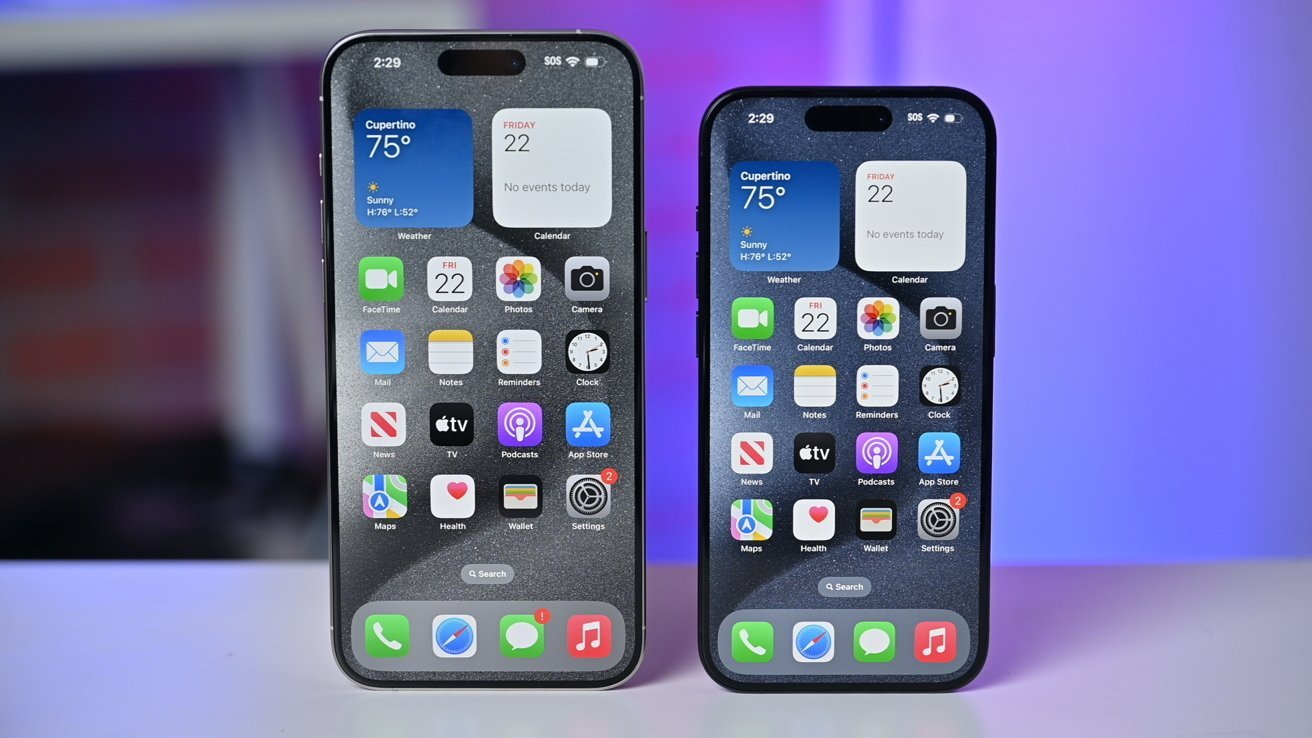 The display in iPhone 18 models could be more power-efficient, with Samsung planning to add blue phosphorescent material to increase light production.
Samsung Display has been planning to introduce blue phosphorescent materials to its OLED components for a while, all to try and reduce OLED power consumption.
While current red and green phosphorescent materials used in OLED have an internal luminous efficiency of 100%, blue still uses fluorescent materials with an efficiency of 25%. Replacing the blue fluorescent materials with phosphorescent versions should increase the percentage and reduce overall power consumption.
Speaking at the 2023 Second Half UBI Research Analyst Seminar in Seoul on Tuesday, UBI Research deputy director Daejeong Yoon said that Samsung Display is "actively developing" the blue phosphorescent materials, reports The Elec. It will allegedly be aded to a set given the name "B1."
Young added that the materials used in B1 will be materials Samsung Display is working on for the flexible OLED material set M15.
Bright timing
It is anticipated by Yoon that the use of blue phosphorescence is expected to start from the second half of 2025. Yoon explains that previous predictions of its use in a foldable smartphone was for a mid-2024 introduction, adding "the development of (blue phosphorescent material) does not seem to be going smoothly."
Samsung Display apparently plans to use the material still under development "even if its lifespan is only 55% of that of the fluorescent material applied to M11." The M11 OLED material set was used by Samsung in the iPhone 13 series.
Samsung is also aiming to increase the luminous efficiency by more than 65% compared to the material used in the M13 OLED materials set, which was used in Google's Pixel 8 Pro and will be used in Samsung's Galaxy S24 series in 2024.
Yoon offered a prediction that M14 will be applied to the iPhone 16 in 2024 and the iPhone 17 in 2025. Samsung is apparently switching cycles so that odd-numbered sets are used by Samsung itself and Chinese companies, while even-numbered sets will be used by Apple, with material sets expected to be used for two years.
With this change, it is unclear if the blue phosphorescent development will make it into the iPhone 16 or iPhone 17, given this cycle change.
If the claims about material set cycles and the 2025 blue phosphorescence are both accurate, it could mean Apple users will be waiting until the iPhone 18 in 2026 before benefiting from the display changes.