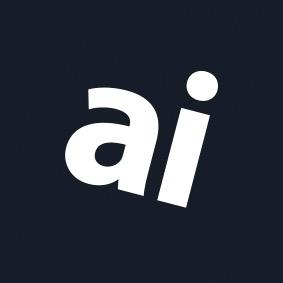 Why you can trust AppleInsider
Sponsored Content
Eureka E10S review: an ideal solution for everyday cleaning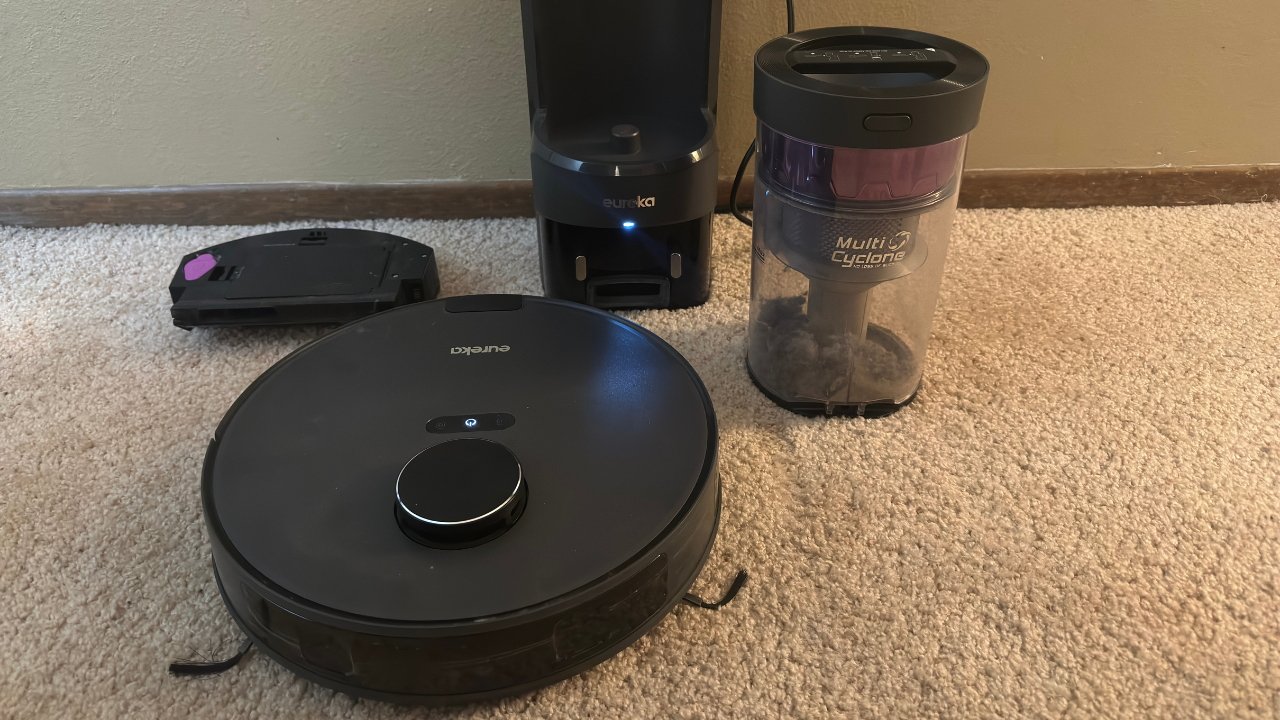 ---
Eureka's mid-range E10S robotic vacuum offers a two-in-one platform for adequate daily cleaning, but don't expect it to be a totally hands-free solution.
Keeping the house clean is hard enough, but add a seven-year-old and the annual debris of falling leaves; it feels like a losing battle. Many are taking their time back with robotic vacuums controlled by an iPhone that promises to keep floors clean without dedicating countless hours.
Eureka's E10S fits well between basic entry-level robotic models with small onboard dust bins and no mopping capabilities on one side— conversely, ultra-high-end models with multiple tanks for cleaners and robust mop heads.
Eureka E10S review - a familiar robotic vacuum design
The Eureka E10S features a self-emptying base, a wet lift mop, decent battery life, and powerful suction at its price point. It's ideal for basic daily cleaning with the occasional extra mess here or there, but it's not a replacement for deep cleaning.
There's nothing groundbreaking about the E10S design besides being bagless, which can save a decent chunk of change. It comes with the standard, a round robot with two treaded rubber tires for traction, two spinning brushes to guide debris to the collector, a single wide spinning brush in the middle of the underside, and a mop pad toward the rear.
The two horizontal spinning brushes have a 100-hour lifespan and need replacing like the other HEPA filters. There is also a filter in the self-emptying dock that occasionally needs maintenance.
Eureka E10S review - self-emptying and bagless dirt collection
The Eureka E10S's self-emptying dock features a 3-liter transparent collection tank that can handle an average of 45 days of cleaning before it is full. This dock is also the home base charging station with two induction contact pins, so the robot will need plenty of space to return to the connector points.
Eureka's E10S dock has a standard self-emptying setting, but after using it a few times, it became clear it wasn't enough to empty the onboard dust tank. Instead, we had to modify the setting to have more suction and to run for longer despite the noise.
Even with the extra emptying power, dust still found a way to stick around in the onboard dust bin, occasionally requiring some maintenance. The collection container is easy to dump, though we wish there were a release trigger toward the handle to keep hands away from dust.
You can make the system quieter by using lower suction and mop settings, but there's a performance tradeoff. The better option is to schedule your cleaning in-app and avoid the noise by having the E10S clean while you're out of the house.
Eureka E10S review - solid everyday vacuuming
The E10S robot has a solid suction of up to 4,000Pa when using turbo-level, though it is noisy when running that high. There are four suction modes: gentle, quiet, standard, and turbo, but we found that turbo was best, especially on carpets and rugs where dirt and hair like to hide.
The width of the collector doesn't seem like it would be large enough to capture enough dirt and dust, but the two spinning brushes do a good job of moving particles to the center collection point. Eureka claims it has edge cleaning capability, but the tightest corners still need a hand-held touch.
We used the vacuum daily since we received it, and the E10S can pick up most debris. However, larger particles, like a cracker, for example, will have some difficulty making it past the tight spaces between the brushes and roller.
Likewise, the robot will navigate around large obstacles, like shoes left out or a chair in the wrong place, but it did manage to find the speaker cable every cleaning session. When something causes the robot to become interrupted, vocal and iPhone notifications let you know.
Although it's not perfect, the Eureka E10S saves valuable time throughout the week and produces an adequate level of cleaning that we wouldn't feel embarrassed to have company. That said, tight corners, large messes, and deep cleaning require a different machine.
Eureka E10S review - more like a Swiffer than a mop
One of the selling points of the Eureka E10S is the mopping features, which promise to provide dual cleaning for all floor types. The mop pad is a somewhat fuzzy mop pad toward the rear of the robot's underside and has automatic lifting and intelligent floor sensing technology.
Like the vacuum feature, the mopping feature has various intensity levels controllable within the app, from dry to high, with the latter being the most effective setting. You can also control the auto-lift mop setting from within the app so the E10S adapts to your cleaning needs.
The E10S dock doesn't have water tanks, so you must rely on the onboard tank to supply water, and there isn't a dirty water tank, either. Because the E10S lacks a dirty water tank, it acts more like a Swiffer cleaner than a traditional mop.
A mop feature is handy for (very) light messes, but the water tank has a meager 200 milliliter capacity, making larger tile or hardwood spaces impossible to clean in one go. Likewise, the mop pad isn't high-quality or super absorbent, leaving behind some stains and spills.
Eureka states the 200 milliliter water tank is relatively small due to the incorporation of a "Mop Lifting Function" within the device. The components required for this feature occupy some space in the water tank.
The lack of a notification when the water tank runs dry makes the mopping function even harder to use. You'll know the tank is empty when half the floor is wet and the other half is not, meaning additional hands-on filling.
Eureka E10S review - mapping and battery life
Pulling the Eureka E10S out of the box is exciting- the end of mundane daily cleaning is near. Despite coming slightly charged, Eureka recommends at least six hours of initial charge before roaming your house for the initial cleaning.
After the first charge, you can send the robot out on the initial cleaning mission. During the first trip, the Eureka E10S uses its LiDAR system and environmental awareness systems to create a detailed map of your home.
Using this initial map, you can set no-go zones, assign rooms, and even scan multiple floors, each with unique names. You can even modify how the map looks by merging, dividing, and renaming each room.
The first scan and cleaning will take longer than a standard clean as the robot learns where it is and the most efficient routes. Plus, it also takes extra battery power to adapt to changing floor types, like our carpets, rugs, hardwood, and tile floors.
Eureka claims that the E10S robot has a massive 180 minutes of runtime, which may be reasonable to expect when using the bare minimum in capabilities. Under real-world conditions, where we need turbo suction, expect about half that time.
With the 90-95 minutes of runtime we averaged, the E10S could clean about 75% of the house. When it gets low on battery, it will automatically return to the charging base and resume cleaning when at full battery.
During our testing, we only encountered one issue with navigation when the robot became tangled in a dryer sheet, causing it to slip and the optics to become confused. This confusion led the robot to create a new map, which we easily deleted within the app and returned to the original map.
Eureka E10S - good enough for everyday cleaning
The Eureka E10S promised to free up precious time while providing a level of cleaning deep enough to handle homes with kids and pets. It requires more hands-on maintenance than we would like, but it performs well with the proper settings.
With 4,000Pa of suction, the vacuuming allows for most dust and debris to find its way to the trash. The twin horizontal brushes direct more dirt to the collection brush than single-arm robotic cleaners, even if tight corners pose an extra challenge.
Despite having a mop pad, the feature needs some additional refinement before handling more robust messes. The small tank and average pad quality mean it can handle light spills and messes at best.
The Eureka E10S isn't the perfect robotic solution, but at its $699 price, it executes most features fairly well and comes in at about $200 less than the competition. Users can use it with confidence for everyday cleaning needs, but when the family comes for the holidays, you'll need a more robust solution.
Eureka E10S: pros
Solid daily vacuuming cleanliness
No bags required
Dual-feature cleaning
Eureka E10S: cons
Tiny water tank
Requires a lot of hands-on maintenance
Mop feature is lackluster
Rating: 4 out of 5
Where to buy the Eureka E10s
You can currently find the Eureka E10S on Amazon for $699.99.