Greenpeace slams Apple supplier Foxconn over inadequate carbon reduction effort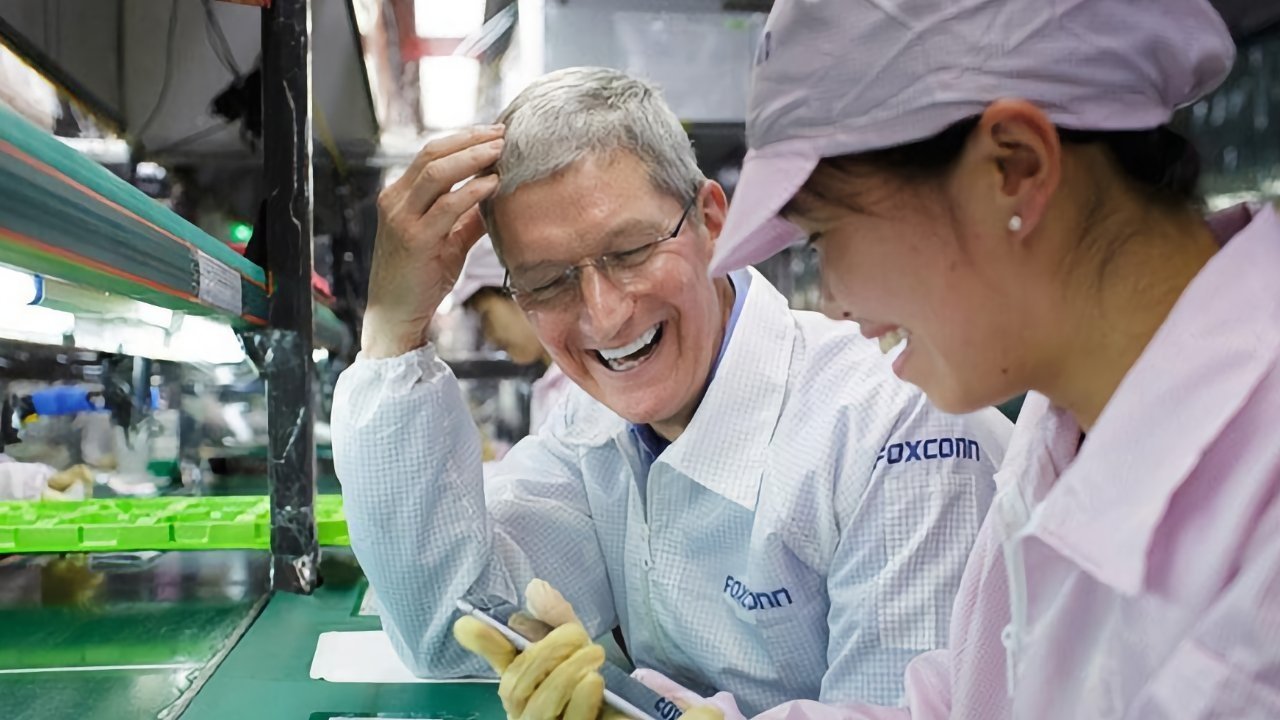 Apple supplier Foxconn is falling behind in its decarbonization efforts, a Greenpeace report asserts, with the supply chain partner producing the highest level of emissions of final assembly companies.
Apple has committed to reaching total carbon neutrality across all business areas by 2030, which includes everything from sales and use of devices like iPhones to the initial production. In Greenpeace's report released on Tuesday, it seems that there's still a lot of work to be done on the supply chain.
Greenpeace's 2023 Supply Change report assessed the decarbonization efforts of 11 major suppliers working with major brands, like Apple. For some, including Samsung and iPhone assembly partner Foxconn, they have "taken insufficient steps to reduce their emissions."
"Tech companies boast a lot about going green, but when you look at the bigger picture, you see that their supply chains are extremely dirty," said climate and energy campaigner Xueying Wu. "Climate action by Samsung Electronics and Foxconn has been remarkably weak"
The environmental organization claims the emissions from five of the biggest manufacturers, including Foxconn, TSMC, and Luxshare Precision, increased in 2022 versus 2020 figures. For these companies, it was put down to an increase in production across the board.
The 11 energy suppliers also consumed more than 111,000GWh of electricity in 2022, which is claimed to be more than Chile's annual electricity consumption.
In the rankings, Foxconn was the second worst-performing of firms deemed to be performing "Final Assembly," with a D+ rating in 2022 equalling that of 2021. It was better than Goertek which scored F in both years, but did worse than Pegatron's improvement from D- to C, and Luxshare's change from D+ to C+.
Foxconn "showed little progress on emissions reduction and renewable energy adoption compared to its rival, Luxshare," the report reads. It's asserted that Foxconn's renewable electricity usage rate in 2022 was just 8%.
Only four of the suppliers in the list pledged to achieve net zero emissions across chains by 2050, with Foxconn, Luxshare, and TSMC in that group. However, Greenpeace believes they "lack targets to reduce emissions by more than 50% by 2030, which means that their 2030 emissions reduction targets are not in line with the 1.5C Paris Agreement goal."
In April, Foxconn announced environmental initiatives and an aim to reduce emissions in 2025 by 21% of levels observed in 2020.
Many suppliers were found to rely "heavily" on low-impact procurement mechanisms like RECs to improve their renewable electricity procurement ratio. Luxshare, Pegatron, and Foxconn all sourced at least 70% using such methods, including onsite generation, investments in renewable energy, and Power Purchase Agreements.
While Foxconn didn't rate highly in most categories, it did manage to get an A+ in Transparency, with its disclosure of "complete environmental data," including energy usage, electricity, and emissions. Even so, it was rated an F for Advocacy, due to there being no publicly available information or direct disclosures of its work on "renewable energy-related policy advocacy and peer information sharing."