Tax Software Deals for Mac 2023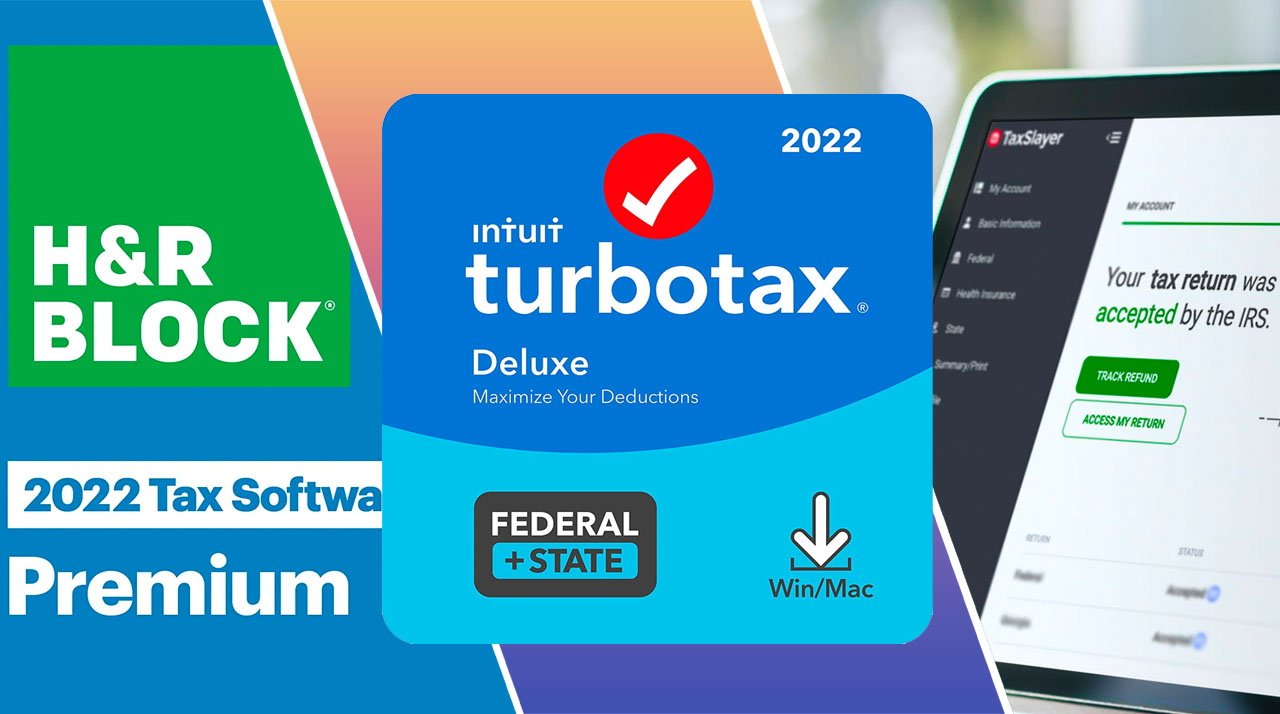 Are you looking to save on tax preparation software for your Mac? Look no further, as we're taking you through the top tax software deals for Mac users, including discounts and special offers from popular providers like TurboTax and H&R Block. And to determine which tax prep option is right for you, check out our guide to the best tax software.
Tax software deals at a glance
TurboTax
TurboTax is one of the most popular tax preparation software options on the market, and for good reason. It offers a range of plans for different needs and budgets, including a Free Edition and Self-Employed plan for freelancers, independent contractors and small business owners. This year, TurboTax is offering a discount of $30 off its Self-Employed plan for Mac users (reg. $119, now $89), making it one of the top tax software deals. TurboTax State is an additional fee. You can start for free and pay only when you file.
H&R Block
H&R Block is another top choice for tax preparation software, and it also has a range of plans to choose from. For Mac users, the best deal on H&R Block tax software knocks 20% off plans direct through HRBlock.com. Amazon is also running promotions on the popular software.
TaxAct
If you're looking for a more affordable option, TaxAct may be the way to go. The company is currently offering a discount of 25% off its software for Mac users. All options include unlimited access to TaxAct's experts for free.
TaxSlayer
TaxSlayer is another budget-friendly option, with paid plans starting at just $14.96 thanks to 25% off promo code SAVE25. No matter which option you choose, be sure to take advantage of these tax software deals for Mac users for tax year 2022. They can help you save money and make the process of preparing your taxes a little less stressful.
And don't forget to stay organized throughout the year by keeping track of your income and expenses, so you're ready when tax season rolls around again. Popular software tools like Microsoft Office for Mac and QuickBooks (save 50% for the first three months) can make the job less tedious and streamline the process when Tax Day rolls around.
Commonly asked questions
When is the last day to file taxes 2023?
The tax filing deadline is Tuesday, April 18, 2023 for most Americans.
Which tax software is completely free?
TurboTax, H&R Block, TaxAct and TaxSlayer offer free filing for simple tax returns. Visit each provider to see if you qualify.
What is tax day?
Tax Day is the deadline for filing taxes with the United States Internal Revenue Service (IRS). It typically occurs on April 15th each year, unless it falls on a Sunday or a holiday. In that case, Tax Day would be moved to the next business day. Taxpayers must file their tax returns and pay any taxes due by this date in order to avoid penalties and/or interest charges. Under special circumstances the IRS may modify the tax deadline for select filers, such as in 2023 where qualifying California storm victims now have until May 15, 2023 to file.
The AppleInsider Deals Team will continue to cover the top tax software deals on H&R Block, TurboTax and more leading up to tax day 2023.