2017 12-inch MacBook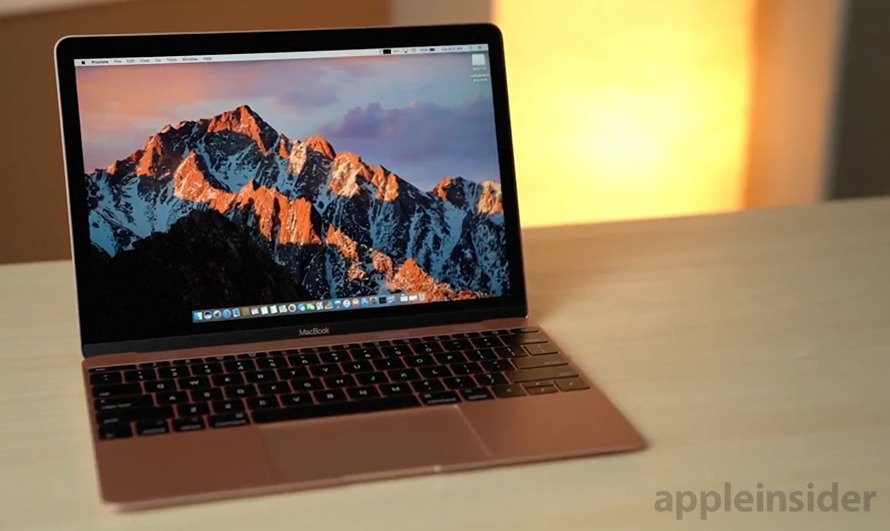 ⚠️ This content has been archived and preserved for historical or organizational purposes. It is unlikely to be updated further and may contain duplicate or outdated information.
Apple's refresh of the 12-inch MacBook at WWDC gave the Cupertino company's thinnest notebook an expected performance boost, with Kaby Lake Intel processors, a 16GB RAM option, and 50-percent faster SSDs. Barely any external changes have been made, except for updating the keyboard mechanism, with Apple keeping the physical design the same as the previous generation.
Intel Kaby Lake processors
16GB RAM option
Faster SSD than predecessor
Intel HD Graphics 515
Upgraded keyboard mechanism
Single USB-C connection
---
Get Apple News Directly in Your Inbox
AppleInsider is supported by its audience and may earn commission as an Amazon Associate and affiliate partner on qualifying purchases. These affiliate partnerships do not influence our editorial content.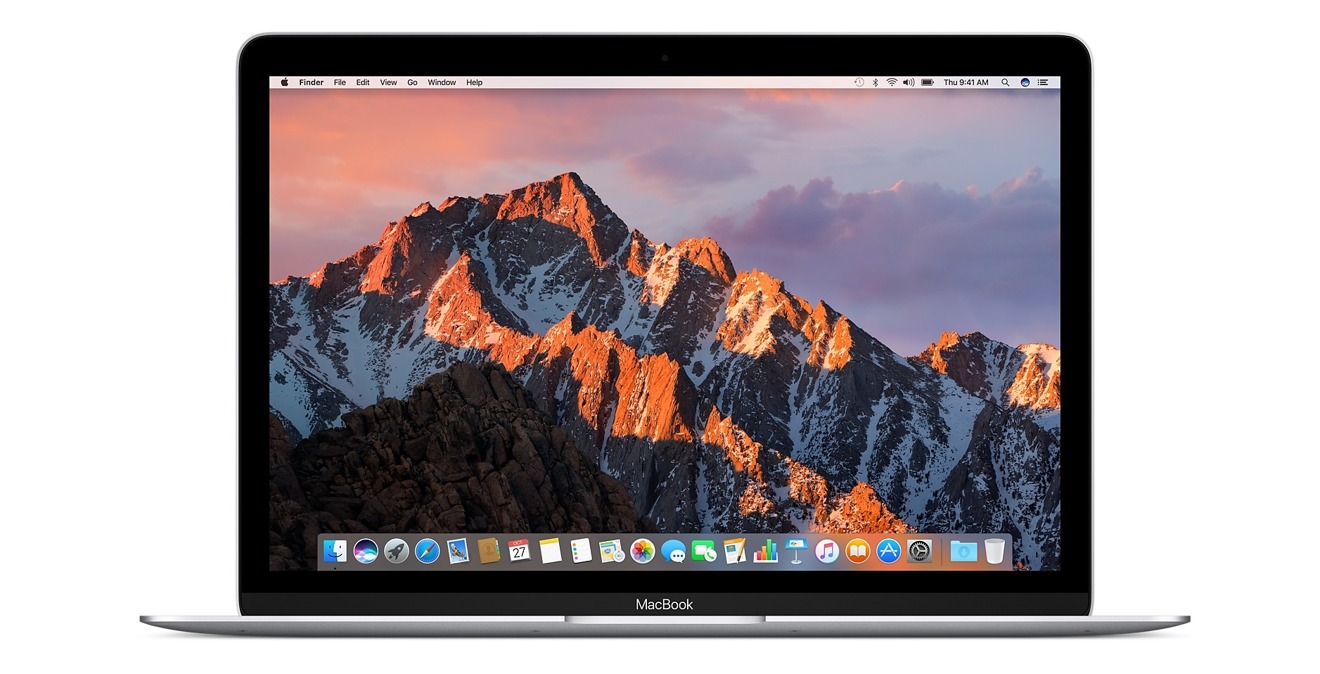 Apple's 2017 refresh of the 12-inch MacBook took place at the company's Worldwide Developer Conference in June, alongside upgrades for the iMac and MacBook Pro ranges, and other hardware introductions. While not a radical change to the product family, the latest refresh brings with it expected performance improvements, including new processors, faster SSDs, and increased memory capacities.
Processor and Graphics
Arguably the biggest change to the MacBook is a shift to using Intel's seventh-generation Kaby Lake processors, from the sixth-generation Skylake. Built using a 14-nanometer process, the new processor is effectively an optimisation of Skylake, providing a performance increase as well as onboard support for HEVC encoding and decoding, an addition that will help the move from H.264 to H.265 in macOS 10.13 High Sierra.
In terms of specific processors, the refreshed MacBooks start from a dual-core 1.2GHz Intel Core m3 chip, with a Turbo Boost up to 3.0GHz. The second-tier chip is a dual-core 1.3GHz Core i5 with a 3.2GHz Turbo Boost, while the fastest processor option is a 1.4GHz dual-core Core i7 with a Turbo Boost of up to 3.6GHz.
Along with the processor change, the graphics processing has also seen an upgrade. Last year's MacBook used Intel HD Graphics 515, while this year's model uses Intel HD Graphics 615, which supports dual display and video mirroring, and is capable of outputing a 4096 by 2304-resolution picture at 60Hz to an external display.
Memory and Storage
Apple previously offered the MacBook with 8GB of RAM. The new MacBook offers the same capacity in its base model, using 1866MHz LPDDR3 modules, but there is now an option to double the memory to 16GB.
The new SSDs used for storage in the MacBook are said to be up to 50 percent faster than in the previous generation. The two tiers of MacBook have 256GB and 512GB capacity SSDs, with no option to upgrade through Apple's online store.
Keyboard
The only externally-noticeable change to the MacBook is the keyboard. For this iteration, Apple has used its second-generation butterfly mechanism, as introduced in the 2016 MacBook Pro, one which is said to provide a crisp bouncing motion when typed, increasing responsiveness and comfort for the user.
Other Specifications
The 12-inch MacBook retains the 12-inch IPS Retina display, with a resolution of 2304 by 1440 and a pixel density of 226ppi. Weighing 2.03 pounds, the entire notebook is still Apple's thinnest, with a height of between 0.14 and 0.52 of an inch, a width of 11.04 inches, and a depth of 7.74 inches.
Audio is provided by stereo speakers, as well as a 3.5mm headphone jack on the right-hand side, with it also equipped with dual microphones. A 480p FaceTime camera sits above the display, as usual, while a Force Touch trackpad resides below the keyboard, offering pressure sensitivity and multi-touch gesture support.
Aside from the headphone jack, the only other connection port is USB-C, which offers USB 3.1 Gen 1 connectivity at up to 5Gb/s, native DisplayPort 1.2 video, and can be used for charging. For wireless connectivity, it includes Bluetooth 4.2 support, as well as 802.11ac Wi-Fi.
The battery, charged using the USB-C port with the accompanying 29W USB-C power adaptor, is a 41.4-Watt-hour lithium-polymer unit. Apple claims this allows for it to be used for up to 10 hours of wireless web searching and up to 12 hours for iTunes movie playback, with it also offering up to 30 days of standby time.
Four color options are available to customers: Space Gray, Silver, Gold, and Rose Gold.
Pricing and Availability
Apple made the 2017 12-inch MacBook available to purchase shortly after its WWDC 2017 presentation.
Two core models of the MacBook are available, with the base version including a 1.2GHz Core m3 processor, 256GB SSD, and 8GB of RAM for $1,299. Upgrading this model to the 1.3GHz Core i5 processor will cost an extra $100, while the 1.4GHz Core i7 upgrade is $250, with the RAM able to be doubled to 16GB for $200.
The higher-tier model starts from $1,599, with the stock version using the 1.3GHz Core i5 processor, 512GB SSD, and 8GB of RAM. This time, the 1.4GHz Core i7 upgrade is $150, but the 16GB RAM upgrade cost is the same, priced at $200.