» »
How to connect an Apple 30-inch Cinema Display to a modern Mac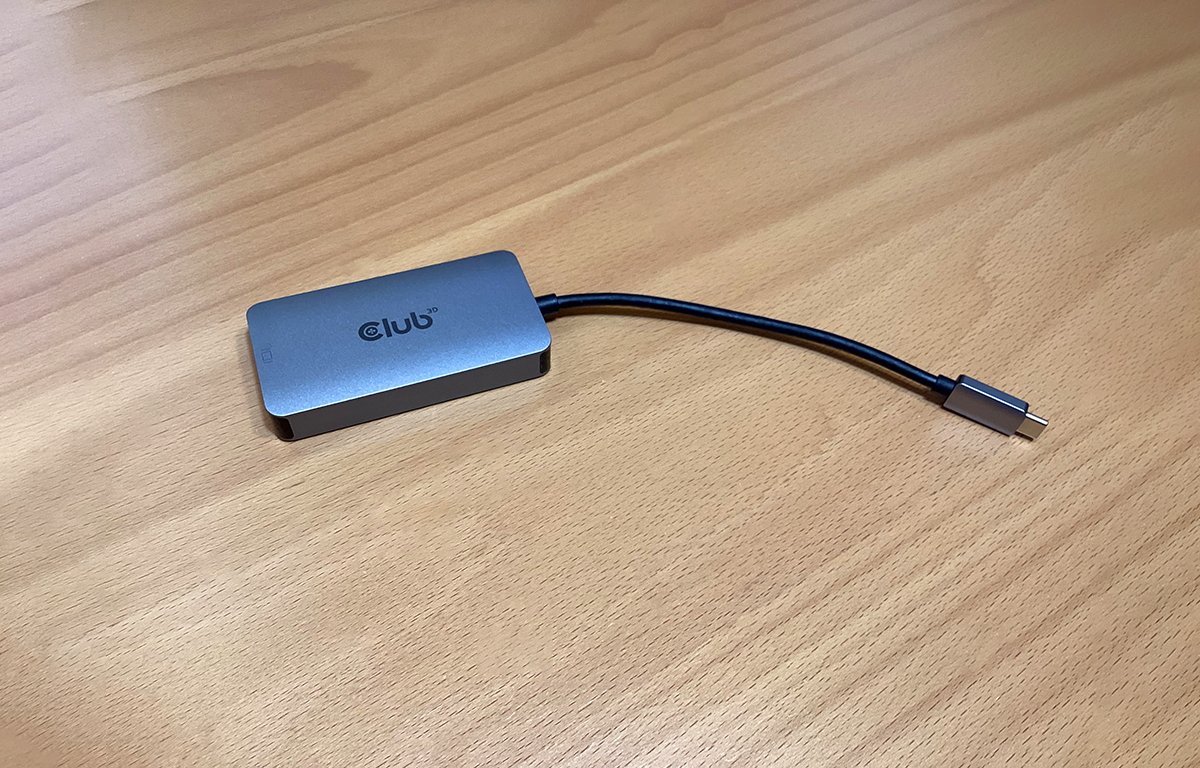 If you just can't let go of your 30-inch Cinema Display, there's a way to connect it to your modern Mac with a simple adapter. Here's how.
These displays were released by Apple just after the turn of the century. While not as high-resolution as modern displays, they can still provide benefits such as vast screen real estate, and the ability to view many open app windows at once.
The adapter is a simple device. One end plugs into your Mac's USB-C/Thunderbolt port, and the other end connects to the Apple 30-inch display's DVI cable. Club3D's adapter is high quality, with a nice solid metal case and high-quality USB-C cable and connector.
If purchasing the adapter for a 30-inch Cinema display, be sure to buy the CAC-1510-A model number as there is a similar model for non-dual link DVI displays: CAC-1510.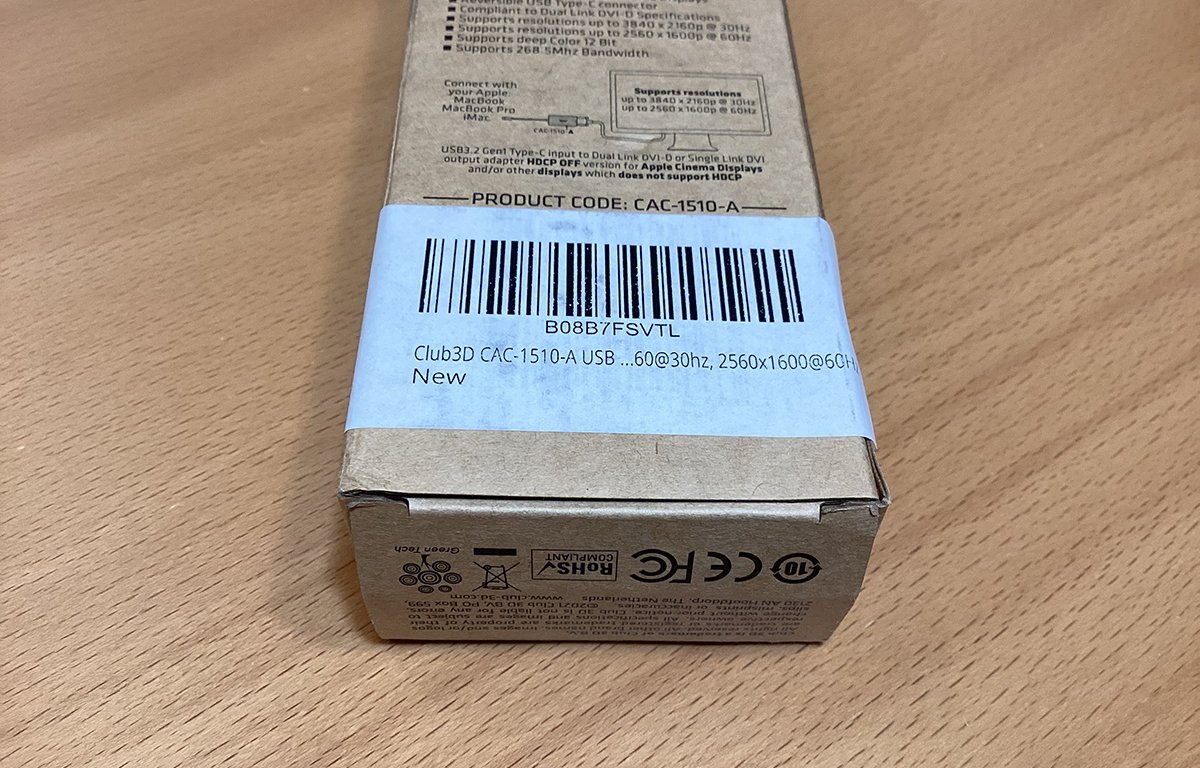 Club3D USB-C to Dual Link DVI-D Adapter - No more Apple dual-link adapter
One of the biggest benefits of the Club3D USB-C to Dual Link DVI-D Adapter is that you no longer need Apple's original Dual-link DVI adapter. Apple's adapter consisted of a large white plastic box, three attached cables, and ports for power, USB, and Mini DisplayPort.
The end result of having to use Apple's adapter was a huge mess of wires - a cumbersome collection of cables, power, USB, and video - all routed over several steps just to get the display to work. It also made cable management a headache.
Apple's adapter was needed because the 30-inch display actually displays an upper and lower image, which must be joined together to make the final image onscreen (hence dual-link).
Now with the Club3D CAC-1510-A USB-C Dual Link DVI-D adapter, that mess is gone. You simply plug the device in, plug your display into it, and you're finished with no other connections required.
Club3D USB-C to Dual Link DVI-D Adapter - Faster response times
One huge benefit of the Club3D USB-C to Dual Link DVI-D Adapter that you will immediately notice is faster display response times.
Screen redraw is noticeably faster compared to Apple's Dual-link DVI adapter, and overall display performance feels snappier and quicker. This is no doubt due to electronics miniaturization, as well as newer electronic components due to modern advances in computer displays over the past twenty years.
Fewer wires, smaller and newer components, and USB-C/Thunderbolt connections together mean the display signal path moves the same amount of pixels faster.
While not quite as fast as cutting-edge modern computer displays, you will notice a difference over using Apple's original adapter.
Club3D USB-C to Dual Link DVI-D Adapter - Loss of brightness controls
There are a few downsides we noticed with the Club3D USB-C to Dual Link DVI-D Adapter. The most noticeable of which is the loss of brightness controls both in macOS's Displays Settings pane in macOS Sonoma, and well as with the use of the 30-inch display's brightness buttons located on the right side of the display.
The adapter appears to pick a middle ground with a seemingly fixed setting of around 85-90% of the display's maximum brightness. But unless your display has had heavy use for decades and is unusually dim to start with, this shouldn't be a problem.
In our tests, the display appeared neither too bright, nor too dim - with its brightness falling somewhere in the comfortable range for most users.
With the Club3D adapter, you also lose the ability to power the display's rear USB ports directly because the Apple adapter had a pass-through USB port for those, but this is also a minor issue. If you plug the display's USB cable into a USB port on your Mac or into an external powered USB hub, the rear USB port functionality is restored - you lose a USB port on your Mac, but this is minor.
Club3D USB-C to Dual Link DVI-D Adapter - Reported sleep/wake issue
Another widely reported minor problem with the Club3D USB-C to Dual Link DVI-D Adapter is a problem waking from computer sleep on Apple Silicon Macs. We've seen this problem reported in various forums, as well as on the adapter's Amazon page in customer reviews.
We did see this issue manifest itself on the brand new M2 Mac mini we tested it with, but it's not a major problem.
Powering the display off and back on by its power button usually wakes the computer from sleep. As does unplugging and replugging in the adapter to the computer's USB-C port.
We also didn't see the sleep issue happen all the time - occurring occasionally and without apparent cause. The sleep issue is minor and isn't a work disruptor or deal-breaker.
The benefits of using the adapter far outweigh the occasional wake from sleep bug.
YouTuber Luke Miani has a video further explaining and demonstrating the Club3D USB-C to Dual Link DVI-D Adapter used with a Mac mini and it's worth a look if you're considering purchasing one.
Overall the Club3D USB-C to Dual Link DVI-D Adapter is a great deal if you have a vintage 30-inch Cinema Display you need to connect to a modern Mac. It cleans up the otherwise ridiculous cable mess Apple created with its dual-link adapter - as well as providing modernization and some performance improvements.
The loss of brightness controls and the sleep bug are minor, and you probably won't be bothered by them.
The Club3D CAC-1510-A USB-C to Dual Link DVI-D Adapter is available from a variety of online retailers, including Amazon for $40.99.