iPad Pro with 12-inch Retina display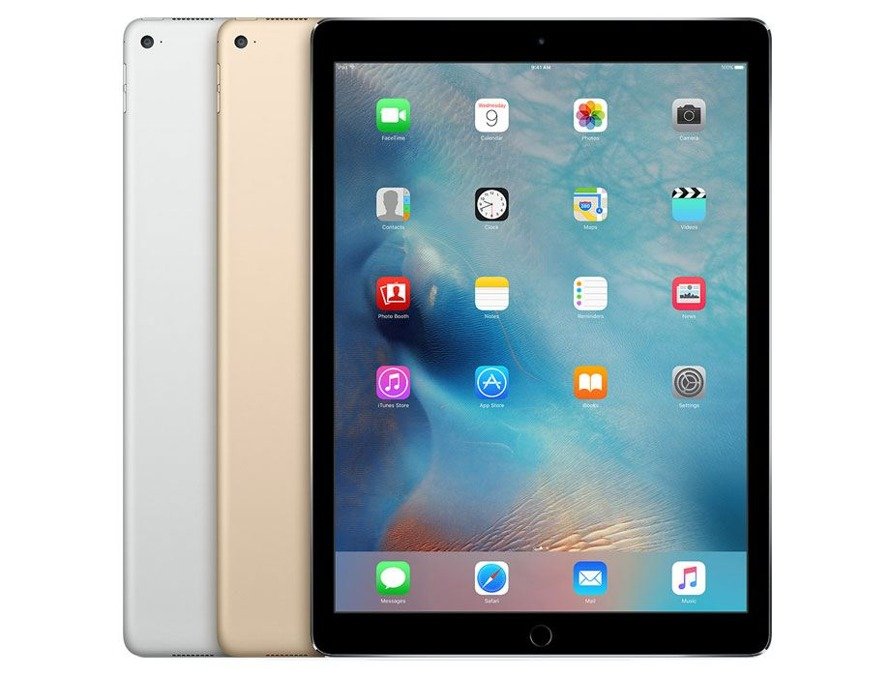 ⚠️ This content has been preserved for historical or organizational purposes, but is no longer being maintained. It is unlikely to be updated further and may contain duplicate or outdated information.
The iPad Pro is designed to be a tablet for the workplace and other serious interests, thanks to a 12.9-inch display, a desktop-level processor, and Apple-made keyboard and stylus accessories.
12.9-inch Retina display
A9X processor
4GB of RAM
32 or 128GB of storage
Four-speaker stereo
Smart Connector port
Apple Pencil & Smart Keyboard accessories
802.11ac Wi-Fi and/or LTE

---
Get Apple News Directly in Your Inbox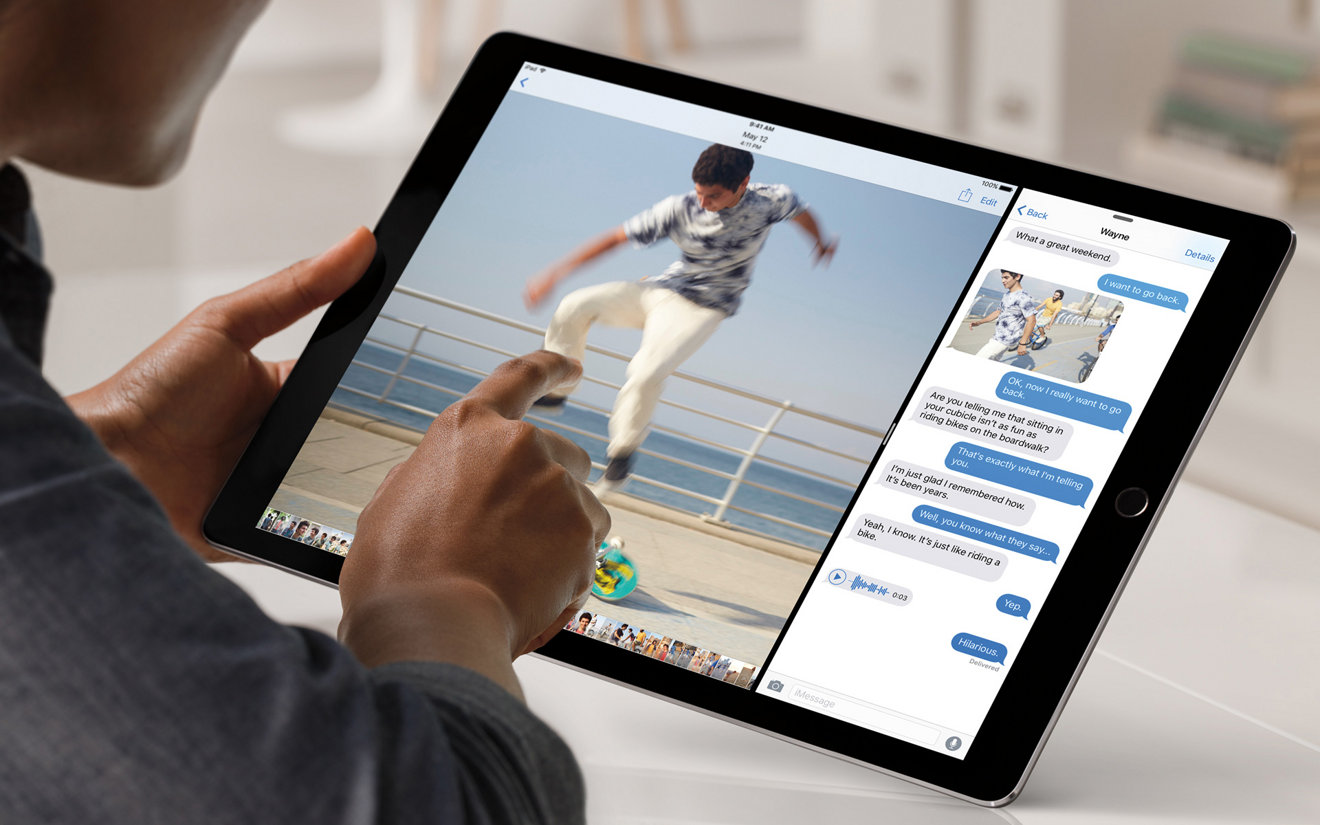 Hardware
The key element of the iPad Pro is of course its 12.9-inch, 2,732 by 2,048-pixel Retina display, the largest on any iPad. This offers not just bigger views of photos, videos, and webpages, but easier Split View multitasking in iOS 9, since each app has full space to breathe. The screen is also the first on an iPad with variable refresh rate, and much more precise multitouch sensors.
Inside the tablet has an A9X processor, claimed to be as fast or faster than many desktop PCs, along with 4 gigabytes of RAM and a "superfast" storage controller.
Sound is also meant to be more impressive, with four speakers that not only enable true stereo but adjust the sound field based on whether a Pro is in portrait or landscape mode.
Wi-Fi models support 802.11ac with MIMO. The top-end Pro adds support for 20 LTE bands with speeds up to 150 megabits per second, and comes bundled with an Apple SIM.
Apple Pencil & Smart Keyboard
One of the reasons for sporting more precise touch is the Apple Pencil, a $99 stylus that pairs with a Pro automatically. The accessory detects both pressure and tilt, which Apple hopes will make it adept at things like professional illustration. It can charge directly from a Pro using a built-in Lightning connector.
A $169 Smart Keyboard case, similar to Microsoft's Type Cover for the Surface, connects to a secondary data and power port dubbed the Smart Connector. Third-party accessories can also make use of the Connector's technology.
Availability
The iPad Pro and its accessories shipped in November 2015. Wi-Fi-only models come in 32- and 128-gigabyte sizes, and cost $799 and $949, respectively. The top-end model — with LTE, Wi-Fi, and 128 gigabytes of storage — is priced at a whopping $1,079.