» »
How to tether an iPhone to make a wireless hotspot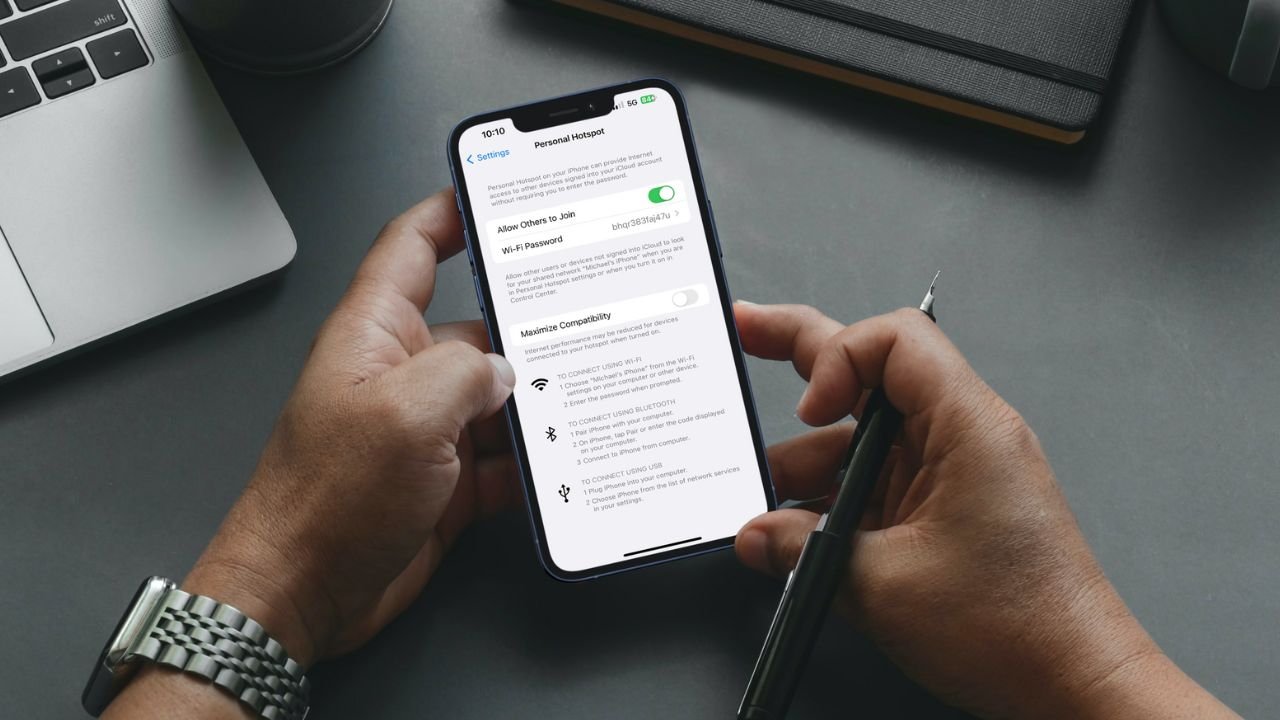 Not every device can be native to a 4G or 5G network. Here's how to set up your iPhone to act as a wireless hotspot for other devices when a robust Wi-Fi connection isn't available.
Before you start connecting devices, you'll want to verify the broadcasting capabilities, costs, and speeds with your carrier. Some, like T-Mobile, for example, will let you only connect at 3G speeds unless you opt for a more expensive plan offering.
Others have hard data caps, or additional fees.
Setting up your iPhone's hotspot
To start providing Wi-Fi network service to other devices from your iPhone, you'll need to ensure that the feature is active.
Open the Settings app on your iPhone.
Scroll down and tap on Personal Hotspot.
Tap the Allow Others to Join button.
Customize your Wi-Fi password to ensure your connection remains secure.
Your iPhone will provide internet access to other Apple devices without needing your Wi-Fi password as long as you log into the same iCloud account.
Joining a personal iPhone hotspot network
Now that your iPhone hotspot is active and ready to broadcast a Wi-Fi signal, it's time to connect your devices.
Open the wireless network settings on your device. Usually, network options are in system settings.
Look for your iPhone under Personal Hotspots or Available Networks.
Tap on your iPhone and, when prompted, enter your Wi-Fi password to connect.
You can also connect your iPhone to a device via a USB cable. To connect with a USB, follow these steps:
Plug iPhone into the device.
Choose iPhone from the list of available networks.
If prompted, enter your Wi-Fi password and connect.
Connecting your iPhone to a device with a USB cable is useful when attached to a travel router. This circumvents the three to five connected device practical limit.
Even when connected to 5G, this feature won't replace home or office Wi-Fi connections. Instead, it's a feature meant for on-to-go connections where a more robust option doesn't exist.