» » »
How Apple's Game Mode in macOS Sonoma works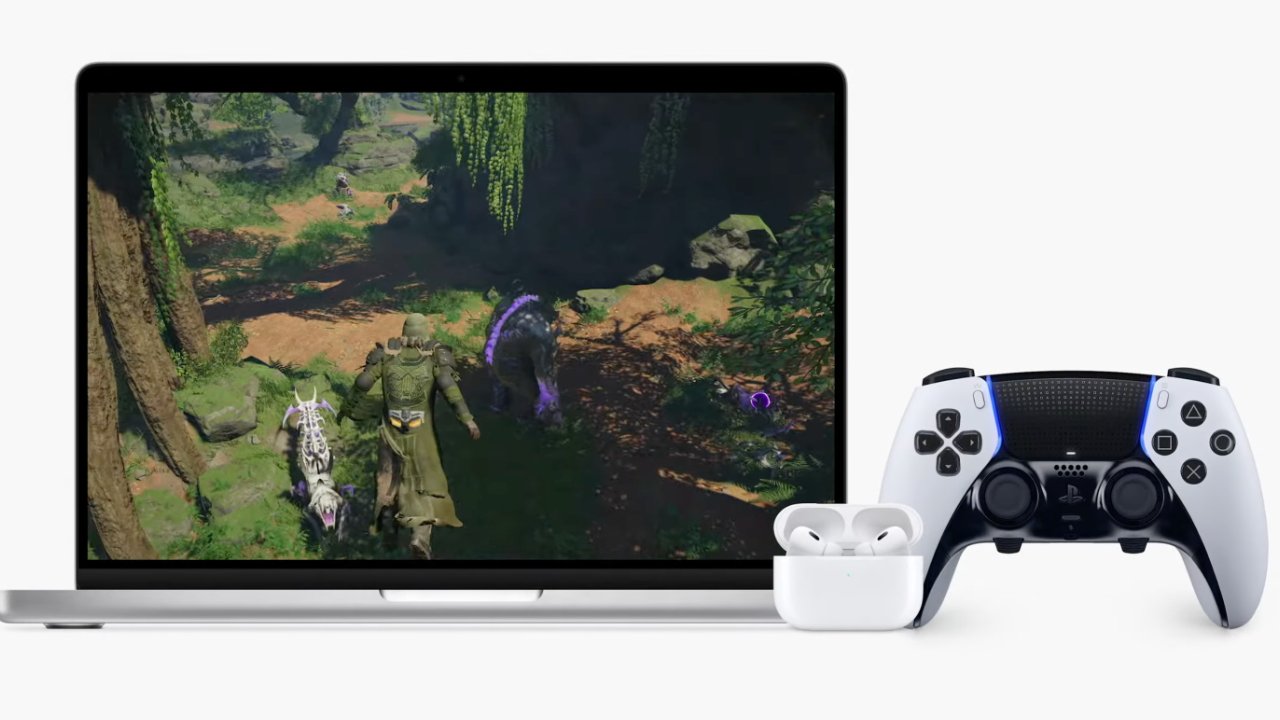 If you're a gamer, then the new macOS Sonoma Game Mode might just be transformative — but Apple gives only the barest ways to control it, and none to configure it. Here's how it works.
Gamers want to be able to customize everything, and they also know that the Mac is historically and traditionally not a good platform for games. Apple wants to change the letter — without compromising on the former.
So if you've been Googling "how to use Game Mode," the short answer is that you don't. Apple's macOS Sonoma decides when to turn the feature on or off.
It's quite specific, too. You obviously have to be playing a game, but that isn't quite enough.
For macOS Sonoma to turn on Game Mode, you must run the game full screen. Until then, there are no controls or options.
Once you do have the game full screen, you get an icon of a game controller in the Mac's menubar. You'll get that icon regardless of whether you have an actual game controller connected.
The menubar app's menu includes the name of the game being played full screen, and then the only available control, which is simply Turn Game Mode Off.
In practice, we didn't see much difference in the gameplay experience when Game Mode was on, versus when it was off. It's early yet, though, and there are likely optimizations to come.
Spot the difference
If there's nothing but a game controller icon in the menubar, there is — or there should be — a change to how well the Mac is playing back a game.
"This year, macOS takes the gaming experience even further with Game Mode," said Apple's Jeremy Sandmel, Senior Director, GPU Software at WWDC 2023, "giving players an edge when performance is measured in precious milliseconds, ensuring the game gets the highest priority on the CPU and GPU, keeping your background tasks to a lower usage, and delivering an optimized gaming experience with even smoother and more consistent frame rates."
"And Game Mode makes gaming on Mac even more immersive," he continued, "dramatically lowering audio latency with AirPods and significantly reducing input latency with Xbox and PlayStation controllers by doubling the Bluetooth sampling rate, providing in-game responsiveness you can really feel."
Sandmel also mentioned a series of games and announced that Game Mode "works with any game, including all of these recent and upcoming Mac games."
Any game played on macOS Sonoma will automatically benefit from Game Mode. But Apple would like developers, particularly Windows ones, to get better performance by making native Mac versions.
That means using Apple's new Game Porting Toolkit. Since that will require at least a little work from developers, though, it's likely that it will take some time before we see the best that macOS Sonoma can offer games.