Apple posts official iPhone 5 launch day video to website
By AppleInsider Staff
Tuesday, October 30, 2012, 04:08 pm PT (07:08 pm ET)
Apple quietly added a compilation video of iPhone 5 launch day events from across the globe to its dedicated iPhone webpage last week, with the short two-minute long film chronicling the handset's nine-country debut.

The video, now available on Apple's iPhone 5 webpage, is more of a celebration of the launch and less of an ad, however certain features like iCloud integration and the new Panorama picture function in iOS 6 are highlighted throughout.

Although the video has yet to be uploaded to Apple's official YouTube channel, a number of stream rips have made their way to the ubiquitous online video sharing site.



The iPhone 5 launched on Sept. 21 in nine countries to overwhelming demand, with Apple opening up sales to an additional 22 countries a week later. Supply is still constrained for the popular handset, but Apple is scheduled to rollout sales in at least eight more nations on Nov. 2.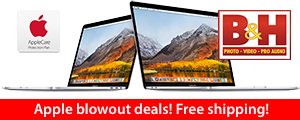 2018 13" Touch Bars
Price
Save
2.3GHz/8GB/256GB (Gray)
$1,649.99+
$150
2.3GHz/8GB/512GB (Silver)
$1,849.00+
$150
2.3GHz/16GB/256GB (Gray)
$1,949.00+
$50
2.7GHz/16GB/512GB
$2,449.00+
$50
2.7GHz/16GB/1TB
$2,849.00+
$50
2018 15" MacBook Pros
Price
Save
2.2GHz/16/256GB/555X
$2,099.00+
$300
2.6GHz/16/512GB/560X
$2,399.00+
$400
2.9GHz/16/1TB/560X
$3,199.00+
$300
2.9GHz/32/2TB/560X (Gray)
$3,999.00+
$700
tr class="model">
2.9GHz/32/4TB/560X (Gray)
$5,999.00+
$700
Click here for dozens more configurations
+ Free shipping within the contiguous U.S.
Lowest Prices Anywhere!

13" MacBook Pros
Price
You Save
3.1GHz/8GB/256GB Gray
$1,679.00
$120.00
3.1GHz/8GB/256GB Silver
$1,704.00*
$95.00
3.1GHz/8GB/512GB Gray
$1,849.00*
$150.00
3.1GHz/16/512GB Gray
$2,099.00
$100.00
15" MacBook Pro
Price
You Save
2.8GHz/16/256/555 Silver
$2,199.00*
$200.00
2.8GHz/16/256/560 Gray
$2,299.00
$200.00
2.9GHz/16/512/560 Gray
$2,599.00
$200.00
2.9GHz/16/1TB/560 Gray
$2,999.00
$200.00
3.1GHz/16/512/560 Gray
$2,799.00
$200.00
3.1GHz/16/2TB/560 Gray
$3,899.00
$300.00

*

price with Promo Code:

APINSIDER

prices.appleinsider.com for more configurations