Apple notifies Messages beta users that service will end on Dec. 14
By Mikey Campbell
Friday, November 16, 2012, 03:10 pm PT (06:10 pm ET)
In an email to users on Friday, Apple reminded Messages beta program participants that the preview period will end on Friday, Dec. 14, noting that the service will then only be available on OS X Mountain Lion.

AppleInsider Jim was first to note the upcoming closure, which brings the OS X 10.7 Lion preview service to an end.





Apple first introduced Messages beta for Mac in February, bringing cross-platform messaging support for OS X and iOS. As a replacement for the previous iChat application, Messages beta was meant to bridge the gap between Apple's computers and portable devices with "Messages Everywhere," a feature that allows users to start a conversation on one machine and move seamlessly to another.

In June, Apple cut off downloads for the beta in preparation of OS X 10.8 Mountain Lion, which replaced the beta service with the dedicated Messages application.

The email points out that users must upgrade to Mountain Lion in order to keep using the service.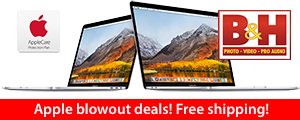 2018 13" Touch Bars
Price
Save
2.3GHz/8GB/256GB (Gray)
$1,699.00+
$100
2.3GHz/8GB/512GB (Silver)
$1,879.00+
$20
2.3GHz/16GB/512GB (Gray)
$2,099.00+
$100
2.7GHz/16GB/512GB
$2,449.00+
$50
2.7GHz/16GB/1TB
$2,849.00+
$50
2018 15" MacBook Pros
Price
Save
2.2GHz/16/256GB/555X
$2,215.00+
$185
2.2GHz/32/1TB/560X
$3,449.00+
$50
2.6GHz/16/512GB/560X
$2,575.00+
$224
2.6GHz/16/1TB/560X (Gray)
$2,999.00+
$200
2.6GHz/32/1TB/560X (Gray)
$3,399.00+
$200
2.6GHz/32/2TB/560X (Gray)
$3,999.00+
$400
Click here for dozens more configurations
+ Free shipping within the contiguous U.S.
Lowest Prices Anywhere!

13" MacBook Pros
Price
You Save
3.1GHz/8GB/256GB Gray
$1,679.00
$120.00
3.1GHz/8GB/256GB Silver
$1,704.00*
$95.00
3.1GHz/8GB/512GB Gray
$1,849.00*
$150.00
3.1GHz/16/512GB Gray
$2,099.00
$100.00
15" MacBook Pro
Price
You Save
2.8GHz/16/256/555 Silver
$2,199.00*
$200.00
2.8GHz/16/256/560 Gray
$2,299.00
$200.00
2.9GHz/16/512/560 Gray
$2,599.00
$200.00
2.9GHz/16/1TB/560 Gray
$2,999.00
$200.00
3.1GHz/16/512/560 Gray
$2,799.00
$200.00
3.1GHz/16/2TB/560 Gray
$3,899.00
$300.00

*

price with Promo Code:

APINSIDER

prices.appleinsider.com for more configurations