Apple releases Messages beta for Mac, replacing iChat and integrating with iOS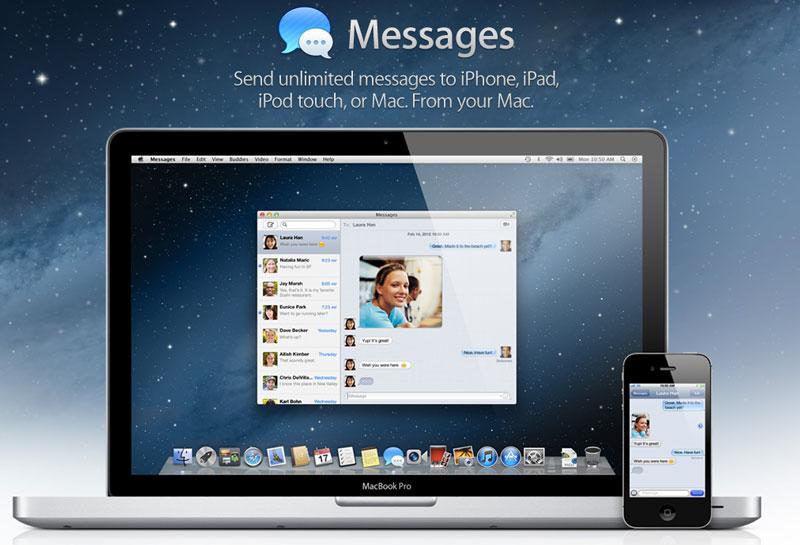 Though the new Mac Messages application with cross-platform support for iOS will be a major feature of the forthcoming OS X 10.8 Mountain Lion, users can get their hands on an early beta immediately.
The Messages beta is now available for download direct from Apple for free. Apple's official site advertises that it will give users "a taste of what's coming in OS X Mountain Lion," set to be released in late summer 2012.
"When you install Messages, it replaces iChat," Apple said. "But iChat services will continue to work. And Messages brings iMessage to the Mac — just like on iPad, iPhone and iPod touch running iOS 5."
The Messages beta requires users be running the latest version of Lion, OS X 10.7.3. The full list of features of the Messages application, according to Apple, are:
Send unlimited iMessages to any Mac, iPad, iPhone, or iPod touch.
Start an iMessage conversation on your Mac and continue it on your iPad, iPhone, or iPod touch.
Send photos, videos, attachments, contacts, locations, and more.
Launch a FaceTime video call and bring the conversation face-to-face.
Messages supports iMessage, AIM, Yahoo!, Google Talk, and Jabber accounts.
The release of Messages for Mac echoes Apple's launch of FaceTime for Mac in late 2010. FaceTime video chat was originally introduced with the iPhone 4, but eventually made its way to the Mac as a beta application, followed by full FaceTime integration in OS X 10.7 Lion when it launched last July.