Apple taking the wraps off its first Berlin retail store
By AppleInsider Staff
Wednesday, April 17, 2013, 05:30 am PT (08:30 am ET)
Apple's latest retail store, and its first in the city of Berlin, is nearing completion, as employees have begun removing the scaffolding in front of the construction.




The new Apple Store in Berlin is set to open next month, and on Wednesday workers began removing the black, concealing temporary wall that has existed in front of the shop. Pictures of the project were provided by AppleInsider reader Mikey Fritz.

Apple's new Berlin store will be its biggest in Germany. The site used to be home to a movie theater in the city's Ku'damm 26 district.

Ku'damm is the city's most expensive shopping district, located in West Berlin. Apple's new store will be located across from the Hard Rock Cafe.





In recent years, Apple has focused its attention on expanding its highly trafficked retail stores overseas. As of the end of its last quarter, Apple had an average of 396 open retail stores, which hosted a record 121 million visitors during the three-month span.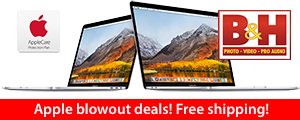 2018 13" Touch Bars
Price
Save
2.3GHz/8GB/256GB (Gray)
$1,649.99+
$150
2.3GHz/8GB/512GB (Silver)
$1,879.00+
$120
2.3GHz/16GB/256GB (Gray)
$1,949.00+
$50
2.7GHz/16GB/512GB
$2,449.00+
$50
2.7GHz/16GB/1TB
$2,849.00+
$50
2018 15" MacBook Pros
Price
Save
2.2GHz/16/256GB/555X
$2,549.00+
$50
2.2GHz/16/512GB/555X
$2,575.00+
$225
2.9GHz/16/1TB/560X
$3,199.00+
$300
2.9GHz/32/2TB/560X (Gray)
$3,999.00+
$700
2.9GHz/32/4TB/560X (Gray)
$5,999.00+
$700
Click here for dozens more configurations
+ Free shipping within the contiguous U.S.
Lowest Prices Anywhere!

13" MacBook Pros
Price
You Save
3.1GHz/8GB/256GB Gray
$1,679.00
$120.00
3.1GHz/8GB/256GB Silver
$1,704.00*
$95.00
3.1GHz/8GB/512GB Gray
$1,849.00*
$150.00
3.1GHz/16/512GB Gray
$2,099.00
$100.00
15" MacBook Pro
Price
You Save
2.8GHz/16/256/555 Silver
$2,199.00*
$200.00
2.8GHz/16/256/560 Gray
$2,299.00
$200.00
2.9GHz/16/512/560 Gray
$2,599.00
$200.00
2.9GHz/16/1TB/560 Gray
$2,999.00
$200.00
3.1GHz/16/512/560 Gray
$2,799.00
$200.00
3.1GHz/16/2TB/560 Gray
$3,899.00
$300.00

*

price with Promo Code:

APINSIDER

prices.appleinsider.com for more configurations