Photos, video show off pre-release unboxing of Apple's iPhone X
By Roger Fingas
Saturday, October 28, 2017, 08:21 pm PT (11:21 pm ET)
Images and video posted to Twitter on Saturday are said to show units of Apple's iPhone X preparing to ship —as well as the unboxing of a silver model.




Content from well-known leak source Benjamin Geskin depicts what appears to be dozens of iPhones in their final packaging. This includes close-ups of labeling.

In the unboxing, we see standard Apple inserts and accessories, and both sides of the phone.


#iPhoneX Unboxing

(https://t.co/aTlf6kQHzs) pic.twitter.com/8H5qMfZ0Tg

— Benjamin Geskin (@VenyaGeskin1) October 28, 2017



It's not clear where the media was shot, or where the iPhones are headed —one image does show non-English text, however.





Pre-orders of the iPhone X began on Friday, and rapidly evaporated, forcing all but the earliest buyers to wait past the product's Nov. 3 launch date. Most U.S. online orders are now taking 5 to 6 weeks, though Apple is upgrading some estimates.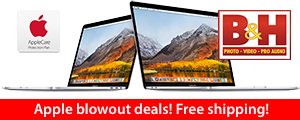 2018 13" Touch Bars
Price
Save
2.3GHz/8GB/256GB (Gray)
$1,699.00+
$100
2.3GHz/8GB/512GB (Silver)
$1,879.00+
$20
2.3GHz/16GB/512GB (Gray)
$2,099.00+
$100
2.7GHz/16GB/512GB
$2,449.00+
$50
2.7GHz/16GB/1TB
$2,849.00+
$50
2018 15" MacBook Pros
Price
Save
2.2GHz/16/256GB/555X
$2,215.00+
$185
2.2GHz/32/1TB/560X
$3,449.00+
$50
2.6GHz/16/512GB/560X
$2,575.00+
$224
2.6GHz/16/1TB/560X (Gray)
$2,999.00+
$200
2.6GHz/32/1TB/560X (Gray)
$3,399.00+
$200
2.6GHz/32/2TB/560X (Gray)
$3,999.00+
$400
Click here for dozens more configurations
+ Free shipping within the contiguous U.S.
Lowest Prices Anywhere!

13" MacBook Pros
Price
You Save
3.1GHz/8GB/256GB Gray
$1,679.00
$120.00
3.1GHz/8GB/256GB Silver
$1,704.00*
$95.00
3.1GHz/8GB/512GB Gray
$1,849.00*
$150.00
3.1GHz/16/512GB Gray
$2,099.00
$100.00
15" MacBook Pro
Price
You Save
2.8GHz/16/256/555 Silver
$2,199.00*
$200.00
2.8GHz/16/256/560 Gray
$2,299.00
$200.00
2.9GHz/16/512/560 Gray
$2,599.00
$200.00
2.9GHz/16/1TB/560 Gray
$2,999.00
$200.00
3.1GHz/16/512/560 Gray
$2,799.00
$200.00
3.1GHz/16/2TB/560 Gray
$3,899.00
$300.00

*

price with Promo Code:

APINSIDER

prices.appleinsider.com for more configurations