Some iPhone X owners report mystery green lines appearing on displays
By Roger Fingas
Friday, November 10, 2017, 09:23 am PT (12:23 pm ET)
Some buyers of Apple's iPhone X are encountering green lines along the left or right side of the OLED display, according to various accounts on social media.


Image Credit: tomek80 via Apple Support Communities



The lines appear to be developing after use, in at least one case just the space of a day. Complaints have arisen on Reddit, Twitter, Apple's support forums and elsewhere.

Restarting or restoring a device doesn't fix the problem. Only a minority of people are believed to be affected though, regardless of a phone's configuration or the region where it was bought.

Apple is replacing affected iPhones for free, MacRumors indicated. At the same time it's thought to be collecting data for engineers with the hope of diagnosing the issue.

A similar glitch once affected the OLED screen on Samsung's Galaxy S7. Indeed Samsung is thought to be the lone OLED supplier for the iPhone X, as the only company with enough manufacturing capacity to meet Apple demands.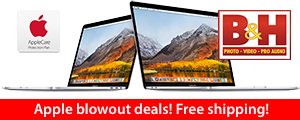 2018 13" Touch Bars
Price
Save
2.3GHz/8GB/256GB (Gray)
$1,699.00+
$100
2.3GHz/8GB/512GB (Silver)
$1,879.00+
$20
2.3GHz/16GB/512GB (Gray)
$2,099.00+
$100
2.7GHz/16GB/512GB
$2,449.00+
$50
2.7GHz/16GB/1TB
$2,849.00+
$50
2018 15" MacBook Pros
Price
Save
2.2GHz/16/256GB/555X
$2,215.00+
$185
2.2GHz/32/1TB/560X
$3,449.00+
$50
2.6GHz/16/512GB/560X
$2,575.00+
$224
2.6GHz/16/1TB/560X (Gray)
$2,999.00+
$200
2.6GHz/32/1TB/560X (Gray)
$3,399.00+
$200
2.6GHz/32/2TB/560X (Gray)
$3,999.00+
$400
Click here for dozens more configurations
+ Free shipping within the contiguous U.S.
Lowest Prices Anywhere!

13" MacBook Pros
Price
You Save
3.1GHz/8GB/256GB Gray
$1,679.00
$120.00
3.1GHz/8GB/256GB Silver
$1,704.00*
$95.00
3.1GHz/8GB/512GB Gray
$1,849.00*
$150.00
3.1GHz/16/512GB Gray
$2,099.00
$100.00
15" MacBook Pro
Price
You Save
2.8GHz/16/256/555 Silver
$2,199.00*
$200.00
2.8GHz/16/256/560 Gray
$2,299.00
$200.00
2.9GHz/16/512/560 Gray
$2,599.00
$200.00
2.9GHz/16/1TB/560 Gray
$2,999.00
$200.00
3.1GHz/16/512/560 Gray
$2,799.00
$200.00
3.1GHz/16/2TB/560 Gray
$3,899.00
$300.00

*

price with Promo Code:

APINSIDER

prices.appleinsider.com for more configurations