Apple to Make eMac G4 Desktop Available to Consumers
By SlapTech Staff
Tuesday, May 28, 2002, 04:00 pm PT (07:00 pm ET)
A

pple will open sales of their education based G4 desktop to the general public early next week, industry sources confirmed. The eMac was introduced to the education sector in late

A

pril with a sticker price starting at $999.00. The company is now rumored to have finalized plans to provide a single configuration model to general consumers for under $1100.00. The computer maker's decision apparently stems from "overwhelming consumer demand" for such a product.

Though the eMac lacks a versatile LCD display, it will weigh in at $300 less than the company's most affordable iMac desktop, yet provide nearly 50 % more screen-space.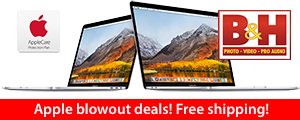 Lowest Prices Anywhere!