Apple board member cashes in on shares worth $2.6M
By AppleInsider Staff
Friday, February 18, 2005, 02:00 pm PT (05:00 pm ET)
A

pple board member,

A

rthur D. Levinson, cashed in on over $2.6 million in

A

pple common stock, according to calculations by

A

ppleInsider from ownership statements filed with the U.S. Securities and Exchange Commission. Levinson, who is also Chairman and CEO of Genentech, sold a combined 30,000 shares on Feb. 16. He sold the stock between $88.14 and $88.32 a share, reaping a total of $2,646,683. Levinson joined the

A

pple board in

A

ug. 2000. He also serves on the boards of Google Inc., and the Technology Network.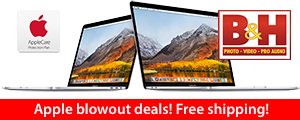 Lowest Prices Anywhere!