New Sony Cyber-shot S-series digital cams revealed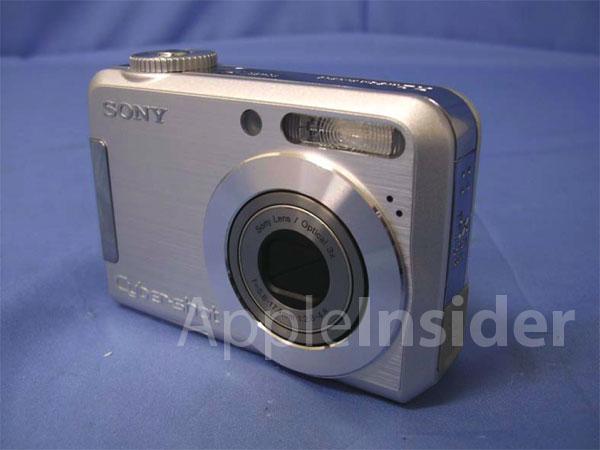 Sony Corp. is likely to show up at next month's Consumer Electronics Show in Las Vegas bearing gifts — new Cyber-shot digital cameras aimed at entry-level consumers.
According to documents recently uncovered by AppleInsider, the electronics conglomerate is preparing to deliver two new S-series models that will each sport a 7.2 megapixel image CCD sensor and 3X optical zoom lens.
A new Cyber-shot S650 model will pack a 2-inch TFT LCD display with a resolution of 480x240, the documents show, while a slightly more elaborate S700 model will include a 2.4-inch display.
Both of the new cams will run on AA batteries and weigh a bit over 6 ounces. They'll ship with "approximately 24MB" of internal memory, support for Sony's "Memory Stick Duo" card format, and a multi-connector providing video, audio and USB 2.0 connectivity.
Among the other features listed for both models are automatic exposure, 7 scene selection modes, and 5 white balance modes.
Pricing for the new cams was not immediately available, but Sony's existing S500 and S600 Cyber-shot cameras are targeted at the entry-level consumer with price tags under $200.
The Consumer Electronics Show in Las Vegas runs Jan. 8 - 11, coinciding with Macworld Expo 2007 in San Francisco which runs Jan. 8 - 12. Sony, however, is not listed amongst the exhibitors for the Apple conference.
Sony Cyber-shot DSC-S700 Pre-Production Model