Apple prepares to expand iPhone distribution points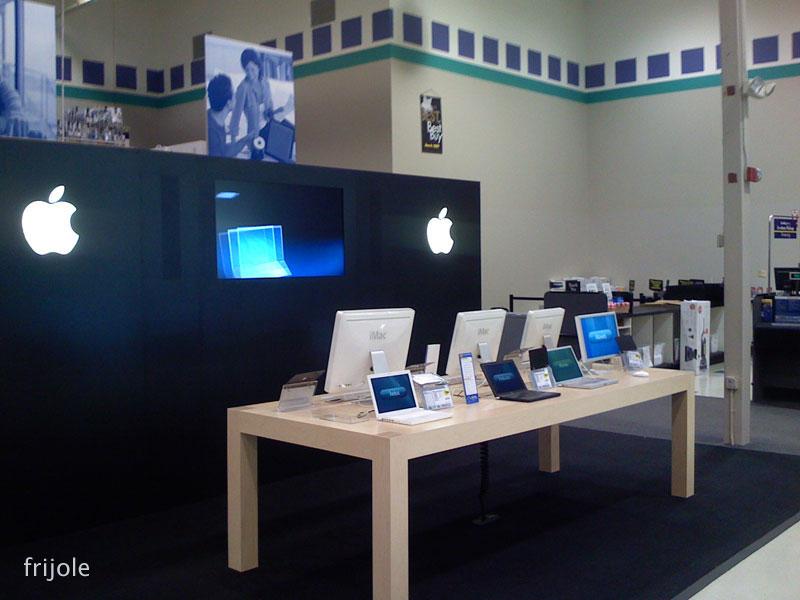 Having caught up with initial demand, Apple Inc. is preparing to broaden its iPhone distribution to several prime retailers well ahead of the holiday shopping season, AppleInsider has learned.
Since introducing the handset on June 29th, the Cupertino-based firm has confined sales of the device to Apple and AT&T retail stores, in addition to its online shop. But over the next 4 to 6 weeks, iPhone inventories should start cropping up at other high-profile retailers and prime AT&T wireless partners, people familiar with the matter say.
Among those first in line for the gadget is specialty electronics retailer and Apple's new best friend in the retail business, Best Buy. By October — and more likely by September — all Best Buy locations should have iPhones on hand to sell to customers. Lavish video displays, like those erected in Apple retail store windows ahead of the phone's launch, may also turn up at the electronics stores.
Since launching a small pilot program to test Mac sales at 7 Best Buy locations last year, Apple has formed a much closer relationship with the retailer. During a recent conference call with analysts, members of the company's leadership confirmed plans to expand the pilot to 200 stores by the end of September, and 300 in total by the end of the year.
However, in speaking to AppleInsider, those close to Best Buy say the two firms hold a more ambitious internal goal of completing the 300-store expansion by the end of September. By that time, they say, approximately 40 percent of Best Buy outlets will offer nearly 80 percent of Apple's entire product line.
Best Buy stores included as part of the expansion are each being equipped with isolated Apple display areas featuring snazzy furnishings and a mini-theater display with stereo sound.
"Apple is a very strong focus for us [right now]," commented a source close to Best Buy's retail operations. "The displays are incredible and very popular — they are very eye-catching to our customers."
A newly erected Apple boutique at one of Best Buy's retail stores.
On a related note, that same source recently drew attention to an instant $10 savings on current generation video iPod models that Best Buy has been offering customers at its retail stores. While Best Buy frequently offers such discounts via its online shop, the source notes that those discounts are only extended to brick-and-mortar stores ahead of major product refreshes.