Gateway hopes "One" will tempt would-be iMac buyers (photos)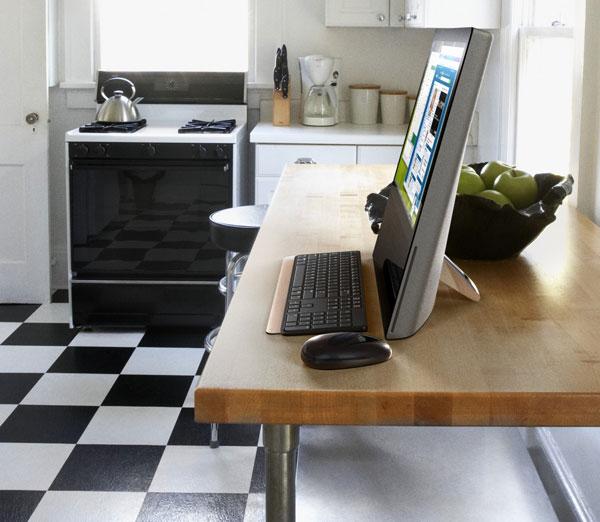 AppleInsider may earn an affiliate commission on purchases made through links on our site.
After scrambling to have "leaked" product shots removed from the Internet on Wednesday, Windows PC systems manufacturer Gateway has lifted an embargo on details of its new "One" all-in-one desktop system, which unsurprisingly bears a number of striking resemblances to Apple's just-released aluminum iMacs.
"Dubbed simply the 'One,' the design is far sleeker than Gateway's earlier Profile systems and fits the entire design within a single metal shell just 3.6 inches deep," writes Electronista, one of the first publications to dish details of the offering ahead of its public release. "The entire front face is black to hide the borders of the 19-inch widescreen LCD and blend into home decor, such as the living room."
In designing the One, the ailing Windows PC maker from Irvine, Calif. also appear to have built on Apple's minimalist emphasis: where the iMac plugs all cables directly into the back, the One feeds gigabit Ethernet, four USB ports, and AV ports to the external power adapter to take clutter away from the desk. Similarly, Bluetooth and Wi-Fi are standard and eliminate the need for a wired mouse or keyboard.
Other Apple-influenced design cues are apparent from the system's slot-loading, side-mounted DVD burner as well as its aluminum-colored enclosure (though likely still plastic) with three USB ports, one FireWire, and audio in/out connectors. On the other hand, Gatway's new design adds a 5-in-1 card reader and is easily opened to replace the hard drive or memory. Buyers can also add a mounting kit to hoist the One against a wall, or a USB TV tuner for watching live programming.
In its official press release Thursday, Gateway said it plans ship the One series in late October with two retail models and a single online-only version. Pricing for the retail line is slated to start at $1,300 for a model that includes a 1.5GHz Core 2 Duo, 2GB of memory, a 320GB hard drive, and Intel X3100 graphics. A high-end model ($1800) will boost the processor speed to 2GHz, memory to 3GB, hard disk space to 500GB, and add a Mobility Radeon HD 2600 dedicated video card.
The online model ($1,500) sits in between the two store models with the same hardware as the base PC save for a 400GB hard drive and Radeon HD 2600 chipset. Like Apple's iMac, each One also sports a 1.3-megapixel webcam hidden in its chassis, Gateway says.
By comparison, Apple's new aluminum iMac line starts at $1200 for a 20-inch model with a 2.0GHz Intel Core 2 Duo, 1GB of memory, 250GB hard drive, 8x double-layer SuperDrive, and ATI Radeon HD 2400 XT with 128MB memory. For the same $1500 as Gateway's online One model, Apple also offers an iMac with a 2.4GHz Intel Core 2 Duo, 320GB hard drive, and ATI Radeon HD 2600 PRO with 256MB memory.
Jumping up to the $1800 price point, Apple buyers get an addition 5-inch of screen real-estate (24-inchs) compared to Gateway's high-end One model, which remains at just 19-inches.