Apple acknowledges graphics glitch with latest notebooks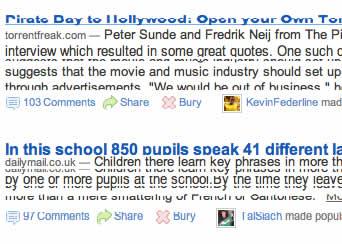 Apple is investigating problems with its new Penryn-based Intel notebooks that cause flickering and graphics corruption during media playback and web browsing.
The two issues have been widely reported by users of the company's latest 13-inch MacBooks and 15-inch MacBook Pros, both of which began shipping in February.
In particular, users on the Apple discussion forums say (1, 2, 3, 4) that QuickTime playback of video files is routinely marred by flickering or the appearance of "washed out" graphics on their new machines.
"When I am watching the Video Tutorials for any of Apple products my QT flickers dark and light, not to the point where I can't see the video, but to the point where it is annoying," one user wrote.
"Exact same problem here," replied several others.
Meanwhile, the same batch of users are also reporting instances of graphics corruption on their machines when scrolling through Safari webpages or Mail messages — both of which rely on Apple's Webkit framework.
"My wife has got a current gen Macbook Pro that is exhibiting a very strange behavior," one user wrote in an AppleInsider forum thread on the subject. "When she's on battery power she gets graphical glitches/tearing when scrolling in a browser."
"I have a current generation [MacBook Pro] and I have the same problem," said another. "Also when loading web pages, often with pictures, the content in the active window flickers a lot."
Thus far, it appears the anomalies are the result of a software glitch rather than a flaw within hardware. Several users attempting to diagnose the problem on their own report that the issues became noticeable only after installing the Leopard Graphics update that was released alongside the recent Mac OS X 10.5.2 Update.
One user even went as far as to install a build of the still unreleased Mac OS X 10.5.3 Update — which is said to include fixes for graphics corruption — on his system to see if it remedied the issue. Although he claimed the upcoming update fixes the problem, another user performing the same kind of check reported that while 10.5.3 does indeed alleviate some symptoms, it "doesn't completely correct the issue."
Graphics corruption experienced on Apple's new notebook systems.
For its part, Apple over the weekend formally acknowledged the issues for the first time in an email response to one customer.
"Apple has received reports similar to the behavior you are describing and we are investigating those reports," the company said. "Further information will come in the form of a Knowledge Base article, Software Update, or Software Release."