Images of Griffin's 3G iPhone case mold revealed online?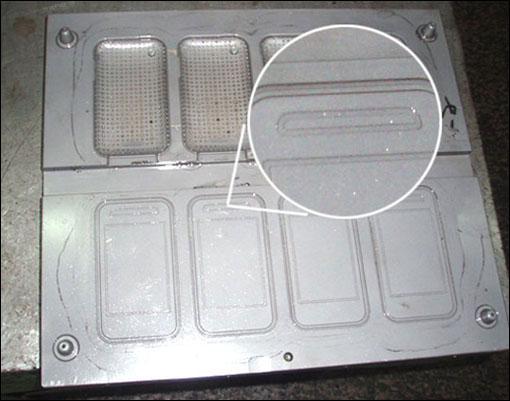 Photographs that appear to show a finalized mold for a 3G iPhone case from well-known iPod and iPhone accessory maker Griffin Technology have been posted online.
Little-known iDealsChinaInsider claims to have personally taken the photos (below), which it claims "should once and for all verify the iPhone 3G size and the position of the new camera and sensors."

Specifically, the photos are said to be of Griffin's upcoming Flex GRIP iPhone 3G silicone case mold, which was built with help from 3G iPhone specifications provided to the company under non-disclosure agreements.
In supporting its claims that Griffin would be privy to such information, iDealsChinaInsider notes that the accessory maker is arguably one of the most trusted companies in the iPod accessory business.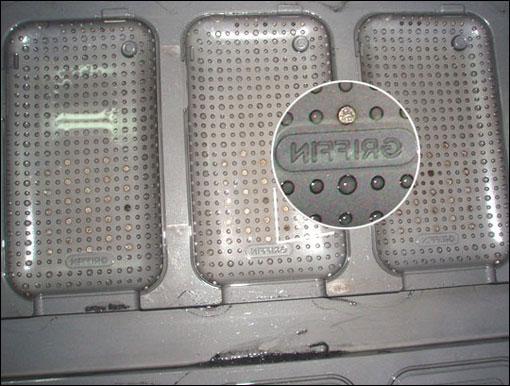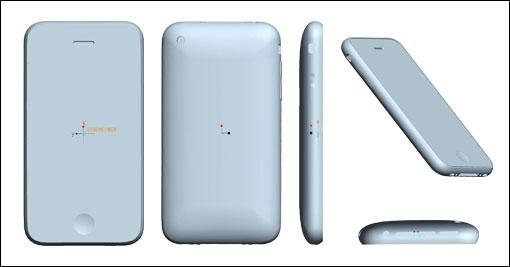 Assuming it already has a design for a case in mind, iDealsChinaInsider notes that it takes accessory makers like Griffin approximately 14 to 19Â days to create a silicon case from the time it gains possession of the handset's specs, and another week or so to get the product on the open market.
The process includes a day to obtain the specs, two days to scan a model of an iPhone based off the specs, a day to model the mold, 8-10 days to create the actual mold, and 3-5 days to express mail the mold to a manufacturing partner.
On Tuesday, a similar set of photos purportedly showing an empty 3G iPhone shell were also posted online.