Nokia, Apple iPhone to lock horns at last on Thursday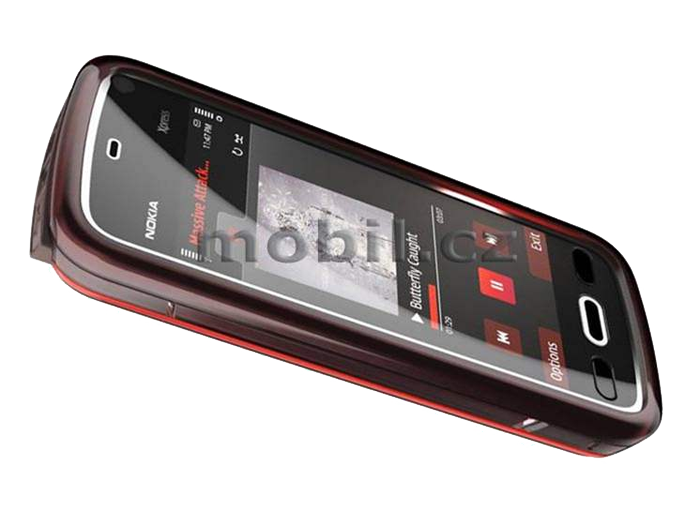 After remaining near-silent as iPhone and other touchscreen cellphones took control of the high-end media phone business, Nokia on Thursday will try and reclaim what was once its own with its first touchscreen cellphone.
Given its first real preview in a Czech leak last week, Nokia's 5800 XpressMusic is believed by multiple sources to be scheduled for an October 2nd launch at a special Nokia press event that should also play host to fuller details of the cellphone maker's Comes With Music unlimited mobile music strategy.
The handset at first blush is cosmetically similar to iPhone but, in theory, should outclass the Apple-made communicator in several key respects: a 640x360 screen, a 3.2-megapixel camera and video capture on the 5800 will all outperform its rival while 3G, GPS and Wi-Fi put it on an equal footing in other areas. Apple's device is limited to a 480x320 display and a two-megapixel camera so far capable only of taking still photos.
And while the Nokia hardware will allegedly lack any significant built-in storage of its own — instead opting for the usual microSD card slot of most phones — the 5800 will be one of Nokia's few four-digit phones to sport a full smartphone platform. Where the company's other XpressMusic devices use the feature-limited Symbian Series 40, the new model is said to carry Series 60 and so would support the same class of third-party apps as those for the N95 and other Nokia challengers to iPhone, although many of these programs may need to be modified to support the touchscreen.
The Finland-based manufacturer is also counting on price as a selling point. In July, a company spokesperson insisted that the then-unnamed phone would be priced below its competitors, which in the iPhone's case would demand a sub-$200 price tag.
Nokia's 5800 XpressMusic. | Image credits: Mobil.cz.
A fall launch for the 5800 comes at a critical moment for Nokia, which has lately begun to feel the heat from iPhone 3G and other cellphones eating away at its core market. A statement released earlier in September by the cellular giant warned that it would bleed market share in the summer after "aggressive pricing" from competitors stole some of the company's thunder.
The company has declined to name those challengers but is generally thought to have pinned some of the blame on Apple, whose dramatic $200 price cut helped spur sales for customers that might have otherwise have bought one of Nokia's models.
At the time, the firm also mentioned delays in producing an important mid-range phone that some now believe is the 5800 XpressMusic.
Nokia has often positioned itself as aloof to Apple's presence in the cellphone industry, which so far doesn't include lower-cost devices and is outshadowed by Nokia's much wider lead of the total market. Even so, the company has been feeling pressure at the higher end of the phone spectrum, as Apple has already risen as high as third place among smartphone vendors after a year on store shelves.