Boxee takes social networks, web video to Apple TV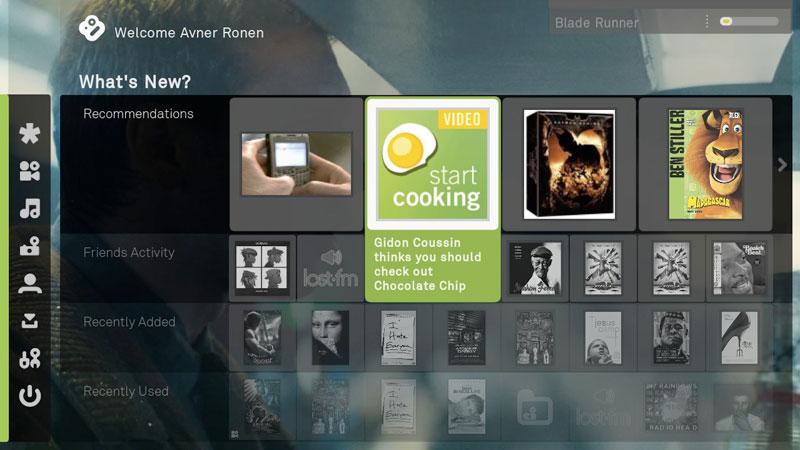 AppleInsider is supported by its audience and may earn commission as an Amazon Associate and affiliate partner on qualifying purchases. These affiliate partnerships do not influence our editorial content.
Having already earned a small reputation as a homebrew enthusiast's device, Apple TV received a large but unofficial makeover on Wednesday with Boxee, a complete project that aims to fill in the gaps in community, video formats and Internet streams left open by Apple.
The third-party software, currently in an invite-only alpha stage, relies on the same drive image creator and bootloaders as aTV Flash to create a plug-in modification of Apple TV's front end that sits primarily on a removable USB drive. For now, it requires an Intel-based Mac and at least a 512MB flash drive.
It runs on the same basic foundations as XBMC, a project originally designed to turn the Xbox into a media hub, but has been modernized both for later computer-borne versions as well as Apple's set-top box. At a minimum, users can play audio, photo and video formats that are normally off-limits in the officially sanctioned firmware, such as AVI and Matroska (MKV) files, Ogg Vorbis music and ISO images.
For Apple TV, Boxee has a new interface tailor-made just for its widescreen HDTV audience and puts a link to the app within the main Apple TV menu so that users can keep to the default interface if they prefer.
The developers are counting on Boxee's Internet component to be the real catalyst, however. Direct hooks are built-in to stream audio and video from several large free services, such as BBC and CNN for news, CNET, Revision3's podcasts and Last.fm music. Access to the Fox/NBC movie and TV website Hulu is also promised by the end of 2008.
Owners also won't have to sit in isolation as they do with Apple's default hardware, the creators note: a friend system not only gives friends a quick look at content they've played but the ability to recommend that content to others. Exports are also available to send recent playback history to FriendFeed, Tumblr, or Twitter.
And while Apple has never actively discouraged users from modifying Apple TV code outside of usual warranty disclaimers — the company itself describes Apple TV as a "hobby" — Boxee is explicitly billed as an open-source project that allows anyone to roll in new format support or features where Apple's official software would be locked down.
The team for the community hack says it's eager to receive more testers and will try to approve as many AppleInsider readers as it can, "as quickly as possible;" those who successfully land an invitation are also encouraged to send invites to friends. A demonstration of Boxee in action is available below (click the image to play).