Apple install guide slips out new MacBook, MacBook Pro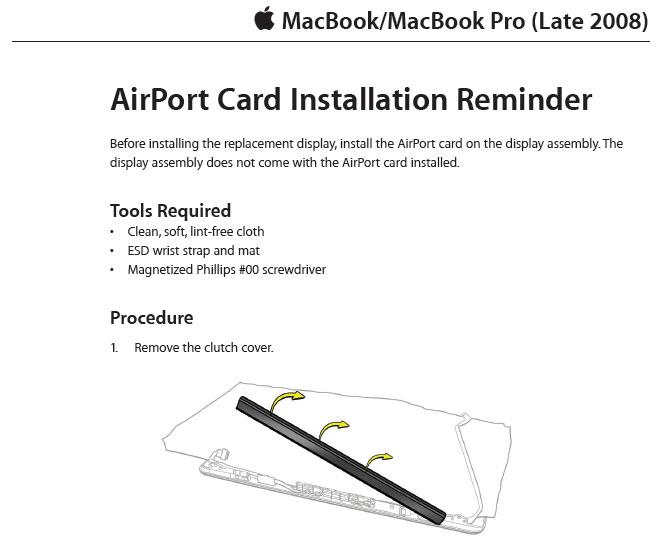 AppleInsider is supported by its audience and may earn commission as an Amazon Associate and affiliate partner on qualifying purchases. These affiliate partnerships do not influence our editorial content.
An Apple support file unearthed on the weekend confirms that at least two portables will get an update in short order.
The repair guide (PDF), which instructs technicians how to replace an AirPort Extreme card, is described as applying equally to "Late 2008" MacBook and MacBook Pro systems.
The premature posting found by readers doesn't reveal much of the hardware design. However, it does confirm that both the mainstream and pro notebooks will share the same core platform and that the MacBook Air's design requires a different approach.
It also indicates that Apple will continue to use a discrete AirPort card rather than building it into the mainboard.
Apple is poised to introduce the new systems next week at its notebook event and should bring with them a new NVIDIA-based platform; the similarity in maintenance lends support to beliefs that the change will not only apply to the 13-inch MacBook but to MacBook Pros as well.