Dell rumored to give MacBook Air a run for its money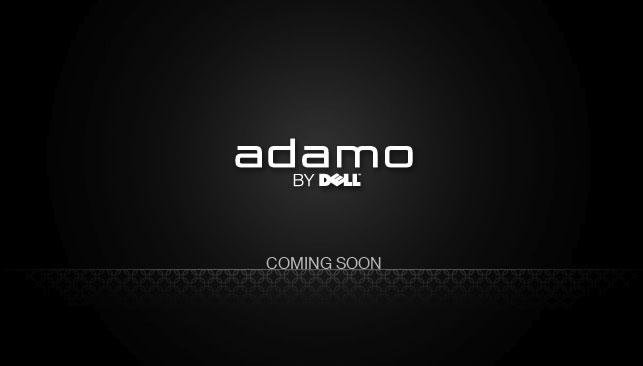 AppleInsider is supported by its audience and may earn commission as an Amazon Associate and affiliate partner on qualifying purchases. These affiliate partnerships do not influence our editorial content.
Roughly a year after Apple's MacBook Air made its first appearance, Dell is purportedly on the verge of claiming the thinnest-ever notebook crown for itself.
Following the trail of a briefly available rumor, the New York Times has discovered that Dell owns the trademarks to a mystery product known as Adamo that even has its own teaser page with a bare minimum of graphics.
Investigating deeper, however, both the newspaper and Engadget have separately heard that Adamo is actually an extremely thin notebook. The company is said so confident of the system's thinness that it will reportedly be marketed as the "world's thinnest laptop" and is very consciously aimed at the MacBook Air, which according to Apple currently holds the title for such a design.
How Dell plans to accomplish this feat isn't known, though the firm won't be alone in attempting to reach or get near the mark: however intentional, Lenovo's ThinkPad X300 series and the HP-made Voodoo Envy 133 both embrace the same philosophy as Apple, which mates a relatively large screen to a very thin and usually lightweight chassis.
In talking with Dell consumer sales and marketing VP Michael Tatleman, the Times hasn't confirmed any details but has also received hints that Adamo is as much about the company's image as it is a design goal; the executive implies that an ultra-slim notebook would let the company represent more than the utilitarian and frequently thick PCs commonly attached to its name.
"I think we need to get some iconic products out there, so people associate Dell's brand with other things," he says.
While potentially crucial to Dell's lineup and its public perception, the system may have to wait and will face more than its share of comparisons as a result. Engadget claims that Adamo was originally slated to be ready as of this month but will now be pushed back to "at least" February, lining the Windows computer's release up against the one year anniversary of when Apple's MacBook Air was widely available in stores.